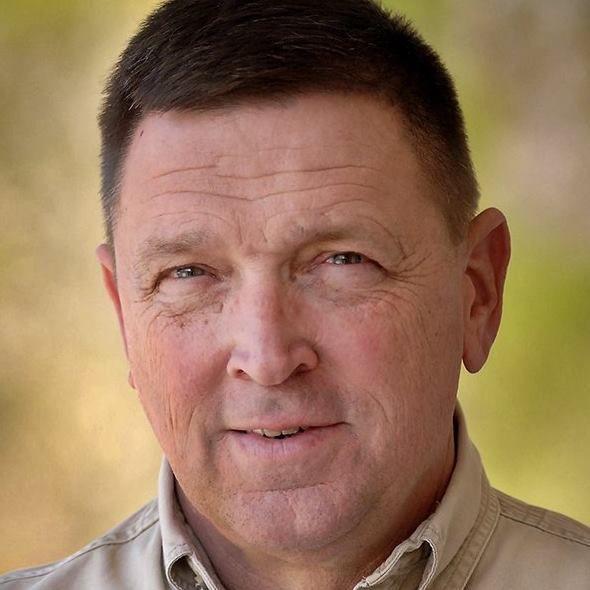 Tupelo • Republican John Caldwell won the race for Northern District Transportation Commissioner on Tuesday, where he defeated Democrat Joe Grist in the state's general election.
Caldwell, a former Desoto County supervisor, received 63.39% of the vote. He told the Daily Journal by phone on Tuesday night that he was humbled and grateful to the voters after winning the race.
"We have a lot of work to do," Caldwell said. "It's a matter of being ready to go full speed. We're very encouraged by the people who have supported us."
Caldwell's victory comes at a pivotal time for the state when approximately 411 bridges have been posted with weight limits and 65 bridges have been closed in Northeast Mississippi and when the leaders of rural towns have said future access to quality infrastructure will be the economic lifeblood of their municipalities.
Caldwell has pledged to solve this problem by running a campaign centered around ensuring North Mississippi receives its fair share of infrastructure projects to foster economic activity in the northern part of the state. He said at campaign stops the Mississippi Department of Transportation should compile a list of potential road projects before determining whether the state should consider passing any kind of tax increase.
He defeated Grist, a former state legislator, who received 36.61% of the vote. Grist is from Tupelo.
Grist sought to run a campaign as a Democrat solely focused on infrastructure issues, but he was ultimately defeated. His campaign centered around already having litany of road projects he want to start implement if elected.
Grist also pushed for educating Mississippi companies on the state's bidding process to try and keep more of the state's tax dollars in the state.
The state's transportation commission is comprised of three different elected commissioners, with each commissioner representing a different area of the state – southern, central and northern. The state's transportation commission has oversight of the resources and operations of the Mississippi Department of Transportation.
The Transportation Commission's Northern District stretches from from the western to eastern borders of the state, DeSoto to Tishomingo counties, and from Alcorn County in the north to Winston County in the south, 33 counties in all.
The race became an open seat when outgoing transportation commissioner Mike Tagert announced he was not seeking reelection.
Caldwell will be sworn in as transportation commissioner for the northern district in January 2019.