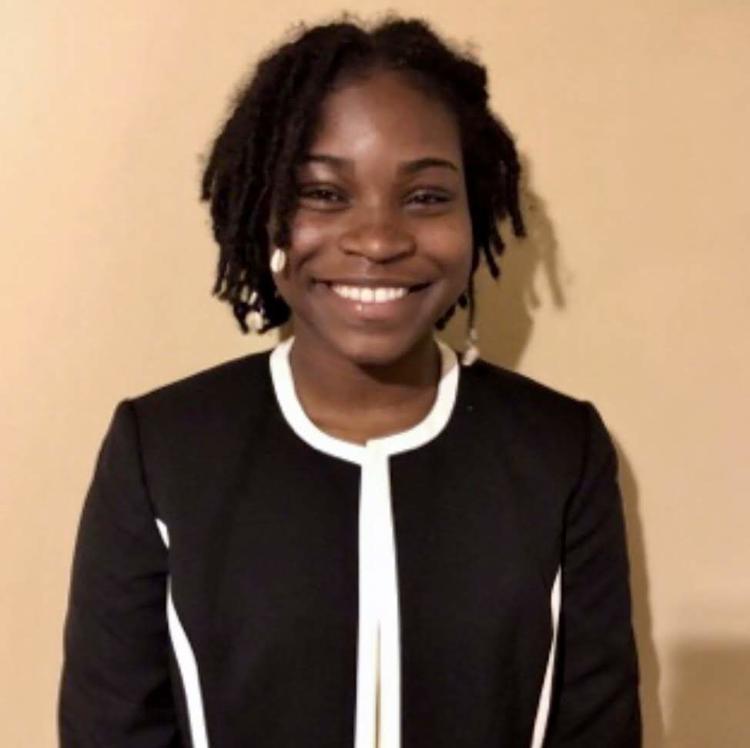 Editor's note: This is the second in a series of three articles highlighting the efforts of women working to impact and improve their hometowns, schools and wider regions. Whether they call themselves activists, students or simply community members, they are profiled continuing today.
OXFORD • Before joining Rewriting the Delta in 2018, Brianna James, a junior biology major at Jackson State University, said she didn't see opportunities in her home.
Rewriting the Delta was born out of the Aspen Young Leaders Fellowship. The goal of the group is to promote opportunities in the Delta. The Delta cohort included 15 high school and college students from different counties in the Mississippi Delta. A second cohort will continue the work.
"Everybody in our cohort is from the Mississippi Delta, and basically we're just tired of being seen as last or poor," James said. "We have so much to offer, so we (asked), 'Why not now?' and how to have the conversation and how we should have the conversation."
According to the Aspen Institute website, the fellowship selects 30 fellows from ages 18 to 22. Emphasis is placed on low and moderate-income youth, and fellows are selected based on specific locations, talent and potential. The program is one year and includes 150 seminar hours, a paid internship, community impact project and "access to an opportunity ecosystem supporting their development."
James said the cohort worked 15 months and began a Facebook page in June to call attention to their efforts.
"As part of our fellowship, we decided to work on changing the narrative of the Mississippi Delta and instilling hope into the youth and our community. It was a long process with coming up with the idea as a collective," James said. "My job was creating the website, speaking and reaching out to people in our community like politicians and getting youth involved in our open mic night."
The open mic night was held to give Delta youth an outlet to speak on how they feel and what they would change. James said there was a big turnout and the cohort has hosted workshops and conversations about what needs to be done in the Delta to bring change within the community.
One goal is sparking conversations about what opportunities were available. James attended Coahoma County High School. Growing up, she often saw that not much was said about future opportunities, except select areas like sports. For James, her own awakening moment came when she heard a younger sibling say he wouldn't mind being a housekeeper.
"I wanted to be part of the type of action that allows people to at least dream about ... changing the reality of what we would like to be. It was a hard pill to swallow, knowing a 12-year-old that doesn't even dream big," James said.
James said being in the cohort gave her the chance to open her horizons and now she wants to give other people that opportunity. Since joining, she has shifted from being someone who thought she had to leave Mississippi to now not wanting to leave the Delta.
"I now see there are opportunities for me in service work," James said.
In the future, the group hopes to do platform praise on Facebook, find summer internship opportunities, partner with technical services and colleges, host more open mics and offer workshops. Also on the agenda: start advertising black businesses and spotlight people who are representing the Delta well.
James said it was inspiring to hear support from people "who look like us." Cohort members have also received encouragement from outside groups.
"We have a lot of positive affirmation from people outside the Mississippi Delta, from people that live here, from the elders, young adults and kids excited about the work that we're doing. (They are) wanting us to keep in touch, keep involved, keep creating things for us (and) them to do (and) allowing them to have conversations to speak their truth and (be) open-minded to different situations and different views," James said.