House leadership will allow legislators to vote on postpartum Medicaid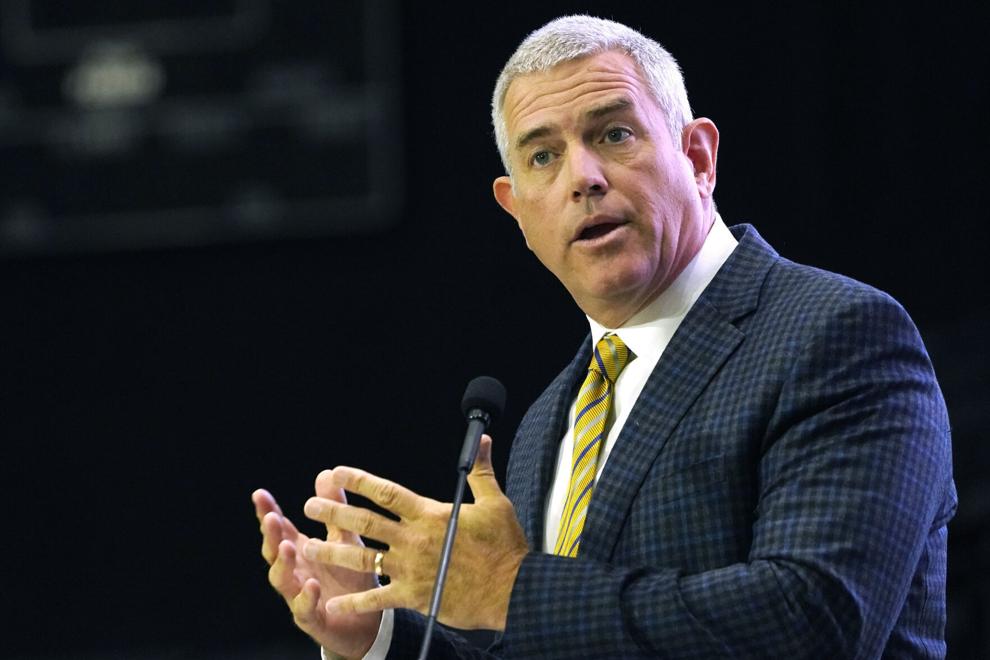 JACKSON — House leadership, in a surprising change on Monday, publicly said they won't block lawmakers from voting on a policy that gives new mothers a full year of Medicaid coverage after giving birth.
House Medicaid Committee Chairman Joey Hood, R-Ackerman, said he will convene a committee meeting on Tuesday morning for the 18 committee members to vote on the legislation. A majority of the committee members have told the Daily Journal they support the proposal.
The Senate, led by Republican Lt. Gov. Delbert Hosemann, have passed several bills over the years to extend postpartum coverage. But the proposal has repeatedly died in the House without a full vote under the leadership of House Speaker Philip Gunn's and Hood. 
Gunn said his attitude shifted after receiving a letter from Division of Medicaid Director Drew Snyder saying that extending postpartum benefits to a full year would be a "suitable approach for Mississippi."
For months, Gunn, who has compared postpartum extension to full Medicaid expansion under the Affordable Care Act, has called on leaders from the division to openly endorse postpartum Medicaid extensions, but they would not take a public position.
"What has changed is the position of the Department of Medicaid," Gunn told reporters. "They indicate they are now OK with the policy, and they don't deem it as (Medicaid) expansion."
The division is under the control of Republican Gov. Tate Reeves, who also said in a weekend social media post that if both chambers of the Legislature extend postpartum coverage, he would sign the bill into law.
"I don't expect all of my friends to agree with this decision," Reeves wrote. "But I make it – as always – because I believe in my heart it is the right thing to do for Mississippi moms, given the facts as I see them today."
The state's current Medicaid regulations allow for qualified new mothers to receive Medicaid benefits for 60 days after giving birth, complying with the minimum federal regulations for postpartum care.
But physicians and a report from the Mississippi State Department of Health shows mothers can still experience complications from pregnancy well past the current 60-day mark.
The two Democratic leaders from the House and Senate, Rep. Robert Johnson III of Natchez and Sen. Derrick Simmons of Greenville, in a joint statement said they will accept the governor's policy switch, but questioned if his reversal was genuine.
"It's awfully hard to take his changed heart seriously when he calls into question the legitimacy of the data surrounding this policy and refuses to acknowledge the massive healthcare crisis in our state," the statement read.
Estimates show postpartum extension would only cost the state $7 million each year — a sliver of the state's multi-billion dollar budget. Postpartum extension also would not add any new people to Medicaid rolls. Instead, it would give more coverage to people who already qualify for Medicaid.
Committee leaders in the Mississippi Legislature also have the sole power to bring bills up for consideration among the full 122-member House.
If postpartum extension passes the Medicaid Committee tomorrow, Chairman Hood would not commit to bringing the legislation up for consideration later in the year for the entire House chamber to consider.
"We'll just see what happens," Hood said.