TUPELO • This year's Tupelo Main Street Down on Main summer concert series kicks off Friday, July 30, at 6 p.m.
The concert was originally scheduled to begin Saturday, July 17, but had to be rescheduled due to unforeseen circumstances.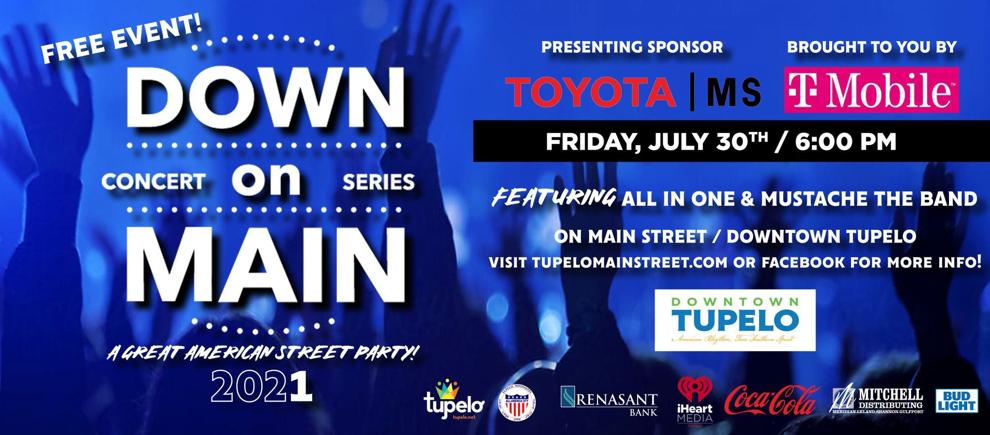 The venue for this year's concert has been re-located to the intersection of Main and Broadway Streets. Main Street will be closed from Green to Front Streets.
The theme of this year's summer concert series is The Great American Street Party.
There will be two events this year, instead of three. The second concert will be on Saturday, August 21.
The two Great American Street Party concerts will feature two cover bands each. All in One will open up the night on Friday with a variety of contemporary Top 40 Dance, R&B, Motown, Rock and Country songs.
Mustache the Band, who delivers a powerful performance of all the country hits from the 1990's, will headline the July 30 concert.