RIPLEY • Those with a heart full of blues will find plenty to love this weekend in Ripley with the return of the Alice Mae Festival.
Named in honor of Alice Mae Burnside, wife of famed Mississippi blues musician R.L. Burnside, the music-heavy festival is for this Friday, Oct. 1, at First Monday Trade Days in Ripley.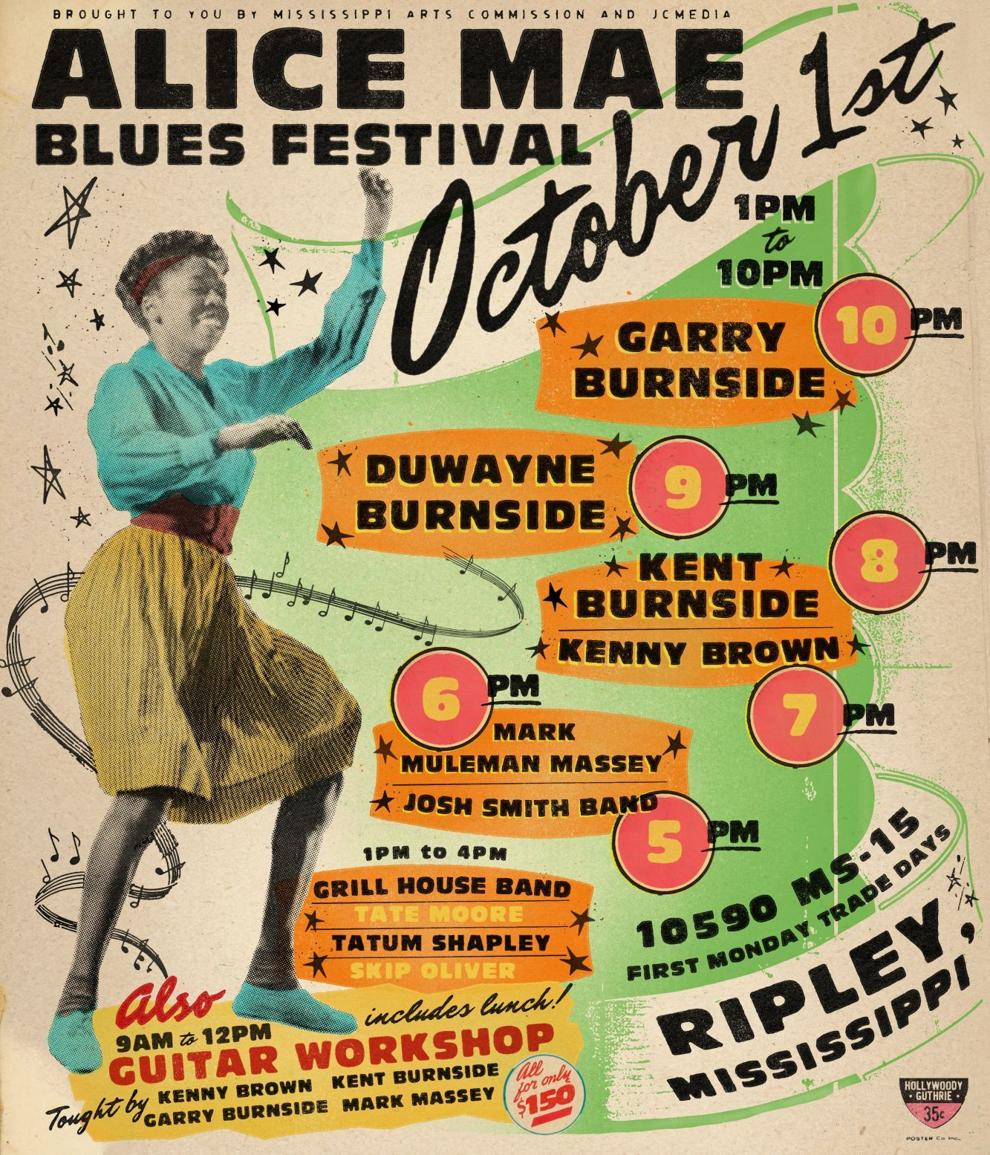 This year's lineup of musicians features a mix of faces both familiar and new, and is sure to delight attendees with hours of smoky, passionate blues. Musicians scheduled to play include the Grill House Band, Tate Moore, Tatum Shappley, Skip Oliver, the Josh Smith Band, Mark "Muleman" Massey and Kenny Brown. The night of music will end with performances from a trio of Burnside family members, including Kent Burnside, Duwayne Burnside, and Garry Burnside.
The festival will kick off Friday afternoon at 1 p.m. and wrap up 11 p.m. with a fireworks display.
New to this year's festival will be an opportunity to take part in a 3-hour guitar workshop alongside several of the festival's featured musicians, including Kenny Brown, Kent Burnside, Garry Burnside, and Mark Massey. The workshop will begin at 9 a.m. and run until noon at the Ripley Arts Council theater. Attendance includes backstage access at the festival itself, lunch at Grace Café, and the chance to play alongside the Burnsides at the end of the festival. The fee for workshop is $150.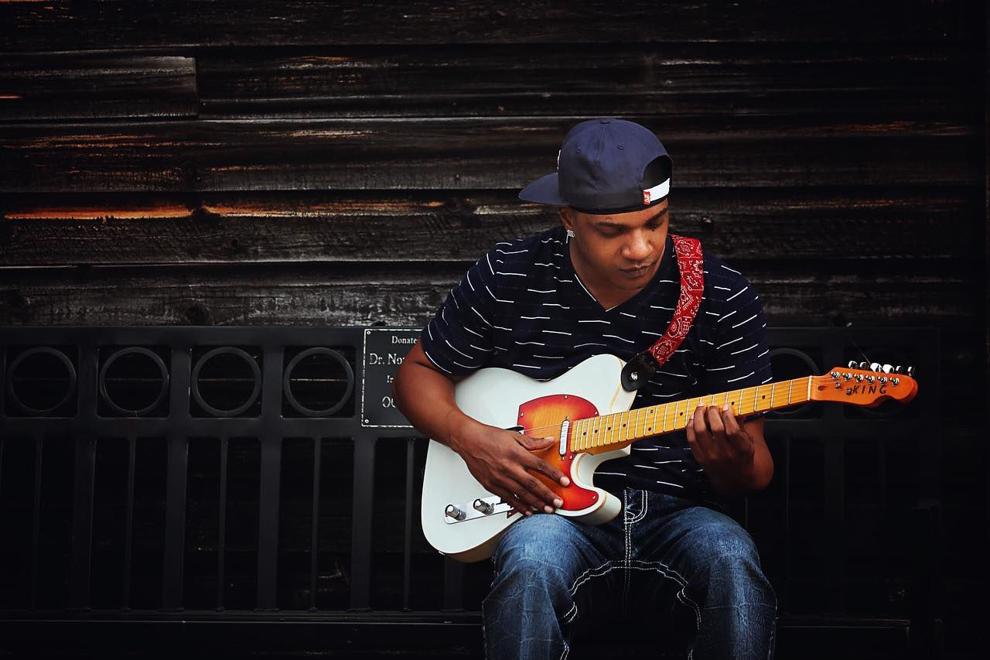 In addition to live music and a chance to learn from some of the South's finest Mississippi Hill Country Blues musicians, the festival will feature plenty of food, a full bar, crafts, and musician merchandise booths. As the festival will be held outdoors at the grounds of the First Monday Trade Days, social distancing is recommended, and masks when visiting booths or when speaking with musicians is requested.
The grounds will include RV and tent areas if patrons wish to camp overnight.
The event, now in its second year, was created by Garry Burnside in honor of his late mother, Alice Mae.
In a 2020 interview with the Daily Journal, Burnside called his mother the bedrock of the Burnside family. Without her strength and support, the Burnside family's musical legacy might not be what it is today.
"My dad was a wonderful person and everything. Everybody knows him worldwide," Garry Burnside said. "But my mom was also a wonderful person. She had to take care of us kids. He couldn't do what he did without her. Behind every successful man is a strong woman."