STARKVILLE • When Jesse Shoop met Hannah Buckner in October 2020, he wasn't looking for a fiancé. But that's exactly what he found.
On the morning of April 30, Shoop's elaborate flash mob proposal, involving dozens of his and Buckner's friends, family and church members, shut down Main Street in Starkville. Videos of the engagement proposal were widely shared on social media. 
"Basically all of Starkville knew about it," Shoop said of planning the proposal. "Maybe the biggest miracle of all is everybody knew about it but Hannah."
How it all started
Shoop's father, Brian Shoop, was an assistant baseball coach at Mississippi State University in the 1980s. During that time, he and his wife, Brenda Shoop, attended Broadmoor Baptist Church, where Buckner's father, Johnny Buckner, was pastor.
Brian Shoop coached baseball on Sunday mornings and couldn't attend worship services, so he would meet with Johnny Buckner one-on-one on Mondays. They became good friends.
The Shoops moved to Birmingham in 1989.  Brian Shoop coached for the University of Alabama at Birmingham (UAB), so Jesse Shoop was born and raised in the city. He had never met the Buckner family, but had heard about them his entire life.
When the COVID-19 pandemic hit, Brian Shoop decided to retire from his position as UAB's head baseball coach. With more free time on his hands, he and his wife decided to visit the Buckner family in October 2020. Their son tagged along.
That's how Shoop met his future wife.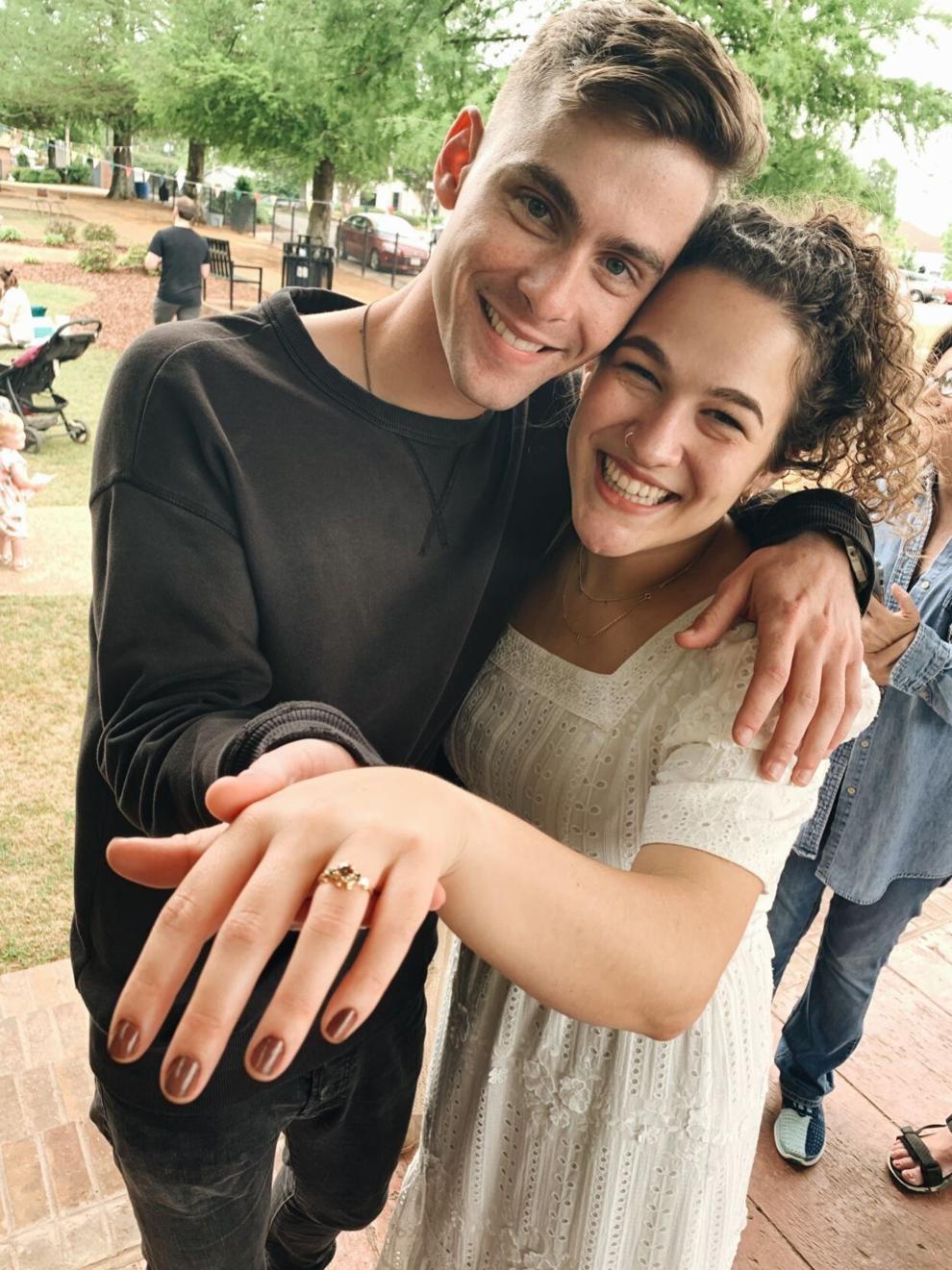 Hannah Buckner certainly noticed Shoop. But she was also preparing for a mission trip to Kurdistan in northern Iraq. She was set to leave just two days after meeting Shoop, and there was little else on her mind. 
"I just kind of shut it down in my heart and mind," Buckner said.
It turns out, Shoop noticed her, too. While she was gone, he wrote a letter to Buckner's parents in early December to tell them how incredible he thought she was, to find out if she was single and ask if he should pursue her.
He FaceTimed with her parents a couple of times that month, and when Buckner returned a few days before Christmas, her parents shared his letter and told her about him.
She got in touch with Shoop the day after Christmas and the two started texting and FaceTiming. They decided to meet in person on Jan. 9, 2021.
"I pretty quickly fell in love with her, pretty quickly realized she's the most amazing girl I've ever met and I want to spend the rest of my life with her," Shoop said.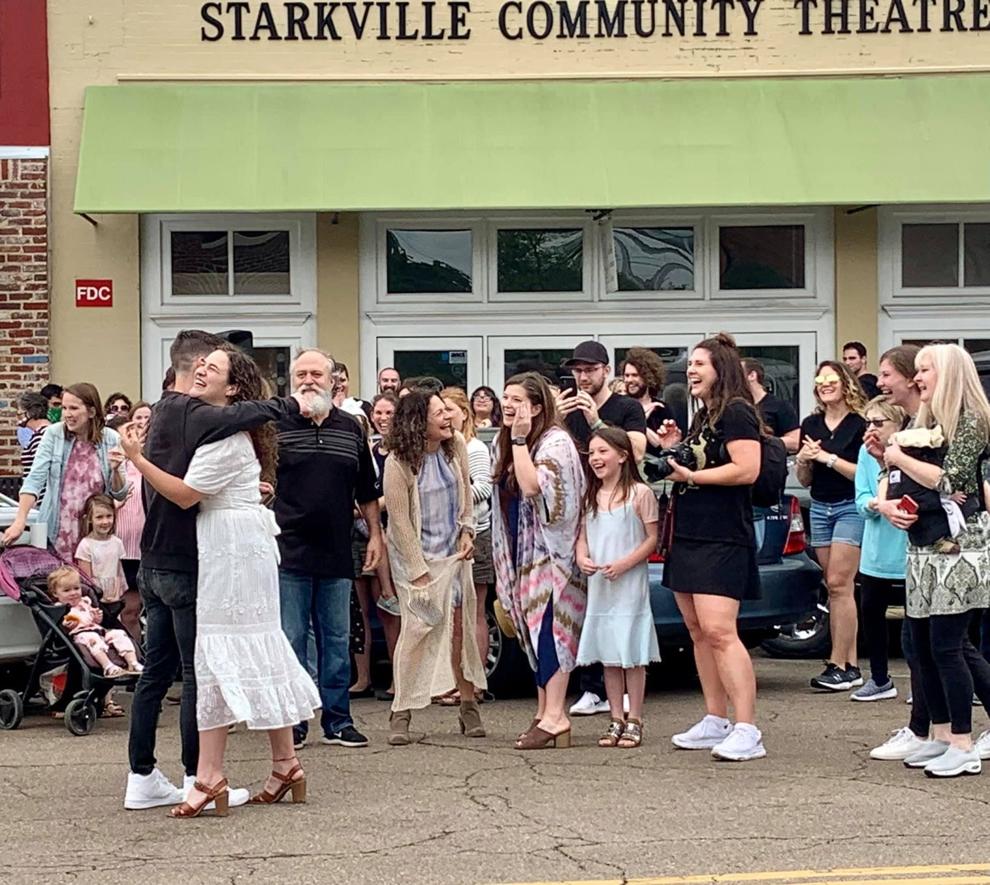 Dreams of a flash mob proposal
During a FaceTime call on the Monday before Easter, after dating Buckner for about three months, Shoop asked for her parents' blessing to marry her. By Tuesday, he was ring shopping and brainstorming how he should propose.
As Shoop talked with Buckner's parents and friends, a plan became clear: He should create a flash mob proposal.
Buckner had seen flash mob videos before and had always hoped her family could be present and involved in her engagement, too.
"It was definitely something I had wanted and mentioned to people, but I never actually imagined it would happen," she said.
Shoop thought the idea was interesting, even if he didn't know exactly how he'd pull it off.
He asked his sister, Hannah LeeAnn Shoop, if she had any ideas about how to pull off the elaborate proposal. 
"She texts me the next day saying 'Hey, just wanted to let you know I dreamed of a flash mob proposal and also here's the song,'" Shoop said. "I see the text, and I think I rolled my eyes and was like 'No way.'"
He had never heard the song, "Wild and Crazy," by UpperRoom, but listened to it on his way to work that morning. That's when things started falling into place in his mind.
"I play the song, I get 30 seconds in, and I see everything," Jesse said. "I see Main Street in Starkville. I see us dancing and clapping. I get the whole thing."
With approval from Starkville Mayor Lynn Spruill and city agencies, planning began in earnest.
Buckner's friend, Ashley Maples, owns the Academy of Competitive and Performing Arts dance studio in Starkville. She scheduled rehearsals and sent out training videos through a secret GroupMe for the dance, which was choreographed largely by Shoop and his two sisters.
'If it's not you, it's not anyone'
Both Shoop and Buckner are fans of Justin Bieber, so he sent her a new Bieber song quote each day for several weeks before the engagement.
On the morning of April 30, as Buckner approached Main Street with her mother and other family members for what she thought was a Mother's Day photo shoot for the L.A. Green boutique, Shoop sent her lyrics from Bieber's song "Anyone": "You are the only one I'll ever love / Yeah, you, if it's not you, it's not anyone."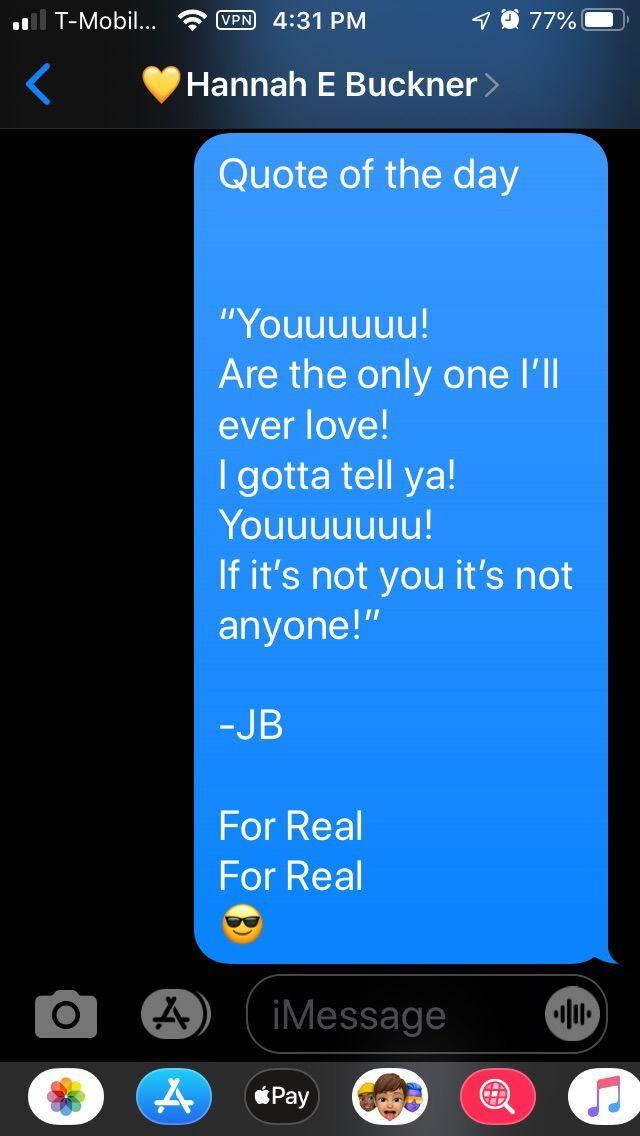 "She had no idea. She's just doing this photo shoot and they walk on Main Street," Shoop said. "And that's when the song starts and she starts to realize what's happening."
Buckner's friend, Victoria Sanders, performed a solo dance before the rest of the flash mob joined in. She initially thought the dance might be part of a graduation weekend event, but quickly realized the performance was for her as she spotted family members among the dancers.
After the flash mob ended, Shoop and Buckner separated from the group and he proposed with an engagement ring that also has a special backstory. 
See, Shoop knew from conversations with Debbie Buckner and others that his girlfriend favored engagement ring styles with yellow gold bands and champagne diamonds, but her mother's ring was her favorite. Yet her mother's ring has a silver band and white diamond.
So Shoop called Juniker Jewelry Co. in Madison, the same store where Johnny Buckner purchased an engagement ring for his wife, Debbie, in 1983, and explained the situation. The store owners did some digging and found the exact mold for Buckner's mother's ring. They created a ring in the exact same style but with the details she always dreamt of.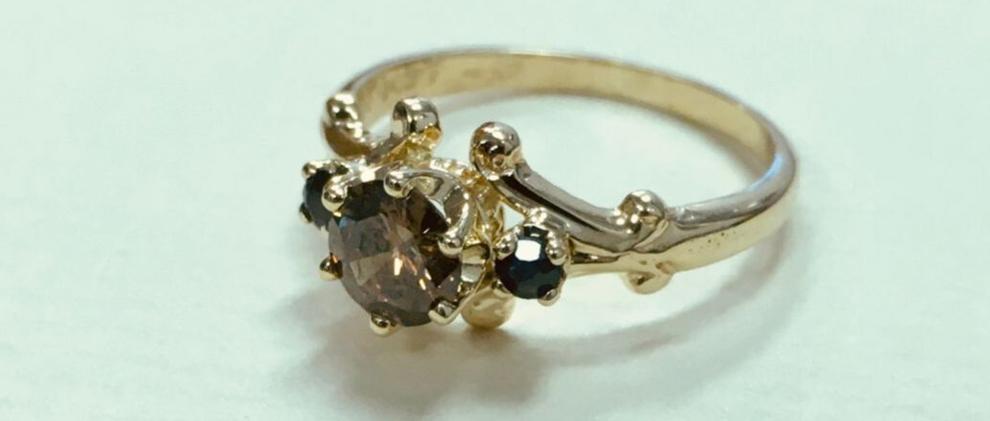 "The ring I gave Hannah was made out of the same mold of her mother's ring, it's just yellow gold with a champagne diamond," Shoop said.
A future with 'love on display'
The proposal turned out better than Shoop could have ever dreamed.
"I envisioned our family and friends doing this dance on Main Street, and I was thinking it would be fun and it would be cool," he said, but he was blown away by the end result.
Buckner said she never imagined a proposal that was so intimate and special.
"Even though it was a public moment, it was super personal," she said. "Our family and friends, the closest people in our lives, were involved in it."
Shoop said that "things just don't go perfectly in life," yet his proposal did.
"This just wouldn't have happened if the Lord hadn't worked out a million details," he said.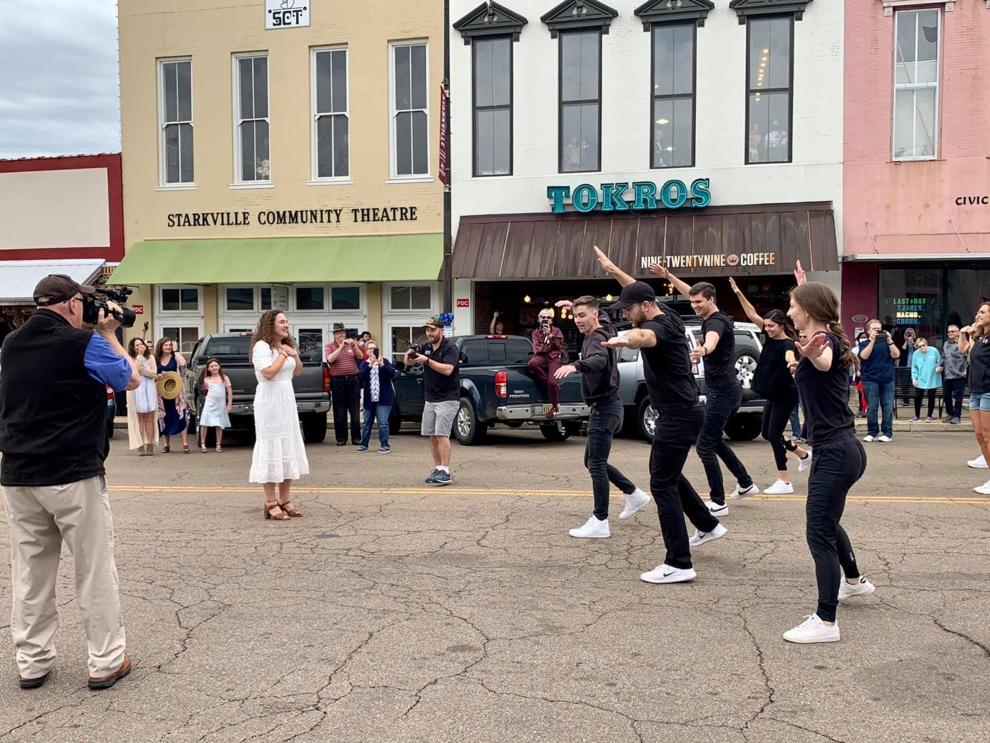 Buckner said she and Shoop are both worship leaders who want the testimony of their lives to be about God's love.
"Jesse put love on display in every way that day, so his love on display for me but also the love of God on display for people," Buckner said. "The fact that he began this season on the foundation of love and putting that on display for people to see, I think it's a goal for the rest our lives."
"I'm super thankful that Jesse is who I get to do that with," she added.
The couple plans to wed on October 9, 2021.