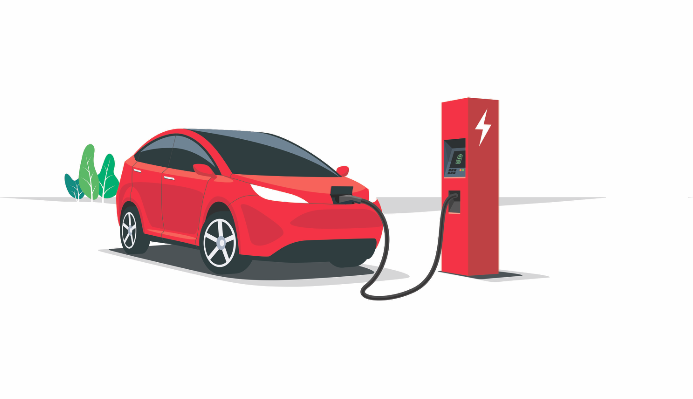 Dr. Sumesh Arora is director of the Energy & Natural Resources Division of the Mississippi Development Authority which is the state energy office. Since assuming this position in 2016, he has reorganized the office to focus on four areas: energy efficiency programs, energy education and workforce development, energy projects and policy development, and energy data and security.
Previously, Arora served as vice president of Innovate Mississippi, director of the Strategic Biomass Solutions and the Energy-Economy-Environment (E3) program manager for the Manufacturing Extension Partnership of Mississippi. 
He received his PhD in international development from the University of Southern Mississippi where he also teaches as an adjunct faculty in the College of Business.
What exactly is alternative energy? How would you define it nowadays? 
The terms alternative energy and renewable energy are frequently used synonymously when comparing them to more traditional forms of energy such as oil, natural gas and coal, which are the primary fossil fuels and referred to as non-renewable resources. The main types of renewable energy are solar, wind, biomass, biofuels, hydro, and geothermal. It is important to note that electricity is a secondary product and may be produced by burning fossil fuels or using nuclear or renewable energy resources.
Nowadays the terms clean energy or carbon neutral energy are also being categorized under the alternative energy umbrella and they are defined as any type of energy source or process that help lower the green house gas emissions or the associated carbon footprint. All the renewable energy sources are considered non-polluting and some of the biomass processes can even be carbon negative implying that they can capture and store more carbon emissions than they emit. Nuclear power generation also does not produce any carbon emissions because it uses the heat given off by the nuclear reactions to produce high-pressure steam, which in turn propels a turbine.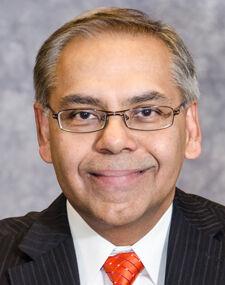 Whether it is fossil fuels or renewable energy, each type has its pros and cons. The biggest challenge with solar and wind energy is they are not available at all times; hence they are called intermittent sources. The technology to predict the availability of solar and wind has improved tremendously so project developers and utilities can model with very high level of confidence the amount of power a given system can produce over the span of a year. This allows project developers to enter into long-term contracts typically lasting 20 years called power purchase agreements (PPAs) where a utility on a large end user agrees to purchase the power from a developer at pre-determined prices. Advances in energy storage technologies such as lithium ion batteries are also making solar and wind energy more attractive in some places, however the cost of large battery systems is still to high for wide-spread deployment. 
Energy efficiency is also a very important aspect of alternative energy and in many cases is the low hanging fruit whether it is in a commercial, industrial or residential setting. Often even low-cost and no-cost energy efficiency measures can have a significant impact on a business's bottom line savings. Many experts believe that energy efficiency should be the first consideration before trying to add renewable energy components to upgrade a system.  
How does Mississippi rank in availability or usage of alternative energy?
Mississippi has many great opportunities to harness renewable forms of energy, both for producing electricity and making biofuels. Based on the sun index level developed by the U.S. Department of Energy's National Renewable Energy Laboratory, Mississippi is ranked tenth among all states for energy potential from solar power. The sun index is defined as an index of the amount of direct sunlight received in each state and accounts for latitude and average annual cloud cover. California is indexed at 1.0 with Nevada being the highest at 1.19 and Mississippi coming in at 0.92.
With nearly 20 million acres of forestland, Mississippi also has tremendous biomass resources some of which are already being used to produce wood pellets that are exported to Europe where they are used together to generate electricity. In the past Mississippi has been ranked among the top five states for biomass energy potential by Forbes magazine. Mississippi has a very good climate and available land to grow dedicated energy corps such as switchgrass and miscanthus that may be converted to biofuels. The market for biofuels currently is facing many challenges due to the low price of oil and natural gas, but according to a market report, the global biofuels market is expected to reach $230.5 billion with a compounded annual growth rate of 5.1% from 2019 to 2025.
As mentioned earlier energy efficiency is also a part of alternative energy and there are many opportunities for making office and commercial buildings, schools, hospitals and industrial processes more efficient in Mississippi. The Mississippi Development Authority has a low-interest loan program open to public and private sector applicants that can be used for energy efficiency retrofits. The Mississippi Industrial Energy Efficiency Program (MIEEP) is also currently soliciting grant applications. Details for both programs are available at www.mississippi.org.
Reference for solar power potential by state: https://neo.ne.gov/programs/stats/inf/201.htm
Reference for biofuels market: https://www.marketresearchfuture.com/reports/bio-fuels-market-2933
Solar energy is something people are familiar with because it's been around for a long time. Is solar energy used much in Mississippi? Why or why not?
As mentioned above, Mississippi has very good solar potential and the costs of these panels has come down by more than 80% over the last 10 years. This has led to several utilities implementing large scale solar projects to supplement their overall generation portfolios and meet demand from customers who may be seeking renewable energy. According Mississippi Power's website, they have collaborated with four solar energy businesses and the U.S. Navy on four utility-scale solar facilities in the company's service territory, to build more than 160 megawatts (MW) of electricity generation capacity that is enough to power more than 23,000 homes for a full year. While definitions vary, systems larger than 20 MW are considered utility scale systems. Entergy Mississippi, TVA and Cooperative Energy are also making significant investments in solar energy and we could exceed 500 MW of solar generation by 2022. Different ownership models of the solar installations such as community solar are also being explored by the utilities. The market for residential or roof-top solar in Mississippi is very small, but some poultry growers are utilizing a grant program from the U.S. Department of Agriculture to assist with installation of solar panels on the roofs of their chicken houses.
Ref for MS Power solar: https://www.mississippipower.com/company/energy-sources/renewable-energy.html 
Are windmills used in Mississippi to generate power?
No, don't expect to see any wind farms like the ones in West Texas or the Midwest that have hundreds of large wind turbines that are now producing enough electricity that is equivalent to powering millions of homes. As with most renewable energy resources, they are very specific to the geographic location. Many studies have been conducted that indicate the Mississippi does not have sufficient wind energy potential based on the wind speed. However, within the last five years, the technology of wind turbines has advanced, and they are now building much taller towers and wind mills with bigger blades that can harness wind at altitudes above four hundred feet. For perspective, the highest point in Mississippi is Mt. Woodall which is 807 feet above sea level. The taller towers have created some limited opportunities in parts of the Mississippi Delta where wind generation could be practical and economically feasible, but developing such projects is a long process. Additionally, the according to studies done the U.S. Bureau of Ocean Energy Management (BOEM), there is some potential for off-shore wind production in the Gulf, but the off-shore wind industry is just getting started in the United States and there are other locations with better opportunities than along the state's coastline.
Are there any companies involved in producing alternative energy in the state?
According to the MS Dept of Ag and Commerce, Mississippi is home to some of the world's largest bio-mass pellet companies supplying sustainable, renewable, green energy to the world. The companies include Enviva Biomass and Drax Biomass. The output from these pellet plants is trucked or railed to a port and loaded on to ocean-going vessels for export to Europe and Asia. In addition to the utilities producing solar energy, Mississippi also has several companies that are engaged in the production of components that are part of the alternative energy value chain. These include very high efficiency residential and commercial HVAC units, backup and prime power generators, electrical cables, transformers and electrical switchgear. Universities around the state are also involved in some cutting-edge research that is focused on advanced materials such as graphene or organic solar cells that could help make the solar panels in the future more efficient and batteries cheaper and lighter. Mississippi is also home to three high school solar car teams and the Houston High School team has gained world-wide fame after having completed the Bridgestone World Solar Challenge, a 1700-mile race in Australia, with the youngest solar car driver in the event's history. 
Does the state have a role in promoting or developing any alternative energy sources/methods? 
Several different state agencies may have roles for promoting or developing alternative energy resources. These can include from keeping up with emerging national policies and technology trends to permitting and land use concerns resulting from deployment of such systems. For example, if a new hydrokinetic turbine system is being considered for placement in the Mississippi River to produce electricity using the river currents, several studies will have to be performed and even the Army Corps of Engineers will have to be engaged in it. Depending on the complexity of a project and the potential environmental impact some studies can take several months or even a couple of years. Experienced project developers generally account for such studies in their budget plans and work with the appropriate authorities to streamline the process. It is important for states to remain technology agnostic and create a business environment that will promote all types of energy development based on locally available resources. Public-private partnerships may play an increasingly important role in evaluating and deploying new and innovative technologies with an underlying goal to mitigate risk to the greatest extent possible. The state can also help with conducting resource analysis, such as the biomass availability studies that have been conducted by various public entities in Mississippi and connect companies to federal resources like the U.S. Department of Energy's (DOE) research laboratories or the Energy Information Administration. DOE has 17 labs around the country and they are always looking for engaging with the private sector. The closest one to Mississippi is the Oak Ridge National Laboratory located near Knoxville, Tennessee and they do very advanced research on a wide variety of energy topics.
Additional info on solar energy
Operating: 105 MW MS Power; 52 MW Cooperative Energy; 
TVA announced ~250MW solar for Columbus, MS (power will be sold to a GM plant in TN)
Cooperative Energy: 100MW Greenwood (new)
Entergy: 100 MW Sunflower County (new)
80 MW approved by the Public Service Commission for two Coastal Counties (new)
From Cooperative Energy's website: 
Hattiesburg-based Cooperative Energy today announced plans to grow its renewable energy portfolio through an agreement with Renewable Energy Systems (RES), with electricity to be generated at a 100 MW solar energy facility near Greenwood in Carroll County.
The parties have executed a Power Purchase Agreement (PPA) whereby RES will design, develop, install and operate the electric generation site, and Cooperative Energy will purchase all power produced at the location. Cooperative Energy is a not-for-profit, Member-owned generation and transmission cooperative that supplies electricity to 11 Member cooperatives that stretch from the Gulf Coast to the Tennessee line.
The 652-acre site is located six miles east of Greenwood. Once complete, the facility will encompass approximately 363,000 panels. Construction of the facility is anticipated to create 350 construction jobs at its peak, and some permanent jobs in the future, with an emphasis on hiring qualified local labor when possible. The project is expected to be operational by 2022.
Cooperative Energy approved its first member-owned (residential) solar systems in 2010, and began operating five solar-powered electrical stations in 2016 in Taylorsville, Lucedale, Kiln, Greenwood and Lyon. Cooperative Energy currently has a PPA to purchase all power produced at a 52MW site located in Lamar County near Sumrall.
https://cooperativeenergy.com/cooperative-energy-plans-to-expand-solar-portfolio-with-new-deltas-edge-facility/