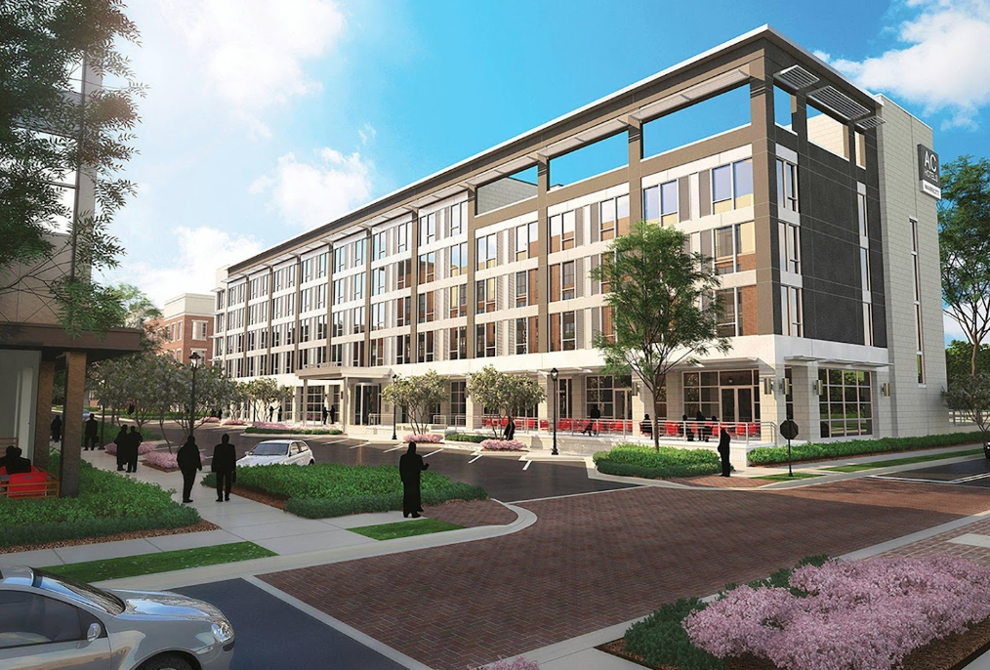 Business and leisure travelers to the Jackson Ridgeland area will have a new option for accommodations by the end of the year. Work is nearing completion on the AC by Marriott Jackson Ridgeland, the brand's first property in Mississippi. The hotel is expected to open in December within The Township at Colony Park on Township Avenue. The five-story hotel will have 132 rooms and suites. Ground was broken on the project in March 2019.
The AC brand, named for Spanish hotel entrepreneur Antonio Catalan, is "very European with a modern feel, very sophisticated but approachable," said Amber Davis, director of sales for the new hotel. "It's a more modern, upscale feel for this area."
Catalan, AC Hotels and Marriott formed a joint venture in 2011 and now have more than 175 locations around the world, mainly in North America and also throughout Europe. Two hotels are in neighboring Alabama and one is in the French Quarter of New Orleans, according to the company's website.
The location puts the AC Hotel Jackson Ridgeland in walking distance of a variety of shops, restaurants and four other hotels. The Township was developed by Kerioth Corporation, an investment and real estate company which is headquartered in Ridgeland.
In all, the Township at Colony Park includes some 160,000 square feet of retail space; 130,000 square feet of office space, a health and fitness center; a 110-unit retirement center; four banks; nine restaurants and 133 single-family residences and 36 townhouses.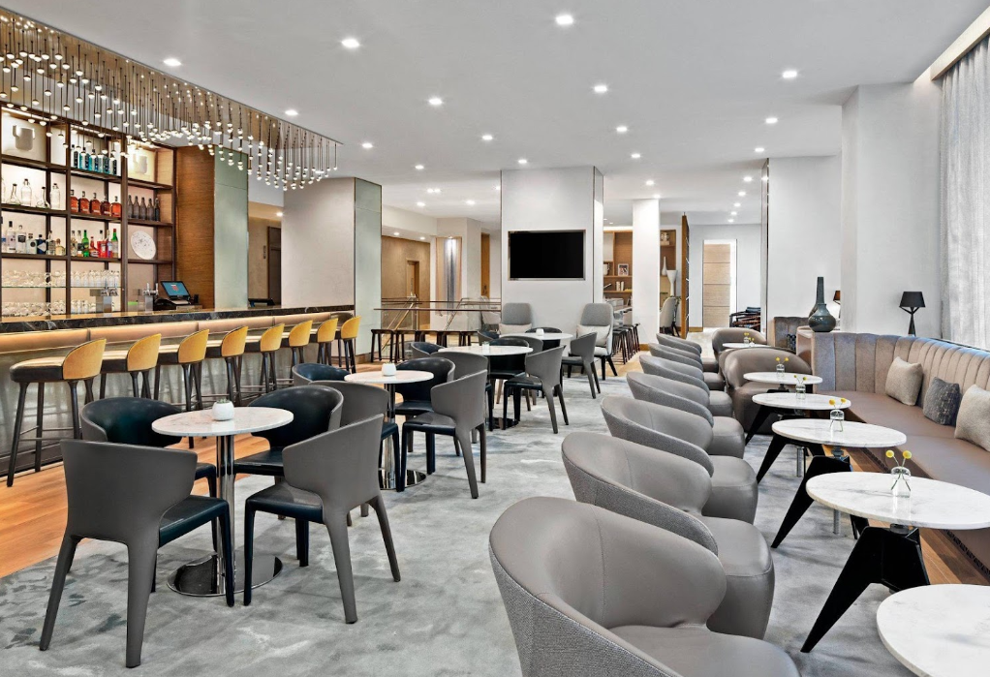 The hotel site offers quick access to the interstate and is within a short drive to Jackson. The hotel also is close to sporting events and major hospitals and businesses.
"It's like an all-in-one package," Davis said. "The hotel offers a place to stay and within walking distance you have other exclusive amenities within The Township." 
Brent Barron of Barron Studio Architects in Jackson is the architect of the new hotel which will be managed by McKibbon Hospitality of Tampa, Fla. McKibbon Hospitality operates dozens of hotels for Marriott, Hilton, Hyatt, IHG and other major hospitality brands.
Davis said the AC Hotel will attract the attention of travelers who know about the international brand but haven't stayed in one of the properties under the Marriott umbrella. "They'll be knocking on the door just to see what it's all about," she said.
What they'll find is European-inspired touches throughout the property including the guest rooms furnishings, open closet system and hardwood floors.
The hotel has 1,050 square feet of meeting and event space. Small Media Salons equipped with up-to-date audio-visual technology can accommodate small private meetings. Flex Space near the bar is also available for meetings. The AC Patio can host outdoor gatherings.
The hotel will feature the AC Lounge, a collaborative workspace by day and a social hub featuring local beers, signature cocktails and tapas-style small bites at night. Styled like a residential kitchen, the AC Kitchen is a multi-functional space featuring a European-inspired continental breakfast selection.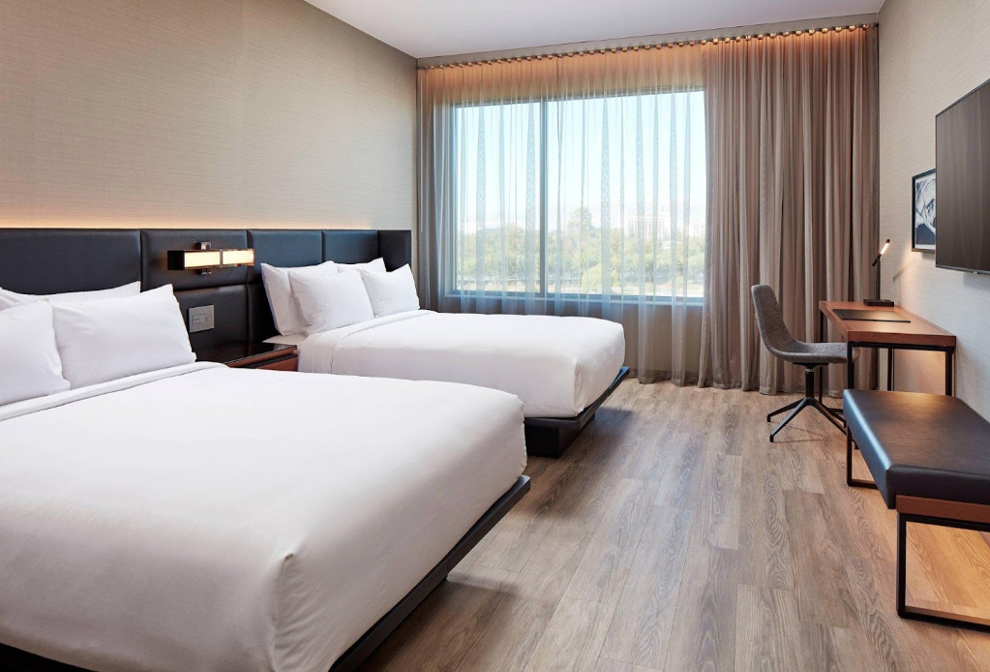 Davis said the new property is in the process of hiring 30 to 40 employees to work in all areas of operation, from the front office and finance to engineering and housekeeping. Those interested in applying for a job can contact Shernae O'Brien, assistant general manager, at (601) 605-1101.