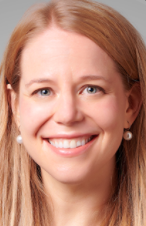 Baker Donelson is pleased to announce the addition of Allison M. Cohen to the Firm's Health Law Group. Cohen joins us in the Washington, D.C. office.
Cohen's practice focuses on advising academic medical centers, teaching hospitals, community hospitals, and health systems on a wide range of health care regulatory and compliance issues. She regularly provides legal guidance to hospitals and health systems to help navigate graduate medical education (GME) payment regulations.
Additionally, Cohen advises on the broad array of regulations applicable to telehealth arrangements, including those pertaining to: reimbursement for telehealth services, remote patient monitoring, licensure requirements, prescribing via telecommunications systems, analyzing fraud and abuse considerations, credentialing and privileging, scope of practice, supervision, and patient consent requirements.
Cohen counsels clients with respect to Medicare coverage and reimbursement regulations, and evaluates whether repayment or other remedial actions are required to comply with the Overpayment Rule and to avert other fraud and abuse concerns.  On behalf of clients, Allison has also obtained regulatory interpretations and policy clarifications from CMS.
Prior to joining Baker Donelson, Ms. Cohen served as a senior policy and regulatory specialist for the Association of American Medical Colleges (AAMC), and as a public policy specialist for the Susan G. Komen Advocacy Alliance.
With more than 200 attorneys serving the health care industry, Baker Ober Health Law, a Baker Donelson practice, has one of the leading health care practices in the nation. Given the scope and complexity of the nation's largest industry, our size, scale and collective experience give our clients a competitive advantage. By design, we are committed to developing a broad, detailed and intimate knowledge of the health care industry.