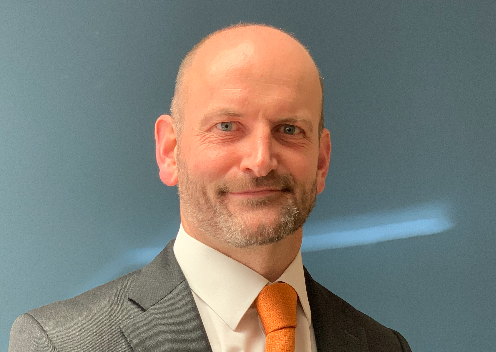 » Douglas Carswell to put down roots and lend support
Douglas Carswell played a key role in helping Great Britain leave the European Union and reassert its economic independence.
At about the same time, at the end of 2020, he arrived in America when its economy, government and culture were under the thrall of unmitigated turmoil.
"It's very easy for people in America to be despondent," given recent events such as "the shocking scenes at the Capitol" when some members of a rally protesting the outcome of the presidential election in which President Donald Trump lost, on Jan. 6 breached the building and overwhelmed security forces.
That occurred after months of strife – fiery destruction of businesses, police facilities and deaths in a number of U.S. cities, which erupted during Black Lives Matter protests after the death at the hands of police of George Floyd in Minneapolis in May.
A special target was the tearing down of public statues including Christopher Columbus, Thomas Jefferson, U.S. Grant and Francis Scott Key.
The movement spread beyond the U.S. borders, including the defacing of a statue in London of Winston Churchill, World War II prime minister who stood against the Nazi regime, and, many believe, saved democracy.
Of the Capitol mayhem, Carswell said: "I would say to American friends, 'Don't be down-hearted. Events show that your constitution works. The system works. The republic held.'"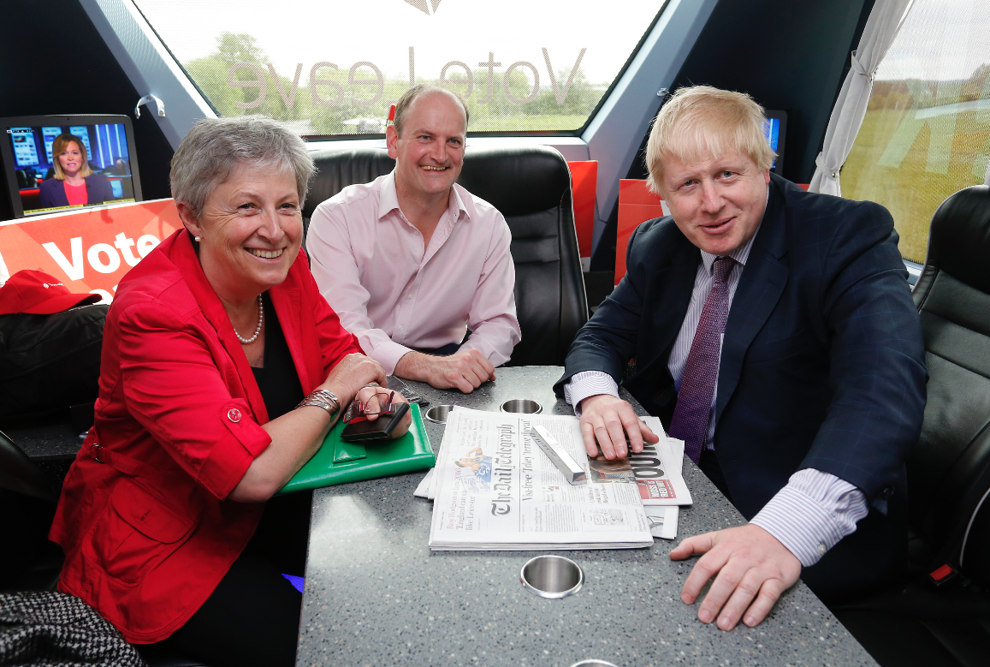 Nevertheless, five people died during and as a result of the upheaval, including an officer who succumbed to injuries and a protestor who was shot by an officer.
Carswell is now in Jackson as the president and chief executive of the Mississippi Center for Public Policy, which was established nearly 30 years ago and whose mission is:
"To advance the constitutional ideals of liberty and justice for all Mississippians by employing an evidence-based approach to public policy whereby we advocate for and advance real conservative ideas with policy makers, members of the media, business leaders, the academic community, and private citizens."
Carswell, who knows something about effecting public policy, was selected after a monthslong global search. Lesley Davis, who operated as interim chief executive, will remain on board as executive vice president.
» WATCH VIDEO — Mark Littlewood of the IEA talks to Douglas Carswell
Carswell was the co-founder of the Vote Leave movement while he was a member of Parliament for 12 years, succeeding in 2016 in getting a majority of British voters to support what became known as "Brexit," or British Exit, a move that was finalized on Jan. 1 of this year.
That same desire for independence explains why he chose America, and specifically Mississippi.
"I believe in American exceptionalism. Americans flourish when they are free. The U.S. is the greatest republic the world has ever known because she is the most successful experiment in freedom that there has ever been," he said.
Just as the American Revolution arose from the colonies, the best of America rises from the bottom, rather than coming from the top down, he said in an interview at the center's headquarters in downtown Jackson.
Mississippi perennially stays at or near the bottom in key categories, such as income and health care.
Despite the upheaval of Jan. 6, the transfer of power – orderly and peaceful – as prescribed in the Constitution, was carried out Wednesday, Jan. 20, when Joe Biden was sworn in as the 46th president. He called for an end to "the uncivil war."
Carswell said the document created "in that hot courthouse in Philadelphia in 1787.. . is the most sublime, magnificent constitution ever created by humankind."
It has been misapplied or not applied at all in certain instances – most notably for denying African-Americans their rights – but the document itself is not to blame for that, he stressed.
At the state level, much can be done to raise the well-being of Mississippians, according to Carswell.
"The beauty of America is you don't have to wait on Washington," he said.
Especially since, Carswell, predicted, "the federal government is going to be doing things to undermine American exceptionalism – more taxes, more regulations . . . ."
Those are obstacles to innovation such as the smart phone, developed by American entrepreneur Steve Jobs, which has helped to promote globalization, he said.
At the state level, Texas and Florida are realizing the fruits of not having an income tax as businesses emigrate from states such as California to the Lone Star and Sunshine states, respectively, he said.
Mississippi, of course, does have an income tax on individuals and businesses.
Mississippi would benefit from increased competition in health care, such as broadening telemedicine to allow out-of-state physicians to practice telemedicine without being licensed in Mississippi, he said.
Another area that could benefit from competition is increasing the number of charter schools, of which there are only about a half-dozen in the state, Carswell said.
On a personal note, Carswell said he hopes his wife, Clementine, daughter Kitty, 11, and schnauzer Crumble will be in Mississippi by March so the family can put down roots in the soil of their new country.