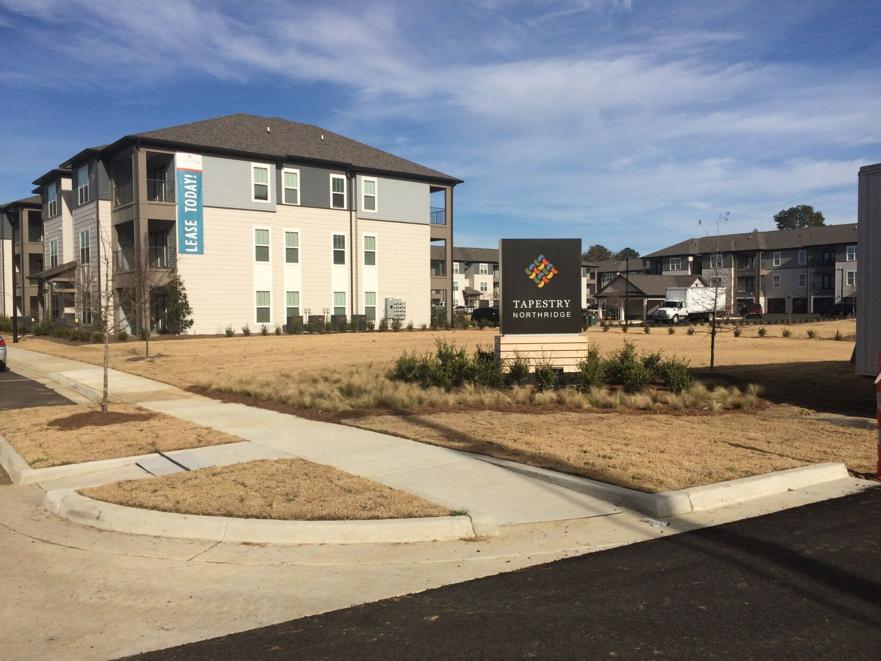 Jackson is not an urban center that has nowhere to build but up.
For that, one thinks of cities such as Chicago and New York, where tall buildings abound like modern high-rise pueblos.
Yet, in recent years, Jackson is becoming more of a city for people wanting the amenities of home life but not the upkeep.
Which may suggest transiency to some, but, like the multi-unit dwellings Spanish explorers discovered in the American Southwest, and dubbed pueblos, they were places of permanency.
In that light, Jackson is becoming no less permanent.
Since 2016, upwards of 1,500 apartments have been built, are under construction, or are on the drawing board to be added to the tax rolls of the city, which has lost population in recent decades.
The city hit a population high of 202,900 in the 1980 census and the 2020 population was 157,484, according to World Population Review.
At the same time, there have been no appreciable developments of single-family homes in the city.
What does that tell us?
It says that there simply is not any room to build a free-standing homes development and realize a reasonable return, according to James O. "Jim" Turner II, a managing director for the Ridgeland office of Integra Realty Resources, a commercial property valuation and consulting firm.
Turner agrees that the last major residential development site in the city is the former Colonial Country Club property.
That 152-acre site was to be redeveloped as a $250 million mixed-use project, 60 percent of which would be single-family detached upscale houses, along with 15-percent single-family attached houses, along with apartments for sale and 24 percent apartments to rent. The city approved the plan in 2016.
Thus far, the only residential development on the site are 220 upscale rental units on 14.4 acres called the Tapestry NorthRidge, built and managed by Arlington Properties of Birmingham and which started leasing in September.
Arlington Properties says the current lease rate is 44 percent. Leases range from $1,180 to $1,725 for one- to three-bedroom apartments.
The emphasis for the site has shifted dramatically. Luke Gurasico, managing partner for the investment group that bought the old course, plans a 12-hole public golf layout.
The design group King-Collins of Chattanooga has a highly sought team that is making waves with reworking existing courses. 
When he announced the plan in September, he said that capital raising and approval of the plan had not begun. He said that beyond the 100-acre course, there would be 38 acres, and he "may elect to keep many areas around the course green."
Turner said he could see the feasibility of some free-standing houses of the Traditional Neighborhood Development style, like the ones planned initially for the larger site.
Gurasico said that capital raising is underway, but gave no further details or than he expects that aspect to be done in the first quarter.
Crossing the finish line first in the apartment-building surge was The Meridian at Fondren, a 241-unit high-rise, whose primary investors were the State Street Group and Leaf River Corp. It was completed in 2016. It is located at 803 Lakeland Dr. across from the University of Mississippi Medical Center.
Arlington Properties confirmed the market and added fuel to the apartment-building engine with its District Lofts at the District at Eastover, a 21-acre mixed-use development between between Meadowbrook Road and Eastover Drive on the east side of Interstate 55. The 261-unit luxury project was completed in June 2017 and quickly filled up.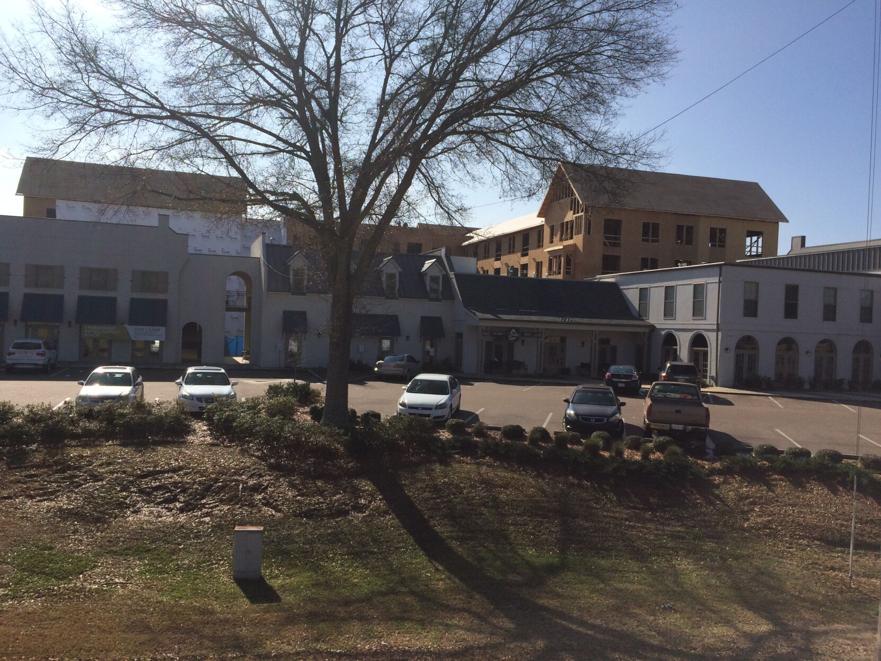 State Street Group's Quarter House, 138-unit, is rising like a four-story mountain behind The Quarter on the eastern fringe of the city.
State Street bought The Quarter in 2019, refurbished and expanded it, including addition of 12 loft apartments. The New Orleans-influenced Quarter was built in the 1970s and survived the 1979 Easter Flood, which ravaged it and much of Jackson.
The Quarter House is due to be completed in the summer. Its studio apartments start at $595; four-bedroom units start at $2,750.
The Walthall Lofts, a 154-unit conversion of the old Walthall Hotel on Capitol Street, opened last July; it will be followed this month by 101 units in the Courthouse Lofts at the Walthall Lofts.
Occupancy in the Walthall Lofts is "55 percent and growing," Scott Sledge, vice president of hotel operations for Certified Hospitality LLC of Canton, said in an email.
Studio and one-bedroom units are offered in the Walthall building, ranging from studios, $850 to $1,100 for 450-square-foot units to 600 and one-bedroom units, 456-square feet to 770, leasing for $1,300 to $1,650.
There are studios and one-bedrooms in the Courthouse, starting at $1,100 and topping out at $3,000 for the largest one bedroom. They are in the old federal courthouse building adjacent and east of the old hotel. Sledge said funding for the two projects was provided by Texas investors with local ties, declining to reveal their identities.
Twenty-three loft apartments in the 11-story gothic revival-style Lamar Life Building farther east on Capitol went on the market in January 2019 and occupancy is "usually 100 percent," though two were available last week because of lease expirations, according to Jan Mattiace, marketing communications director for Jackson-based Mattiace Properties, which owns and manages the building and developed the lofts.
Monthly rent ranges between approximately $990 to $2,925, Mattiace said, adding that those figures include utilities, parking and other amenities.
A proposed 200-unit conversion of the seven-story curvilinear Landmark Center at Capitol and Lamar streets, much discussed over a period of several years, has yet to be realized. Efforts to contact Baton Rouge-based Weinstein and Nelson Developers for this article were unsuccessful.
A Weinstein and Nelson website states:
"This property was acquired as a speculative project in 2015 with the purpose of meeting the area's immediate need for more modern, energy-efficient residential housing and the prospect of the area's first fully functioning grocery store."
Before the recent trend, downtown underwent a flurry of conversions, with the creation of the Standard Life Flats and the King Edward Apartments, but it has taken more than a decade to match that achievement.
Downtown has received most of the attention on revitalization since it is the center of the city.
Obviously, that has not stopped planning and investment elsewhere in the city.
Chico Patel, president and co-founder of the Wealth Hospitality Group, an aggressive builder of lodging, (formerly Heritage Hospitality Group), revealed a plan in July for Fondren Landing, a $40 million to $42 million condominium or apartment and retail project.
There will be 140 to 150 loft-style units, along with about 10,000 square feet for bars, restaurants and retail, plus underground parking in the project, he said. 
He made the announcement as his 125-room Homewood Suites hotel was about to open in July 2019 across State Street from Fondren Landing, construction of which likely won't start till 2022 because the lease on a post office on the property must first expire.
Several factors also work against new single-family house developments in the city, Turner said.
Mississippi has no shortage of developable land, he said, noting that the suburbs surround Jackson have cheaper land, though the market for existing homes in the city for resale is "very strong."
Still, the new-home prices in the suburbs have risen "rather dramatically" in the past two years, making them not as attractive to young professionals, who are the primary target for the upscale apartments in the city, and might not have the downpayment needed for higher-priced houses, Turner said. 
Also, many of the outlying communities have moratoria on new apartments, he said.
Of the new-generation developments, the District Lofts at Eastover sold to California investors at a top-dollar, big-market price one year after they opened and maintained a high occupancy rate, Turner said.
That helped to "[prove] the concept and demand," Turner said.
The U.S. housing bubble that burst and contributed largely to what some have called "the Great Recession," from late 2007 till mid-2009, primarily because of "subprime lending" on houses that were not worth the investment, caused an adjustment in what homebuyers wanted.
There was an oversupply of large-lot single-family houses in almost every major market, according to Ed McMahon, senior fellow of the Urban Land Institute.
A shortage of apartments, as a possible alternative, compounded the crisis, McMahon said.
A trend of building upscale apartment developments in such cities as Austin, Texas and Charlotte, N.C. grew out of the recovery, McMahon said.
Secondary cities such as Jackson have caught the wave still packing plenty of energy, he said.