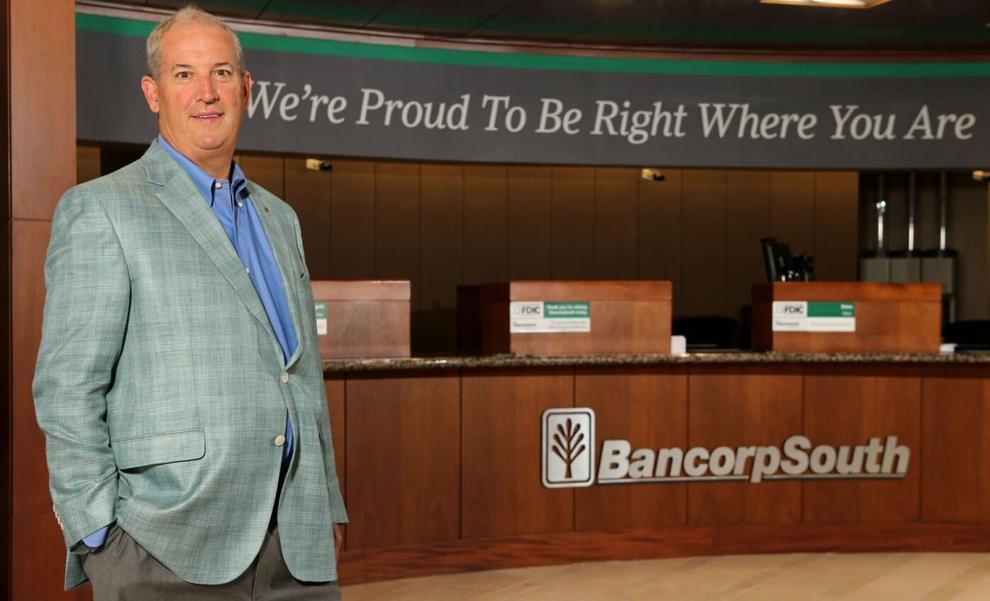 With only a few overlaps in the markets, there are no layoffs expected, bank officials said.
Both banks' boards of directors have unanimously approved the deal, with Cadence shareholders receiving 0.70 shares of BancorpSouth for each Cadence share they own. In addition, Cadence shareholders will get a one-time special cash dividend of $1.25 per share once the merger is completed.

The value to Cadence shareholders is about $3 billion, and the total market value of the combined company is pegged at $6 billion.
BancorpSouth shareholders will own about 55% and Cadence shareholders will own approximately 45% of the combined company.
BancorpSouth Chairman and CEO Dan Rollins will be the combined company's chairman and CEO, and Cadence CEO Paul Murphy will be executive vice chairman.
"Cadence has built an impressive commercial banking franchise that when combined with the strengths of our team at BancorpSouth seems to be a perfect fit," Rollins said. "This strategic merger will allow us to expand our reach and offerings with minimal overlap in our existing branch network."
The board of directors will initially be comprised of 20 directors – 11 from BancorpSouth and nine from Cadence.
"I am thrilled to partner with BancorpSouth," Murphy said. "I have great respect for the franchise they have built over the last 145 years, beginning in my home state of Mississippi. The BancorpSouth community banking franchise is top tier and complements Cadence's expertise in middle-market commercial banking seamlessly."
The combined bank will have 423 banking offices in its nine-state footprint, as well as 29 insurance locations.