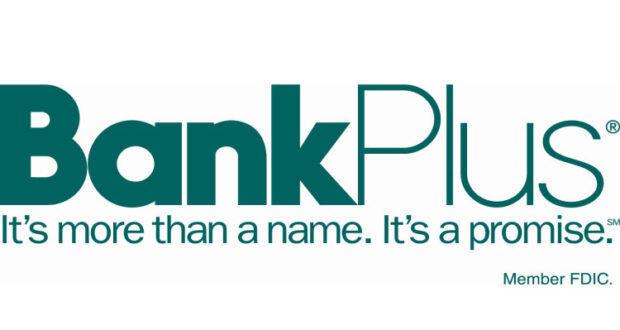 BancPlus Corporation ("BancPlus"), the parent company of BankPlus ("BankPlus"), and First Trust Corporation ("First Trust Corporation"), the parent company of First Bank and Trust ("First Bank and Trust"), jointly announced today the signing of a definitive merger agreement pursuant to which BancPlus will acquire First Trust Corporation.
Subject to the terms of the merger agreement, First Trust Corporation shareholders will receive shares of BancPlus' common stock and cash consideration for each outstanding share of First Trust Corporation common stock.
Based upon financial data as of June 30, 2021, the combined company will have approximately $6.4 billion in assets, deposits of $5.7 billion, and gross loans of $4.5 billion. The merger agreement has been unanimously approved by the voting members of the board of directors of each company and is expected to close in the first quarter of 2022, pending customary closing conditions, including receipt of required regulatory approvals and the approval by the shareholders of First Trust Corporation.
BankPlus, founded in 1909 in Belzoni, Mississippi, is a $5.1 billion financial services company with 79 banking locations in Mississippi, Louisiana, and Alabama, and offers full-service commercial banking, mortgage lending and wealth management services. American Banker has named BankPlus one of the "Best Banks to Work For" for eight consecutive years.
Founded in 1991, First Bank and Trust operates 14 branches in Louisiana, Mississippi, and Florida. First Bank and Trust is the 10th largest financial institution headquartered in Louisiana by assets, and ranks 7th in New Orleans in deposit market share. As of June 30, 2021, First Bank and Trust had approximately $1.3 billion in total assets, $1.2 billion in deposits and $1.1 billion in gross loans.
BankPlus' acquisition of First Bank and Trust builds upon both companies' presence in Louisiana, especially in the New Orleans market. "We are excited to join a top regional performer with a strong desire to grow and continue our legacy of involvement in the New Orleans community," said First Trust Corporation Chairman and CEO Joe Canizaro. "By joining with BankPlus, our customers will gain access to a wider breadth of banking products and services."
"Our relationship with BankPlus started many years ago. As the relationship has grown, the more we have come to understand what a great organization they are. We are thrilled to be joining the BankPlus team, and we believe our customers will benefit from the larger lending capacity and access to an experienced wealth management group," said Gary Blossman, CEO of First Bank and Trust.
"We are very excited about this partnership and the opportunity that it presents for our combined clients, team members, and shareholders," said Bill Ray, President and CEO of BankPlus. "We are committed to this region and we believe that combining two like-minded, community-focused banks will benefit our stakeholders and the region that we serve."