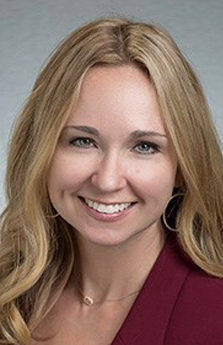 Bank of Yazoo has announced that Misty Rachell Edwards has joined its team as Vice President and Loan Officer and will be located at the Bank's Flowood branch in Rankin County. Edwards, a native of Pelahatchie, has more than 20 years of banking experience in commercial and consumer lending, retail services, operations, credit, and compliance in the Jackson Metropolitan market.
"Misty brings a wealth of experience to our institution, and we are thrilled that she has joined our Metro team," said Ben Aldridge, Chief Operating Officer and Metro President. "Her broadbased experience in banking, particularly in Rankin County, allows her to provide valuable financial insight and solutions to our clients. We also appreciate her ongoing desire to contribute to her community through civic service. We are excited to see what the future holds for Misty at our Bank."
Edwards earned her Master of Business Administration and Bachelor of Business Administration for Belhaven University, as well as her Associate of Arts from Hinds Community College. She is a candidate for graduation from the Mississippi School of Banking in 2021. In 2020, she was a recipient of Rankin County's Top 40 Under 40 Award. She is active in the Rankin County community, including through her work as a lifetime member of Junior Auxiliary of Rankin County, having served as Finance Chair, as an Ambassador for the Rankin County Chamber of Commerce, and as a volunteer with the Stewpot. Edwards and her family are members of the Crossroads Baptist Church in Pelahatchie.