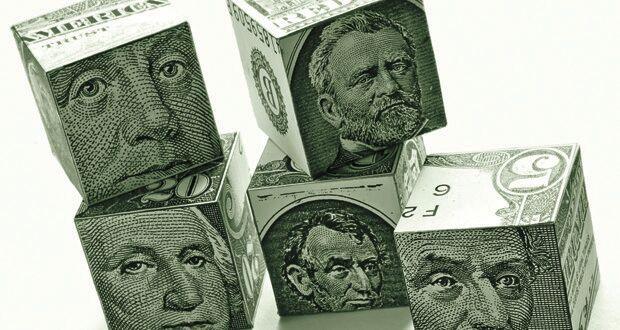 As Mississippi banks deal with the second round of federal stimulus package, they feel they're better prepared and that this new round will help the economy. Also, along with the latest round of help, banks are continuing to work through the first Payroll Protection Program loan forgiveness with many borrowers. There's a change this time. To qualify for a second draw PPP loan, businesses have to show a 25 percent reduction in gross revenue."
"This new requirement will have an impact on the pool of eligible applicants," says Gordon Fellows, CEO and president of the Mississippi Bankers Association. "We think these loans will certainly be helpful to businesses that continue to struggle, but we anticipate a more targeted impact than we experienced last spring."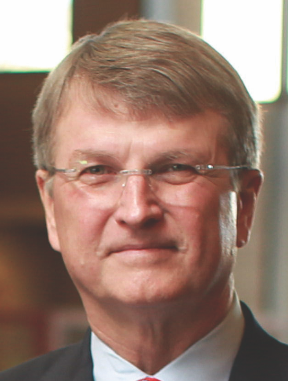 Fellows explains that banks continue to process the new statutorily-mandated loan forgiveness form for loans of $150,000 or less. "More than 90 percent of PPP loans made to Mississippi businesses will qualify for this new forgiveness form. So, on one hand there's certainly a greater sense of understanding and familiarity with the program from the lender point of view now, but there are also more things to consider. Lenders and borrowers will have to work together to weigh options and determine the best path forward for each borrower."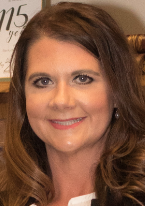 Bankers in Anquilla, Oxford and Hattiesburg agree that banks are more prepared this time. Ray (Hoppy) Cole, CEO, The First, Hattiesburg, said, "We have a lot more experience with the overall design and purpose of the program and there is a better understanding on how to originate and document these loans this time. In the first round, the SBA was designing the program and the requirements while loans were being approved and funded — sort of 'building the plane while flying it.'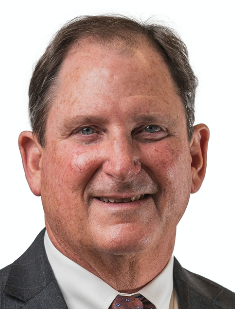 "This uncertainty was compounded by what was thought to be limited funding and caused almost a sense of panic with banks and our clients to get their loans approved before the funding ran out. Most banks' internal policies and procedures will only have to be modified slightly to accommodate the new requirements, rather than build from the ground up."
Kit McCoy, vice president of the Bank of Anquilla, says bankers worked long hours and dedicated a significant number of resources to inject the much-needed funds into their communities.
"Bank of Anguilla is the only financial institution located in Sharkey and Issaquena counties.  We were able to put back nearly $3 million in our rural community," she said. "With no Wal-Mart and no stop light in the two counties, being able to inject that amount of capital back to our small businesses was significant."
McCoy believes the most challenging thing for bankers is to be sure they are following the guidance from the SBA properly. "The new legislation that authorized the second round of PPP funding also clarified and streamlined the forgiveness process for loans originated in round one, particularly loans of $150,000 or less. Those loans now have a simplified forgiveness application with limited documentation requirements."
Mitch Waycaster, Renasant Bank President and CEO, says, "During the first round of PPP, Renasant booked more than 11,000 loans at approximately $1.3 billion. We will build upon this previous experience to once again assist our clients. Like many banks, we partnered with a Fintech application solution to make the experience much more efficient and automated for our clients."
Waycaster is optimistic about the effect on the economy "With many businesses losing their ability to operate at full capacity, or even operate at all, due to the pandemic, the expectation is for the PPP to serve as a bridge until the COVID-19 virus starts to subside and we return to a more normalized operating environment," he said. "We are optimistic that this round will again serve as a stop gap, save jobs and keep our economy moving in a positive direction."
McCoy says the second round of PPP will help those most in need. "With the added qualification of 25 percent in revenue loss from 2019 to 2020, this should single out the businesses that have suffered the most," she said. "Unfortunately for my clientele, this added requirement will hinder a lot of small business customers from being able to qualify for this round. 
"In 2019, the Mississippi Delta experienced severe flooding with over 550,000 acres under water because of heavy rain over a six-month period. This flooding had a devastating impact on farmers and many other Bank of Anguilla customers. The loss sustained to our small businesses will disqualify many from the second round of PPP based solely from not seeing the 25 percent revenue drop. Small mom and pop stores suffered tremendously because of the flood, and now will be ineligible for the additional assistance because of it."
Fellows says the Mississippi economy is in a better situation now. "The PPP was intended to keep the country from falling off an unemployment cliff. Our state's unemployment rate in April topped out at 16.3 percent. The most recent Bureau of Labor and Statics numbers has it at 6.4 percent."
Because the employment situation is better now than last spring, he predicts that banks will see less demand, or at least less urgency, for new PPP loans this cycle. "We think that businesses that participate in the new round of PPP borrowing will be concentrated in some of the segments most economically harmed by COVID-19 such as the hospitality industry."