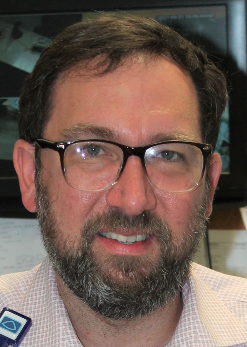 Baptist Memorial Hospital-Golden Triangle welcomes Geoffrey Murray, Morrison's Director of Food and Nutrition Services. He comes to Columbus from Austin, Texas where he was director of operations for Courtyard Marriott/Hospitality Ventures Management Group. 
Originally, from Gulfport, MS, Murray brings more than a decade of leadership experience in both independent businesses and multinational corporations focusing on the restaurant and hospitality industry in Austin to Baptist Golden Triangle. He started at the hospital in April.
Murray said it was the COVID-19 pandemic that eventually steered him back to his home state after 15 years in Texas.
After the famous South by Southwest Festival in Austin was cancelled in 2020 due to COVID and three weeks after he had just started a new job at a major hotel, he had to lay off his entire staff. Then, he was laid off for what he thought was only going to be for a short three months. But, the furlough turned into a much longer layoff and although he could draw unemployment, he wanted to work. 
When the Texas Workforce Commission offered training, education and classes to become a certified project manager through the Project Management Institute, he signed up and in December 2020, became a certified Project Management Professional.
With the city of Austin basically 'shut down' due to the pandemic, Murray said he started looking for a new job. It was through a renewed connection with an old college roommate who happens to work at Baptist Memorial Hospital -Memphis that he learned about the Morrison's opening in Columbus.
Murray feels his extensive 15 years of experience serving the public in some of Austin's most popular hotels and restaurants will translate easily to the patient experience in the health care industry.
Although he grew up in Mississippi, he had never been to Columbus, he said. Since his arrival, he has found the change of pace refreshing.
"Austin had grown so much. It was no longer the place I had first moved to. I like having a five to seven minute commute to work (from his downtown Columbus apartment)," he said with a laugh. Also, after 15 years of only seeing his parents still on the Mississippi Gulf coast once or twice a year, it is nice to have them five to seven hours closer. As MSU fans, they are happy he lives so close to the college. In fact, he said, they have already made the trip to Columbus to visit him in the short few weeks he has been here. 
In his free time, Murray's interests revolve the food and beverage world, disk golf and music.
"We are happy to have someone of Geoff's talent and experience leading our food and nutrition team. He has already made some positive changes that will benefit the nutritional needs of our patients as well as our employees and visitors who enjoy our retail food services," said Associate Administrator Kayla Pruitt, who oversees the department.