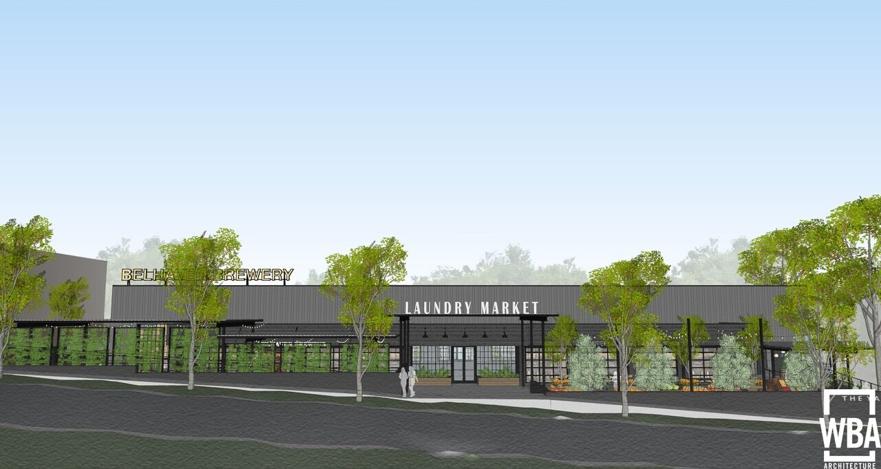 MBJ Staff
Fertile Ground Beer Co, Jackson's only craft brewery, will become part of the Belhaven Town Center.
Fertile Ground will be the lead tenant in the 19,000-square-foot Laundry Market, a reuse of the former Baptist Medical Center linen facility that will feature retail, restaurant, and office space, as well as an open-air market, according to a news release.
Located at the corner of Belhaven's North Jefferson and Manship Streets, Belhaven Town Center is home to the Campbell's Craft Donuts and Tacos, Elvie's All-Day Cafe and Spectrum Sip.
"Our goal with Belhaven Town Center has been to incrementally develop thoughtfully designed places that will be an asset to the community for generations to come," said developer David Turner.
"Our purpose is to create shared spaces and a built environment that will continuously draw the community together," said Ruffin Lowry, a partner along with Drs. Reed Hogan Sr. and Reed Hogan III.
The Turner Cos. will be the builder and WBA Architecture is designing the Laundry Market, while Dale Partners will design the brewery.
Construction is expected to start in March and be complete by the fall of 2021.