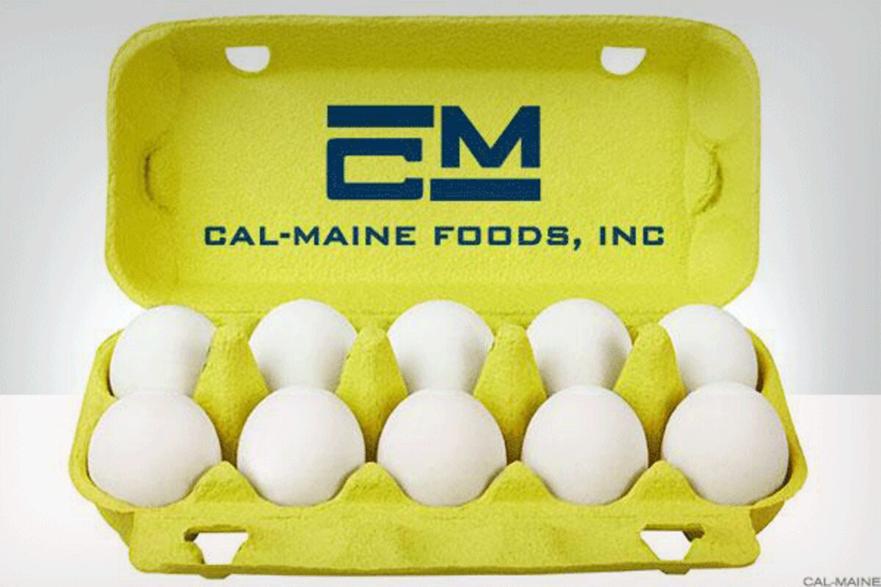 Cal-Maine Foods Inc. on Monday reported a net loss of $19.4 million, or 40 cents per share, for the first quarter of fiscal 2021, compared with a net loss of $45.8 million, or 94 cents per share, year earlier.
Net sales for the first quarter, ending Aug. 31, of fiscal 2021 were $292.8 million, a 21.4 percent increase compared with $241.2 million for the first quarter of fiscal 2020.
Cal-Maine shares on the GSNasdaq market benefited from the fact that the company beat the FactSet consensus for a loss of 53 cents a share and sales of $284 million.
By early afternoon, the shares had risen to $40.05, up $1.11. The 52-week range is $30.74 to $46.66.
The Jackson-based company is the largest in-shell egg producer in the nation.
Adolph Baker, chairman and chief executive officer of Cal-Maine, stated in the release that despite the Covid-19 pandemic, "total dozens sold were up 3.8 percent over the same period last year, primarily due to continued strong retail demand [while] food service demand is still well below pre-quarantine levels, which we believe has constrained the price of shell eggs in the retail market.
"The overall supply of eggs has declined significantly, and overall demand is expected to improve as food service sales return to pre-covid-19 levels.
"An important competitive advantage for Cal-Maine Foods is our ability to offer our customers choice, by providing a favorable product mix in a sustainable manner, including conventional, cage-free, organic and other specialty eggs," Baker said.
Several states, representing 23 percent of the U.S. total population, have passed legislation requiring cage-free eggs by specified future dates, and other states are considering such legislation, the company said in a release, Baker noted.
— MBJ Staff