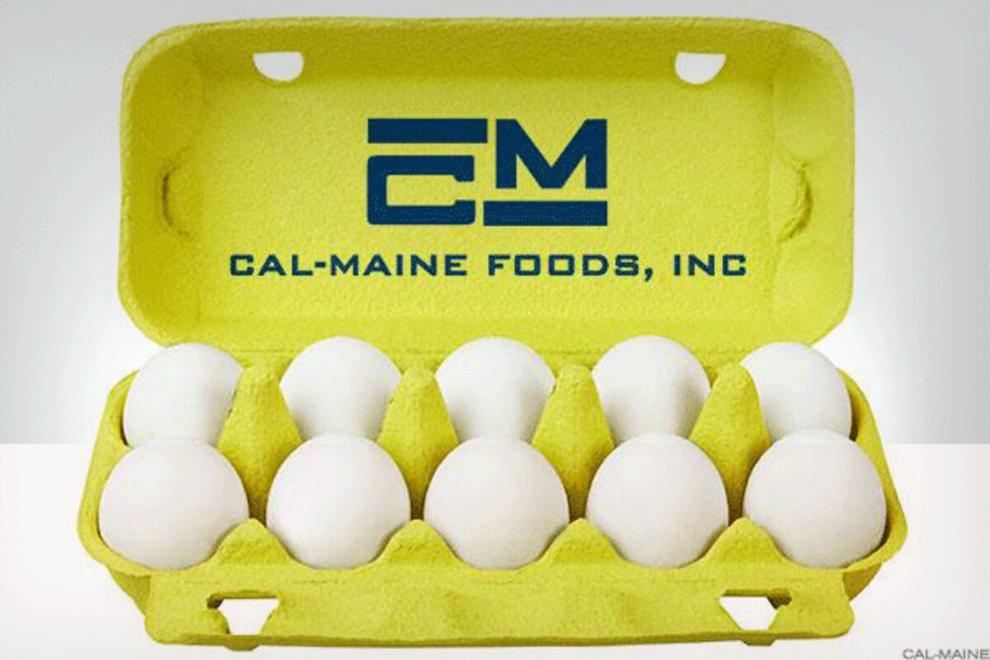 Cal-Maine Foods Inc. reported that its net income for the second quarter of fiscal 2021 was up, thanks to the Covid-19 pandemic forcing more people to prepare meals at home.
Net income was $12.2 million, or 25 cents per share, compared with a net loss of $10.1 million, or 21 cents per share for the year earlier period, the Jackson-based firm, the largest shell-egg producer in the nation, said in a release.
"Demand from food service customers . . . remains well below pre-pandemic levels, due in part to various restrictions on restaurants in place for different areas of the country," Dolph Baker, chairman and chief executive, said in the release.
Net sales for the second quarter of fiscal 2021 were $347.3 million, an 11.5 percent increase compared with $311.5 million for the second quarter of fiscal 2020.
Shares of Cal-Maine Foods jumped 5.3 percent in Wednesday's pre-market trading session as the company crushed analysts' estimates.
The shares stood at $39.32 in midday trading on Wednesday, up $2.04 on the NasdaqGS market. They have ranged from $30.74 to $46.66 in the past 52 weeks.
"Specialty eggs remain an important focus of our growth strategy," Baker said. "For the second quarter of fiscal 2021, sales of specialty eggs totaled $134.1 million, accounting for 39.7 percent of our egg sales revenue, compared with $115.9 million, or 38.2 percent of egg sales revenue, in the second quarter of fiscal 2020.
"A growing number of states have passed legislation requiring cage-free eggs by specified future dates, we are working closely with our customers who are transitioning to meet expected requirements. Over the past twelve years, we have invested approximately $405 million in facilities, equipment, and related operations to expand our cage-free production. In addition, we have committed another $57.8 million towards the production of cage-free facilities."