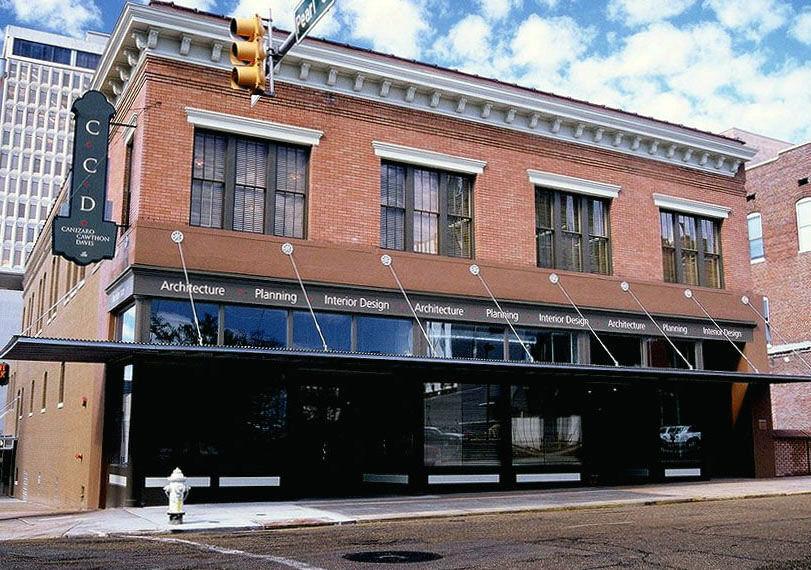 The modern-day architectural firm has emerged from smoke-filled office spaces with men in starched white shirts sitting at broad drawing tables bearing T-squares and pencils into a diverse collaboration of architects and interior designers utilizing the latest in technology.
Canizaro Cawthon Davis, one of the Mississippi's oldest and most recognizable architectural firms, is no different. Headquartered in the historic Spengler-Thomas building in downtown Jackson, the firm specializes in governmental, commercial, healthcare, educational and religious facilities.
Founded in 1938 by the late James T. Canizaro, CCD has been the principal architect on dozens of iconic projects over the years, including the Blair E. Batson Children's Hospital, the B.B. King Museum, Mississippi Children's Museum, Trustmark Bank and Pinelake Church, to name a few.
Throw in state landmarks such as St. James Church in Jackson, the Armstrong Tire Plant in Natchez and the original Trustmark Bank skyscraper in Jackson, and it's easy to see how CCD has etched a hallowed place among Mississippi architectural firms.
"We've built a regional practice based on excellent service, functional solutions and unique but appropriate design, "said CCD principal Danny Cawthon.
Along with principal architects Steve Davis and Jared Pierce, Cawthon oversees three additional architects and 15 interior and graphic designers. Cawthon joined CCD in 1989 and was named a partner in 1993.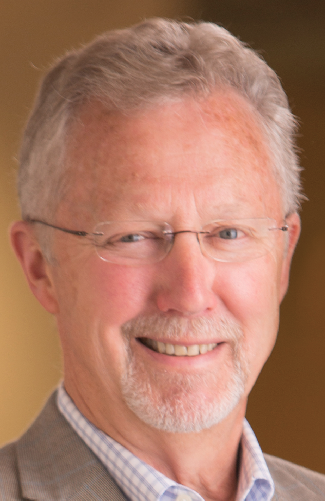 "Bob Canizaro (James's son and Cawthon's predecessor) was an influential mentor to me and many others, and contributed to our love of architecture and success," he said. "I love my job, and architecture has been an exciting and rewarding career on many levels."
One of Cawthon's favorite projects is the B.B. King Museum and Delta Interpretive Center in the heart of the Mississippi Delta. CCD not only has been on the ground floor since the project was launched, but the firm also designed the museum, exhibit hall and "The King of the Blues" memorial, the iconic bluesman's final resting place.
"I'd like to say we've been lucky to be involved in the B.B. King Museum project," he said. "Before we were commissioned, I met B.B. and rode through the Delta with him. When we arrived in Indianola (King's hometown), we went by the old cotton gin where he used to work."
Long story short, the cotton gin was purchased, restored and the museum was built with the gin serving as the centerpiece for one of the state's most popular tourist attractions.
"It's been a great relationship (with the King museum)," added Cawthon.
Another project close to Cawthon's heart is Pinelake Church, headquartered in Brandon but with satellite churches all around the state. Designing a mega-church to seat 2,500 presented a huge challenge.
"We've been the architect for all of their campuses since," Cawthon said. "Pinelake is such a great client. It was a learning curve, as few churches in the state call for a structure to hold 2,500 people. What's been great is sharing that information with other churches. It's been most rewarding and fulfilling."
Like most other small businesses in Mississippi, CCD was impacted by COVID-19. A sub-category of the construction industry, architectural firms have been affected by the pandemic.
Cawthon says the combination of COVID and several natural disasters have slowed or even shutdown production.
"Like many firms, we adapted quickly to working remotely to keep our projects going and meeting the needs of our clients," he said. "The pandemic has contributed to delays, material and workforce shortages and increases in construction prices."
In 2017, the firm donated its founder's architectural papers to Mississippi State University.
The "Canizaro Collection" features building design drawings and correspondence from the firm's archives (1938-1980) that include sketches, working drawings, photographs and proposals. The collection offers prospective architects and interior designers a look into the architectural world of Mississippi in the mid-to-late 20th century.
Asked the secret to CCD's long-term success, Cawthon replied the secret is no secret.
"God has led and blessed us over the years with a talented, dedicated staff and great clients," he said. "It's a combination of many parts – great founding partners, great workplace culture, commitment to our clients, and a collective desire to understand and fulfill their unique needs.
"Along with a dedication to producing good architecture, all these factors have contributed to our professional reputation and in turn, our success."