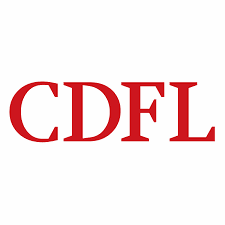 Work continued this year for CDFL Architects + Engineers but it's also been a year of celebration as the architectural and engineering firm observes 60 years in business. This milestone was marked with a spring crawfish boil, king cake for Mardi Gras, CDFL 60-year trivia, and a birthday cake in June. Still to come is a group trip to a football game at one of the firm's newest projects, Hancock Whitney Stadium at the University of South Alabama.
The business model brings together architects and engineers under one roof. "CDFL was founded on the idea that architects and engineers function best when working together in the same office," says Chris Myers, architect and principal, speaking for the firm. "That level of collaboration extends to all decisions made within the firm and has led to several smooth transitions of leadership over six decades. We have mechanical, plumbing, and electrical engineers in our office."
The firm believes the form + function method has been extremely important and a major factor in its longevity. "Sixty years later, it's still the thing that sets us apart from our competition," Myers said. "When designing alongside each other, architects and engineers don't just collaborate but teach each other how to consider projects as a whole. That creates a more cohesive and functional design for our clients."
The team has worked on a variety of project types for a wide variety of clients and institutions, Myers added. "Those range from the smallest of retail renovations at Highland Village in Jackson to state landmarks such as the Two Mississippi Museums to large military installations as far away as Ft. Campbell, Kentucky."
Although a majority of the work happens in or near Mississippi, CDFL considers themselves a regional firm. "We have extended far beyond the state's borders with projects in Indiana, Kentucky, Arkansas, Georgia, Texas, North Carolina, New York, and Florida. Based on recent opportunities, we opened an office in Birmingham in 2021 and look to expand our footprint in Alabama in the coming years," Myers said. "We are always looking to grow."
Sustainability is very important to CDFL. "We want our buildings to be as efficient as the client's budget allows and to be easy to maintain and operate. Again, a lot of that depends on mechanical and electrical engineering, which we have in-house," he said.
The business has seen many changes through the years with technology being the most dramatic. "It wasn't until the late 1980s that computers became part of the process, and now we're almost completely digital. We've gone from pushing pencils to pushing mice - from drafting boards to virtual reality goggles," Myers said. "Regardless of the tools we use, our goal has remained the same— to provide our clients with designs that fit their needs and their budgets while maintaining high design standards."
The sectors CDFL works in and some examples are as follows:
Commercial (Trustmark, Highland Village)
Industrial (Puckett Machinery, UPS, Southern Beverage)
Military (Ft. Campbell, Ft. Stewart, Redstone Arsenal)
Educational (Jackson Public Schools, Ridgeland, St. Andrew's)
Institutional (UMMC, University of Mississippi, Mississippi State, Mississippi College)
Medical/Healthcare (UMMC, St. Catherine's Village)
Civic (Mississippi Museums, Jackson Planetarium,
Athletics (University of South Alabama, Purdue, Baylor, Mississippi College, University of Mississippi)
"Each of these market sectors is led by one of our principals who is a specialist in their specific area of design," Myers said.
CDFL encourages employees to be involved in projects and organizations in the community. Currently, the newest principal, Katie Browning, is serving as president of Junior League of Jackson. Other team members have been involved in Thalia Mara Hall, the International Ballet Competition, Crossroads Film Festival, Wounded Warrior Project, American Cancer Society, and others. For many years, CDFL has been involved at Casey Elementary School in Jackson by providing financial, professional, and social support. "We believe it's a fundamental responsibility to use our resources and talents to improve the community," Myers said.
This 60-year-old business now has 34 employees, which consists of 17 architectural staff; nine engineering; two interior designers; one landscape architect; and five administrative staff.