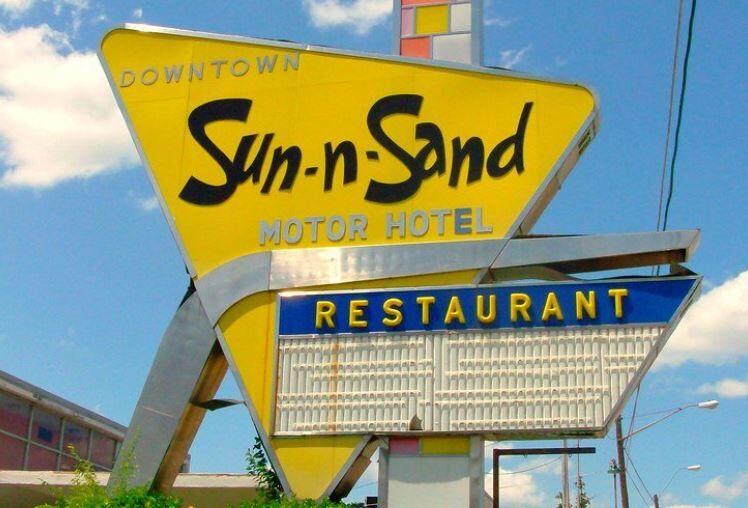 Preliminary work on the demolition of the Sun 'n' Sand motel in downtown Jackson is underway.
However, the Mississippi Department of Finance and Administration, which owns the motel, has struck a compromise.
The common areas of the 60,000-plus-square-foot structure will be saved and repurposed, Glenn Kornbrek, deputy executive director of DF&A said in an interview.
"They may be preserved as large meeting rooms and possibly retail," said Kornbrek, an architect with a degree from Carnegie Mellon University in Pittsburgh.
The mid-century modern sign will be restored and re-electrified, he added.
"We had a lot of discussion with Archives and History" that led to the plan, he said.
The lodging was built in 1960 by Mississippi entrepreneur Dumas Milner and closed in 2001.
When the Legislature legalized liquor in 1965, the motel opened one of the first bars in Jackson.
Lamar Properties bought the property in 2005 and sold it to the state for $1,015,021 in January 2019 to provide parking for government workers.
Kornbrek said that the sign and building reflected a sort of "Jetson Americana" style popular in that era.
Famed Mississippi writer Willie Morris wrote some of his posthumous book, "My Cat Spit McGee," at the motel and noted that it was the site of "many years [of] egregious political wheelings and dealings, not to mention its secretive trysts."
Morris may get the last word on that, as Kornbrek said there is room for memorializing Morris' work there, along with Milner as the builder.
The Mississippi Heritage Trust has championed saving the motel, calling it one of the "10 Most Endangered Historic Places" in the state since 2005.
Lolly Rash, executive director of the Trust, said in an email: "The objective is economic development.  By allowing interested developers to purchase and repurpose the Sun-n-Sand Motor Hotel (the whole thing), the State of Mississippi will recoup the $1.1 million-dollar purchase price, save taxpayers $445,000 for demolition and an estimated $550,000 for construction of a parking lot, put a Mississippi Landmark back on the tax role and spark redevelopment in the Farish Street Historic District. 
"Saving just the "common areas" of the motel for use by the State of Mississippi and demolishing the motel rooms will not accomplish the objective of economic development that the repurposed Sun-n-Sand (the whole thing) would achieve for our Capital City."