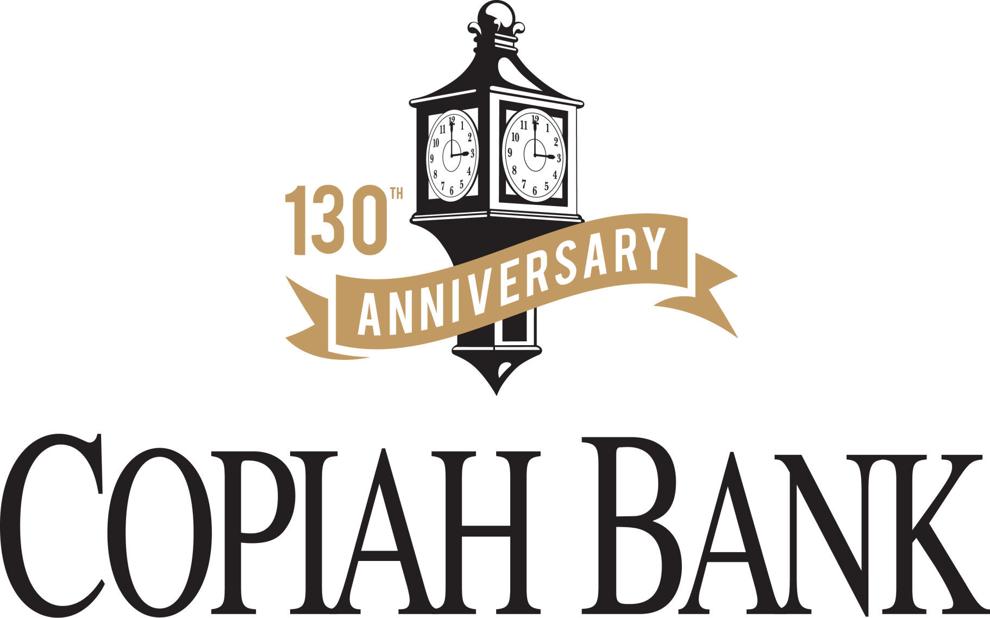 When a business has been in existence for 130 years, it must be doing something right. In October Copiah Bank celebrated that milestone. Founded in Hazlehurst in 1891, today Copiah Bank has nine branches and 65 employees.
"We believe our customers and community have been the key to Copiah Bank's 130 years," says President Carl S. Bozeman. "The relationships we've made and the strong bonds we've maintained have made Copiah Bank a cornerstone in Copiah County and allowed us to grow into Hinds and Rankin counties."
Keeping up with the times has also played a role in the bank's longevity. "Technology has created so many opportunities in the banking industry," Bozeman said. "We have expanded our digital banking services for our customers to access their accounts wherever they are, 24/7. Mobile banking, online bill pay, mobile deposit, e-statements, and text alerts are just a few of the many ways our customers can manage their accounts on the go and right at home."
 Copiah Bank can also be found on Instagram and Facebook. "We love to connect with our customers on social media and share what Copiah Bank is doing in our communities," the president said.
 Bozeman feels that even with so many changes and advancements, Copiah Bank is still the homegrown community bank their customers know and depend on. "When you call any of our branches, you speak directly to our staff. You can also stop by any Copiah Bank for a personal banking experience," he said.
Copiah Bank helped meet the needs of small businesses in 2020 with SBA Payroll Protection Program loans. "Community banks were pivotal in the disbursement of funding for small businesses in Mississippi, and Copiah Bank was instrumental in navigating the process for our customers. With extremely low interest rates right now, we have seen a huge surge in mortgage lending and refinances," Bozeman said.
He says the pandemic has changed the way everyone lives and works, but it has not changed Copiah Bank's commitment to its customers and community. "We are proud of our 130 years of service and look forward to serving Mississippi for many years to come."
Copiah Bank currently has branches in Flowood, Clinton, Byram, Richland, Florence, Crystal Springs, Wesson and two in Hazlehurst.
Since its founding, Copiah County, named from the Indian term for calling a panther, has also gone through many changes. In the early 1890s, the county was a popular tourist area with numerous recreational opportunities that were the result of a solid economic base. Wesson Mills, a large cotton operation, was a major manufacturing sector for many years. Later agriculture became a mainstay of the economy. Copiah Bank has been involved with all segments of the economy.
Despite a devastating fire and the Great Depression, the bank's assets grew from 1930 to 1940. Copiah Bank's website states that this growth was quite a tribute to the bank's leadership since the economy forced many banks throughout America to close their doors during those hard times.
Throughout the ensuing decades and into the 21st Century Copiah Bank has continued to grow in loans and deposits. "That demonstrates our ability to meet the needs of our communities and customers," Bozeman said. "We take pride in our accomplishments for our entire trade area."