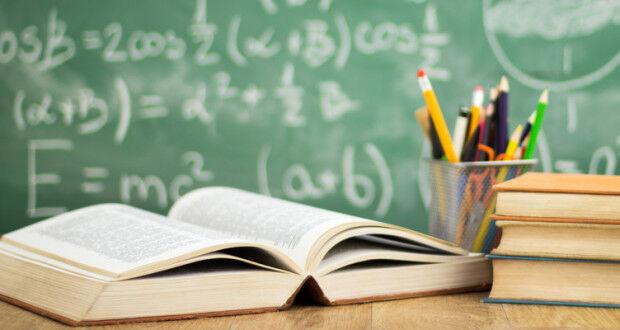 Mississippi community colleges are the most cost effective post-secondary education that offers a direct pathway into a career, said Dr. Andrea Mayfield, executive director, Mississippi Community College Board. 
"And that is important," Mayfield said. "Nobody wants to finish college at any level owing a lot of money and not having any real job prospects. That is something our state really can't afford."
Mayfield said at the community and junior colleges, affordability is a priority. And community colleges are open-access institutions meaning regardless of how much education you have had in the past, there are opportunities available. 
"Say you didn't finish high school," Mayfield said. "Community colleges offer a pathway to earn high school equivalency while simultaneously learning a skill in career and technical education pathways. Maybe you attended a four-year university and you can't find a job with your degree. Community colleges are a perfect option for people. It doesn't matter if you have a Ph.D. You can return to the community college, complete some skills training, and get a job making a good salary. 
"In the end, isn't that what most people want? They want a secure career opportunity and to be able to afford things they deem important to sustain their family. The community colleges certainly provide that opportunity at about one-third the cost of a public university. If you look at private universities, those are much more."
Often the community colleges enroll students who were laid off or looking for a different type of career. They can get non-credit workforce training that puts them in a pipeline to a job.
It isn't unusual for recent high school graduates, in particular, to be uncertain what they want to do for a career. Taking courses at a community college is an inexpensive way for a student to explore the possibilities. Another advantage Mayfield points to is that each college has a feel for what local businesses and industry need.
"They really understand which jobs are in demand, and how many are available," Mayfield said. "Their partnership with business and industry gives them an advantage when it comes to designing training programs because there is nobody who knows what the skill needs are more so than the company itself. The close relationship between community colleges and industry is really essential to providing relevant workforce training opportunities." 
The workforce today changes very quickly, and often. Colleges need to be able to pivot on a dime to shift gears and make changes at any point in time so they are producing a workforce that has the relevant skill sets and knowledge to satisfy the needs of Mississippi companies. 
"The community colleges certainly have the flexibly to do that," Mayfield said. "They want their students to graduate, become employed and contribute to the economic tax base. Our colleges want companies to be satisfied and productive with the people they hire coming out of the community college system. With recent changes during the pandemic, community colleges will continue to be the cornerstone to economic recovery because they do offer such diverse opportunities for workforce training that meets local and state needs."
Some higher education experts say the country is seeing a decade's worth of change in education in just one year as a result of the pandemic. Mayfield agrees with that. 
"A good example is pre-COVID, we had a face-to-face format for workforce training," she said. "We had to react quickly when everything shut down and we were faced with challenges that now require social distancing and other measures. As a result, we have the online workforce college. That is a consortium of all 15 community colleges. It is still skill-based training that culminates in certifications, and it is all available online. These training modules were developed by companies nationwide."
Mayfield said sometimes when life throws obstacles in your direction, those are blessings in disguise or they can become opportunities, if you let them. With the online workforce college, they can continue offering an opportunity for reskilling to help someone enter a better-paying career while gaining a renewed sense of purpose.
"And the state is going to benefit because when we position people for high-paying careers and when they are employed in those careers, not only do those individuals benefit, but the state benefits in terms of revenue," Mayfield said. 
Some people, including parents, don't have a lot of time to get the training needed. They can't wait one or two years. Companies can't wait a year or two to get employees with the skills needed. 
"Short-term training is something that has really grown," Mayfield said. "It is important because companies are relying on the people community colleges are producing, and it has to happen very quickly to meet the increasing demand."
After Mayfield had her master's degree, she was still making only $22,000 per year as a teacher. 
  "If I had known about career technical education way back then, I may have been a plumber, an electrician, a machinist, a lineman or something else," she said.  
In terms of short-term training, some of the most popular courses are for heavy equipment operators, welders, diesel mechanics, pipe fitters, electricians, health care workers, advanced manufacturing workers and information technology specialists. 
"We are seeing a shift to virtual reality and virtual simulated development," she said. "You need coders and people to develop those simulated environments." 
Dr. Jay Allen, president of Itawamba Community College and president of the Mississippi Association of Community Colleges State Workforce Education Committee, said that during 2019, community colleges in the state trained more than 96,000 workers in 875 industries. ICC provided workforce training, many leading to credentials, for 11,104 people totaling 134,236 training contact hours.  
"Mississippi Community Colleges are an instrumental part of workforce training," Allen said. "We are not experts in everything, but we have the ability to bring in experts. Industrial maintenance tech is something we are really known for at ICC including providing training for workers at Toyota Blue Springs and its suppliers to assist in keeping those factories running."
Allen said industrial maintenance requires not just knowing how to use wrenches and other tools, but also how to operate programmable logic controllers.
"We have to teach skills for robotics and automated engineering programs in order to provide skilled labor needed now and for the future," Allen said. 
All 15 community colleges play a similar role in their community, and Allen said they have a huge impact. For example, Mississippi Gulf Coast Community College helps provide training for specialties like welding needed at the state's largest private employer, Ingalls Shipbuilding in Pascagoula.
"Each part of the state serves the employers in their area," Allen said. "Our goal is to get better at what we are doing every day. We frequently tour manufacturing sites to see what they are doing and how we can help. We need to find out what is changing that we need to be prepared for two years down the road. That is why we added robotics and automated engineering programs, seeing that the need out there is great."