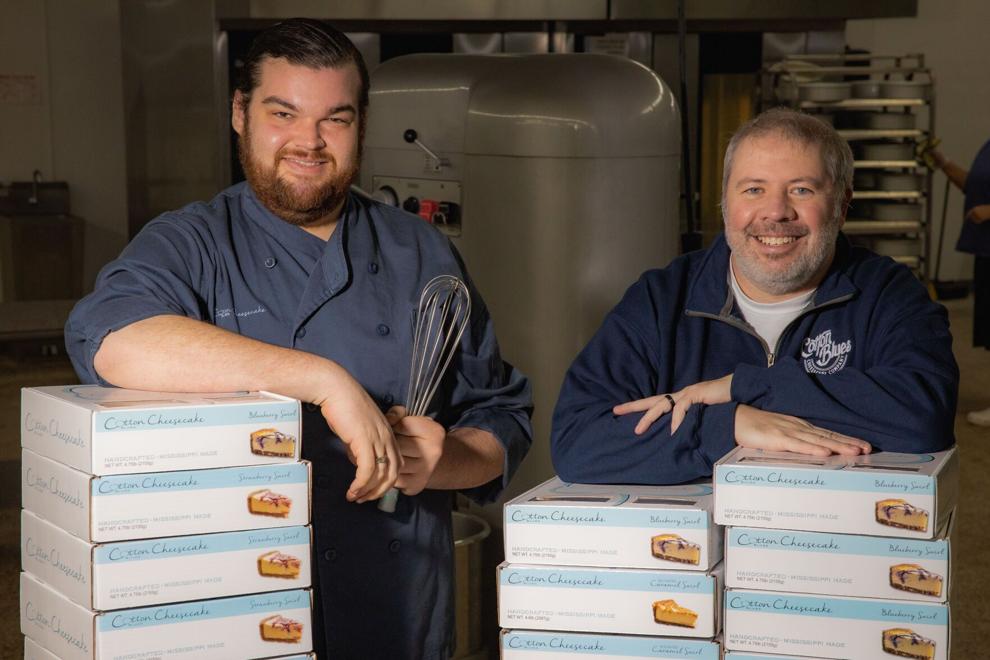 Cheesecakes made by Cotton Blues are advertised as "Mississippi Made, New York Approved."
And they've got the reviews to prove it.
First a little about the creator of this dessert.
Shaun Davis finished high school in Hattiesburg and went straight to Le Cordon Bleu College of Culinary Arts in Las Vegas
He was there to learn to be a chef, but he had brought something with him: an idea of making the perfect cheesecake.
Davis had become fascinated with the dessert since he started watching reruns of Julia Child's old television shows.
His instructor thought of it as a hindrance, which might prevent him from gaining his diploma.
He had come up with a recipe for his own cheesecake by age 15.
And he's been perfecting ever since.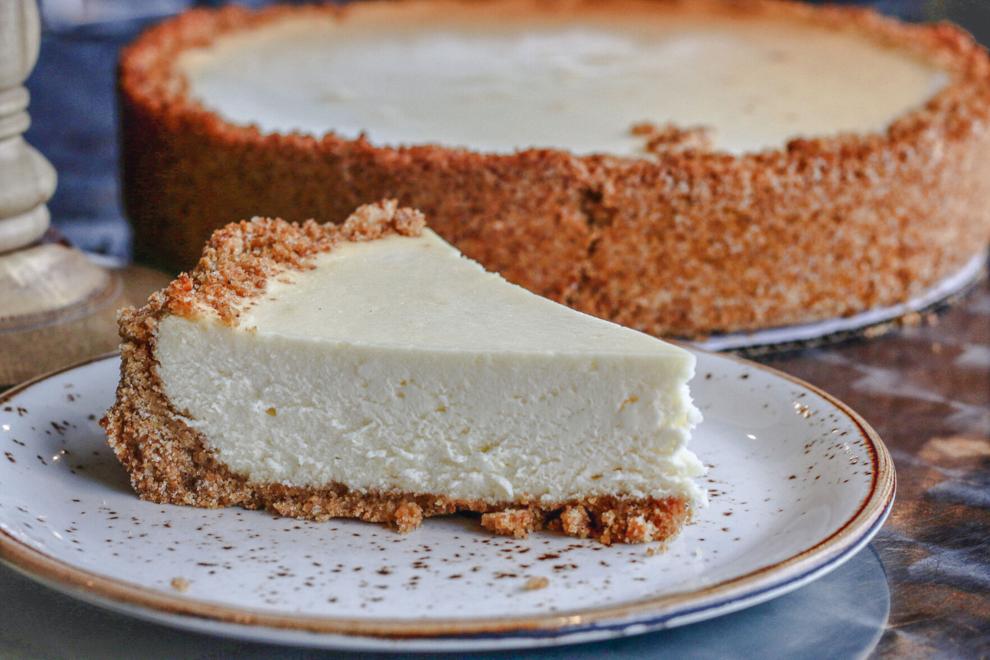 He got the diploma and headed back to Hattiesburg to reunite with his friend Chris Ortego.
Ortego had opened Cotton Blues Restaurant, which, as the name suggests, is all about Southern food.
But he made room for Davis to produce his "New York style" cheesecakes, as it was phrased on the menu.
Eventually, Davis and his labor of love outgrew the space.
Ortego and Davis decided they needed a lot more room.
So they opened a 15,0000-square-foot facility in Waynesboro at a vacant Ramey's Marketplace.
It helped that Brad Ramey of the Marketplace Ramey's had become a major investor.
The facility finally opened in June of 2020 and features ovens that can cook up to 120 cheesecakes at a time.
Big numbers, but close attention to each cheesecake, says Davis.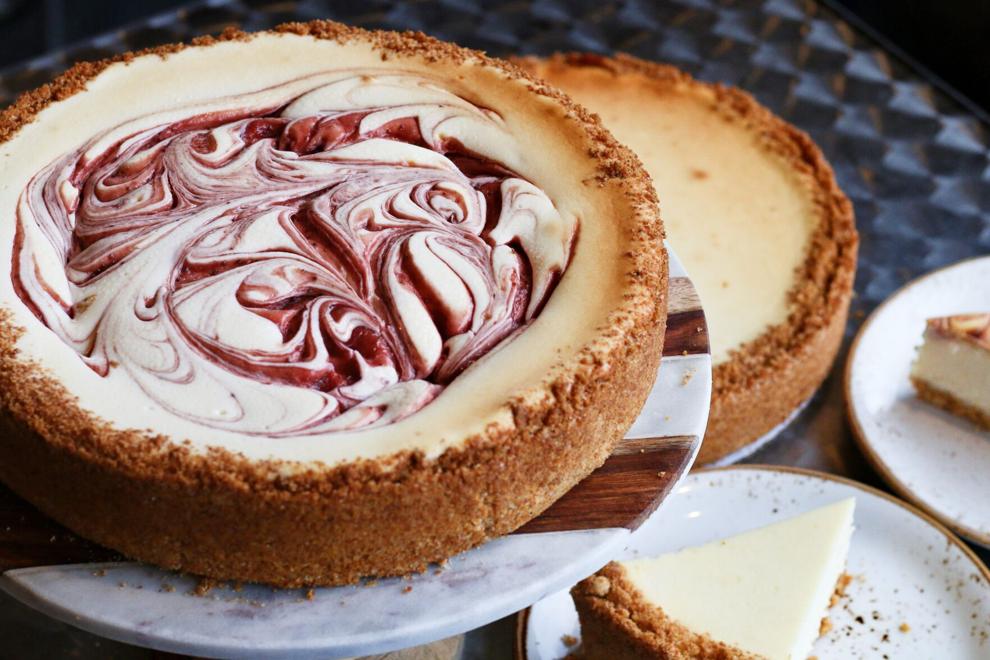 There are seven ingredients: Philadelphia cream cheese, Daisy sour cream, Keebler graham crumbs, sugar, fresh whole eggs, butter, and pure vanilla extract.
Tyler Schroeber wrote in Brooklyn-based Spy magazine a love letter to the cheesecake.
I don't really know how to say this because we've only known each other for a short period of time, but I think I'm in love with you. No, I have to be honest: I am in love with you."
The daily output averages 600, Davis said.
And they are available at about 300 stores, including Krogers in Mississippi, Ramey's in Mississippi and Alabama, Corner Markets, Rouses along the Magnolia State coast and especially in New Orleans along with restaurants.
But you won't find them in Cotton Blues Restaurant. It closed at the end of December.
Ortego said it was just that the cheesecakes had gotten so big "and they needed the attention."
"I feel that we're really on the cusp of a breakthrough," Ortego said.
That will put them up the big boys in the cheesecake business – Junior's, of Chicago, and Eli's, of Brooklyn, according to Ortego.
Ortego unabashedly says that he'd put Cotton Blues against both of them in a blind taste test.
No contest. Nine of 10 for the Southern upstart, says Ortego.
Cotton Blues is already using Goldbelly to ship its product, same as its northern competitors.
A four-pound Cotton Blues will come to you for $65.
The suggested retail price for one in a grocery is about $30, though they go for about $40 in News Orleans, Ortego said.
Growth is watchword for now, he said.
Then, possibly, diversity, he said.
There are four flavors: the original, sea-salted caramel – the favorite – along with blueberry and strawberry.
But the sweet potato will roll out during the holiday season, the men say.
It's hard to imagine, but some day imitators may be offering "Southern style" cheesecakes.
Stranger things are happening in today's world.
And who's going to protest that twist?