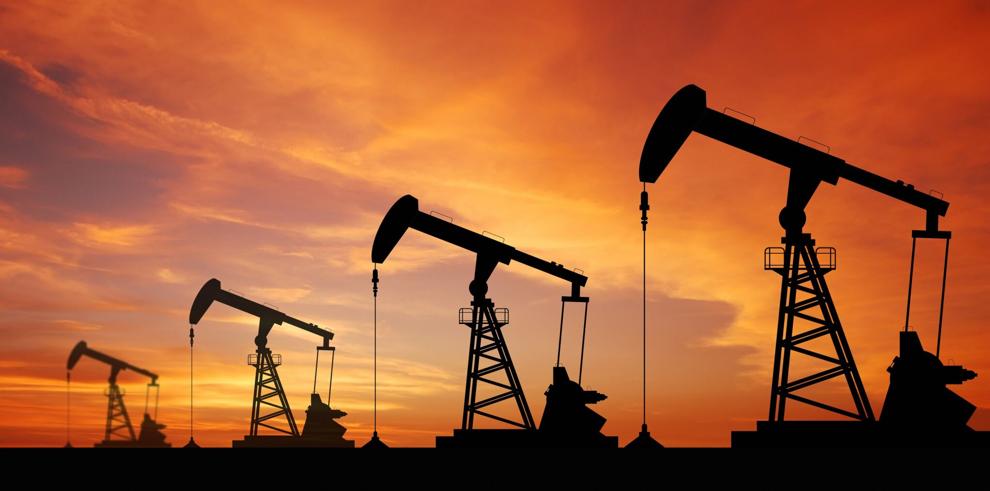 With demand for oil and gas down about 25 percent in the U.S. earlier this year due to the fallout from the coronavirus disease-2019 (COVID-19), an industry that was already experiencing overproduction has suffered a significant downturn. 
Mississippi's production of crude oil has been hit hard by Covid-19, said Dr. Sondra Collins, senior economist for the Mississippi Institutions of Higher Learning.
"The most painful month was May 2020 when production was down almost 50 percent compared to May 2019," Collins said. "Overall, when we compare fiscal year 2019 to fiscal year 2020, Mississippi's crude oil production was down about 8 percent.  This is based on data from the U.S. Entergy and Information Administration."
However, Collins said decreased production is only half the story. Prices have decreased as well.  
"Crude oil price was on average approximately $58 per barrel in fiscal year 2019," she said. "That number dropped to approximately $45 in fiscal year 2020.  Taking both the decrease in price and decrease in quantity into consideration, our model suggests that Mississippi's revenues will decrease by about $22 million in fiscal year 2020 and $33 million in fiscal year 2021. This assumes that there are no additional interruptions to the industry. The model predicts a loss of $17 million, $9 million, $4 million and 0.9 million for fiscal years 2022, 2023, 2024, and 2025 respectively. The model predicts complete recovery for the industry by fiscal year 2026." 
Recently the record-breaking, destructive wildfires in Oregon and California burning more than a million acres have drawn attention to climate change. And sources of alternate energy continue to become more competitive with oil and gas. But Collins does not expect alternative energy sources to displace oil anytime soon.  
"The world's population is growing, as is the middle class in many developing countries," Collins said. "As the middle class grows, the country will use more energy. Crude oil and gasoline are not exceptions to this rule. While it's true that alternative measures are becoming more popular, most are still far more expensive and/or require large start-up costs."  
With both state and national economies hard hit by the economic declines linked to the pandemic, it is quite likely there won't be as much investment in alternative energy sources for a while, said Dr. Dallas Breen, executive director, Stennis Institute of Government. A higher priority might be economic stimuluses to help businesses and individuals.
Year-to-date severance taxes for oil are down 48.3 percent compared to a year earlier, and gas severance are down 40 percent, according to the Department of Revenue. With the state trying to economize, that has an impact. But Breen said that thus far, overall Mississippi tax revenues have been up during the pandemic. That is offsetting the impact of lower oil and gas severance tax collections.
"Income tax is up," Breen said. "Sales tax is up. We had the stimulus bill and additional unemployment assistance. What will happen as federal assistance decreases or sunsets? What does revenue look like for the next fiscal year? That is when the real effects should become apparent."
Local counties with significant severance tax revenues might be more impacted than the state overall. Breen said he expects that oil and gas employment have scaled back in Southwest Mississippi, especially in the shale play. 
"One can only assume in Mississippi we are feeling some of the similar types of impacts of other states, especially with fracking for shale oil and gas extraction," Breen said. "You are going to see some type of slowdown in employment and production itself. Demand has decreased somewhat during the pandemic. And we don't know what that will look like getting to the other side of this pandemic. For example, we are seeing adoption of more virtual meetings that don't necessarily keep convention and conference folks employed."
But while it saves on fuel to transport people to meetings and conventions, virtual meetings aren't ideal for many types of business. Breen said some business people are looking at holding smaller, in-person meetings with heightened awareness.
"In month seven of the pandemic, until we get into a situation where COVID is either controlled with a vaccine or we feel comfortable going out, we don't really know what the business environment will look like in the next two to three years," Breen said. "This won't reverse in the next six months. There will be a gradual return to operations. But the silver lining is that we have the opportunity to improve and adopt new ideas on how to deliver goods and services to people."