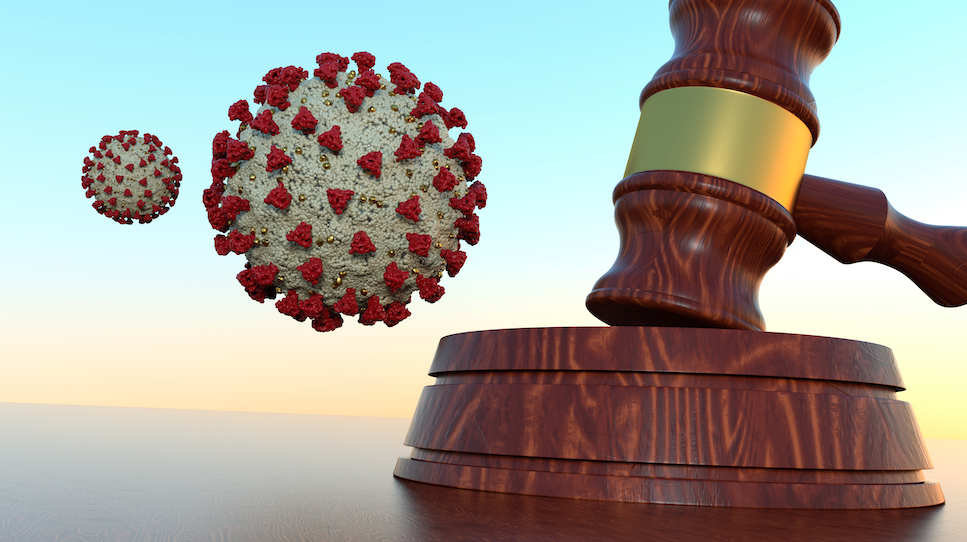 As the COVID pandemic continues, it keeps affecting all facets of life and business. Early on there were predictions by some in the legal profession that numerous law suits relating to the pandemic would be filed. Lawyers are beginning to see some evidence of that prediction coming true.
Sherry Vance Allen, chief marketing and communications officer with the Butler Snow law firm, says there have been many lawsuits filed. "The nature of the suits run the gamut since so many areas of our lives have been impacted by the pandemic, she said. "The following are a few examples:
We saw a lot of business interruption suits being filed early into the pandemic related to shutdowns.
Industries that charge recurring fees were particular targets of class action litigation seeking refunds, such as schools and universities, gyms, and ski resorts. In addition, there were many class action refund cases filed against cruise and airlines related to cancellations.
There were also quite a few suits filed challenging executive orders.
There were suits filed against nursing homes, hospitals, prisons and other businesses related to COVID-19 protocols. As one example, several meat processing companies have been sued in actions alleging that workers got sick and/or died from COVID-19 exposure while at work.
Employment-related suits due to requested workplace accommodations and alleged retaliatory discharge have also frequently been filed.
We have also seen fraud suits filed due to the sale of fake N95 masks and price gouging suits related to mask sales.
There have been many suits filed against businesses for past due rent."
Additionally, Allen says they are seeing suits being filed due to mask and vaccine mandates.
Others in the legal profession are aware of COVID suits being filed. "There were some suits filed early on against municipalities and the state but I don't know where those have gone and haven't heard any buzz about them," said Ashley W. Gunn with the Gulf Coast Office of Carter Wise law firm. "This may be a developing body of law but the situation is still so new and unprecedented and the pandemic is still ongoing that people who have suits may have to utilize any applicable statutes of limitation."
Adam Kilgore, general counsel with The Mississippi Bar, says the primary function of his office is handling ethics and attorney discipline matters. "While we certainly have a sense of what is happening in the legal profession, we do not tend to monitor cases and most of our information along these lines is word of mouth or within the context of a disciplinary complaint," he said. "The Bar has compiled all the court orders related to COVID that have been issued since the pandemic began. Those will show what steps our courts have been taking to fulfill their roles in government and society while also trying to balance the health and well-being of others."
 To date, the State Supreme Court has had no COVID related cases reach that level. "That doesn't mean there aren't any. I don't have a way of monitoring for subject matter," said Beverly Pettigrew Kraft, public information officer.