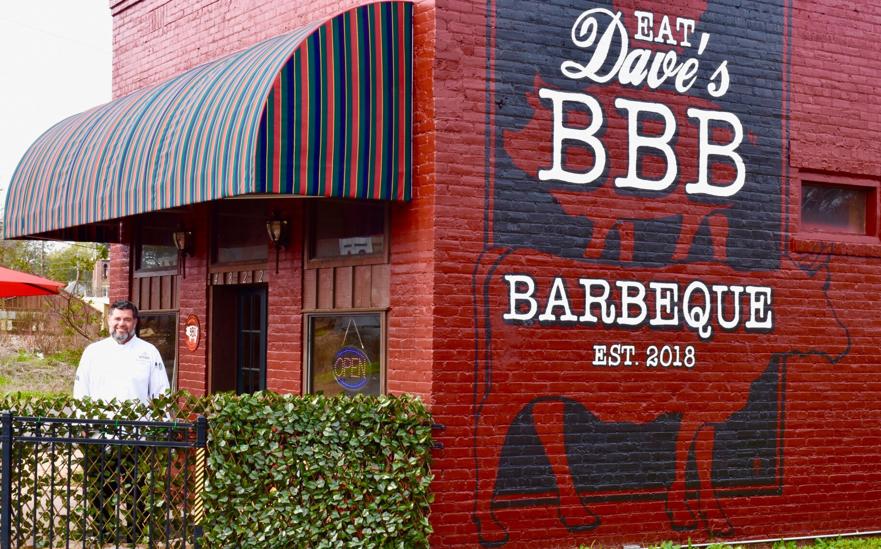 A butcher shop is not what is usually thought of as a business that energizes a community.
But that is the case since Dave Raines opened the Flora Butcher in the small rural town in rural Madison County four years ago.
Saturdays used to be desolate in the town, with little foot and vehicular traffic on its "main street," said Raines, who now feels bold enough to say there is tourism.
Chip Estes, owner of Flora Real Estate and Development, agrees.
Estes said that his 25-year plan for renaissance of the town has been energized "dramatically" by Raines' butcher shop.
"He created niche that did not exist for a product of that quality . . . anywhere . . . in Mississippi, that I'm aware of."
A variety of businesses have opened, including an architect's office, a gym, a juice and smoothie shop, hair salon, art gallery, a shop for teaching the playing of musical instruments, a pizza parlor and a dog groomer store.
The story of Raines' global culinary journey – including training in prestigious institutes and working with top New Orleans chefs such as Emril Lagasse and John Folse – eventually brought him to the town of 1,800, grabbed headlines and drew people to an unlikely site for high-grade meats.
Two years later, he opened Dave's Triple B on High Street in Jackson, parlaying the wagyu beef, a prized Japanese meat, raised on his father's ranch between Monroe, La., and Vicksburg, into a high-grade and moderately priced menu.
Despite an enthusiastic response by lunch customers, there was a rough ride because of the coronavirus pandemic, which forced a two-month shutdown, high property taxes and difficulty working with city government, according to Raines.
He closed the eatery (whose B's stood for the Butcher, the Baker and the Barbecue Maker) in September and reopened it in the former location of the Blue Rooster (the B's, at least for now, stand for Barbecue, Beer and Blues) on the main drag in Flora a month ago.
Customers in Jackson "were really appreciative when we came and really hated it when we left," Raines said.
Now with the proximity to the butcher shop and lower overhead – rent for the much smaller building is about one-fifth of what he had been paying in Jackson and the property tax rate is less than half of what it had been – he's off to a brisk start.
Despite the verbal emphasis on on pork barbecue, it is still home of wagyu.
"We're still very beefy," he said while sitting at one of the tables in the compact eatery (seating capacity 43, but with completion of the deck and patio, it'll be close to 120, he says.)
It drew 157 on a recent Friday night, "a lot of it to-go," he said.
The eatery is open for lunch from 10:30 a.m. till 2 p.m., Monday through Friday; 5 p.m. till 9 p.m. Thursday and Friday; plus 5 p.m. till 9 p.m. Thursday and Friday and 11 a.m. till 9 p.m. on Saturday. It is closed on Sunday.
Flora had been primarily known, if at all, as that little town at the intersection of highways 22 and 49, the home of the Petrified Forest.
Now it is also known as where you can get that funny-sounding Japanese beef (pronounced wag-you), pork barbecue, and more.