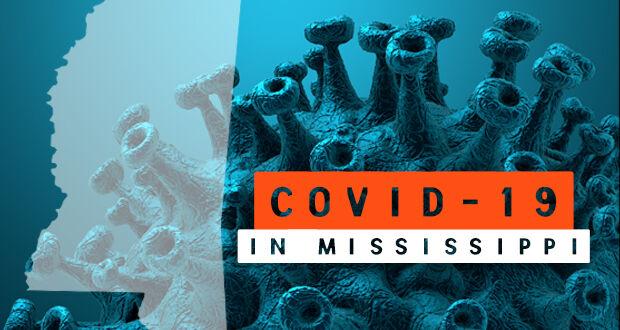 Mississippi is largely a rural state, and its rural hospitals have long served as not only major healthcare providers, but as some of the largest employers and purchasers of supplies in their communities. Rural hospitals also allow patients to be treated closer to home, which makes it easier to be visited by family, friends and clergy.
"I don't know what we would do without our rural hospitals," said Paul Gardner, vice president of the Rural Hospital Alliance that has 39 rural hospital members in the state. "When a small community loses its hospital, it leads to the community drying up, pretty much."
The current pandemic has added to the economic and staffing challenges of rural hospitals. The hospitals and their associated clinics are seeing less business as some patients avoid the hospital out of fear of catching the virus that causes COVID-19. 
"The pandemic itself has had tremendous impact on the facilities by reducing the volume of business," Gardner said. "The hospitals are just trying to weather this thing and survive. The fear of COVID definitely has a negative impact on the financials causing tremendous financial strain. The tragedy of all that is that many of these people have a lot of serious health issues such as cancer, diabetes, high blood pressure and heart problems."
Most of the rural hospitals in Mississippi were already under financial strain prior to the pandemic. Gardner said that number has now probably increased 30 percent because of the pandemic. A big challenge is continuing to pay doctors, nurses and other healthcare workers with patient volumes down significantly. 
"They are trying to maintain staff or they will go somewhere else," Gardner said. "The Payroll Protection Program has helped some of the hospitals. Some took advantage of that. Some did not."
Few rural hospitals have intensive care unit beds to take care of seriously ill COVID-19 patients. But some recovering COVID-19 patients are being cared for in swing bed units in rural hospitals rather than putting them in a nursing home. That helps prevent COVID-19 patients being sent to nursing homes to recover. Nursing homes are very vulnerable to COVID-19 infections sweeping through the facility since most residents are at high risk for complications due to their age and underlying health conditions.
Hospitals are often the second larger employer in rural counties after public schools. And rural hospitals are also vital for economic development.
"Nobody is going to bring a business into an area where there is not some kind of healthcare availability," Gardner said. "The counties need at least an emergency room. I've heard horror stories of people dying because of lack of access to an emergency room. Rural emergency rooms save lives every day either administering drugs to stop a stroke, stopping a major bleed in an accident, or other life-saving measures."
Some rural hospitals have found success by aligning with a larger healthcare system. But some are isolated to the point that the large systems don't really want to take them on. 
"A lot of hospitals don't have that option," Gardner said. "Also, most hospitals want to protect their market area. Even for a rural hospital, it might be in its best interest to keep its own markets."
Keeping adequate staff is a challenge for both large and small hospitals. One of the state's larger hospitals was advertising for 100 RNs before the pandemic. 
"That is an urban area," Gardner said. "You can just imagine what would happen in a rural setting." 
 Being a nurse even before the pandemic was challenging with 12-hour shifts, keeping up with extra electronic charting need because of COVID-19, and filling in when there are shortages.
"Now nurses at bigger hospitals have to gown up, don personal protection equipment, and be concerned that they could catch a virus that could kill their loved ones," Gardner said. "A lot of nurses are getting out of hospital work. It has definitely put more stress on that situation and we already had a tremendous shortage." 
Gardner said he can't say enough good things about healthcare workers who have elected to stay in the trenches and take care of patients.
"The ones who are staying, my hats are off to them," he said. "I'm not sure I would stay if I were in that situation. They have a very stressful job. A lot of times patients and their family complain, and there is a lot of stress. It is a thankless position, very difficult. Only special people can survive under those situations."
When someone on staff contracts COVID-19, that puts stress of what was likely already a skeleton crew. Gardner said when a healthcare worker has to be out for ten days to quarantine or recover from COVID, it puts makes the situation more difficult from every angle. 
Timothy H. Moore, president/CEO, Mississippi Hospital Association, said all hospitals in the state--not just rural hospitals--were already short staffed prior to COVID-19, and COVID has exacerbated those problems. 
"Rural hospitals, especially, struggle to offer the financial incentives that larger urban hospitals can offer," Moore said. "Uncompensated care is an enormous burden for all hospitals, but especially our rural hospitals. Even for patients with coverage, the reimbursement rates of all payers in our state are low when compared to other states. This affects our hospitals' ability to attract and retain staff at all times - but especially during a pandemic​." 
Sicker, more complex patients are transferred to larger facilities. But as those hospitals fill up, there is nowhere for rural hospitals to send them, Moore said. 
Federal CARES funding for the pandemic was fairly specific regarding what monies could be used for, and general facility upgrades were not allowable. Facility improvements for treating COVID patients have been allowable and were undertaken in some facilities, he said. 
Moore said while there are still concerns about people avoiding the hospitals when they need care because of concerns about being exposed to the coronavirus, it is not as bad as back in April and May.
"Patients learned that putting off needed health care services was not best for their health in the long run," Moore said.