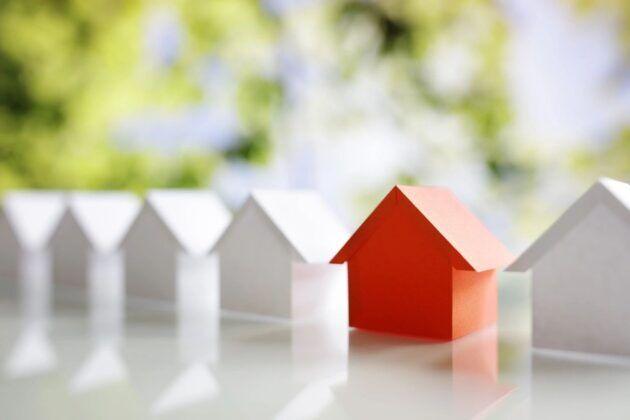 Did you watch "It's a Wonderful Life" this holiday season? If so, you saw Jimmy Stewart playing the role of George Bailey, manager of the Bailey Brothers Building and Loan, the local lender that was the source of mortgage loans. My, how mortgage lending has changed.
In 1946, the year the movie was filmed, the local savings and loan was the primary source of residential mortgages. Up until 1970, the model was that banks offered individual and business loans while "S&L's" offered home mortgages. In this highly-regulated financial world, savings and loans were allowed to pay one-half percent more in savings rates thanks to Regulation Q, which went into effect in 1966. However, they were not allowed to offer checking accounts. Over the years, the home mortgage industry has undergone a series of small progressive tremors to become what it is today.  
Nowadays, most parts of obtaining a mortgage can be done on-line. It's even easier for refinancing. Yours truly refinanced not long ago and never had to leave home. A representative even came to my house for me to sign the documents and for them to notarize my signature.
The evictions situation is a seismic shift in process. Where it will end is anybody's guess. Hardly a day goes by that there is not a news story about someone who has lost their job and has not paid rent in several months. These are complicated stories. For every tenant, there is a landlord. In most states, Mississippi included, a landlord-tenant act defines the rights and responsibilities of the parties. But in many cases, current executive orders and regulations at several levels prohibit evictions. And they can be confusing. Many tenants believe that they cannot be evicted, but that is not always the case. Local judges decide and rulings are inconsistent
Owners of residential rental properties are also in a dilemma. Most borrowed money to buy their properties. Many are individual investors, not giant real estate corporations.
According to the 2015 American Housing Survey, of the 48.5 million rental units in the U.S., 22.7 million are owned by mom-and-pop landlords. They have a payment to make as well. And then there is the lender. To foreclose or not to foreclose if payments are not received, that is the question. Most believe it is better to try to work with individual borrowers and tenants than to foreclose or evict, as the case may be.
The pandemic toll on small businesses has been profound. These businesses pay rent as well. One good source of data on this subject is the Alignable Rent Poll because it is so current. Its latest report shows the following: "Overall, 35% of small business owners reported that they couldn't make rent in December (up 3% from 32% in November). And for minority-owned businesses, the struggle is even more pronounced: nearly half (49%) report being unable to cover their rent in December. That figure jumped 5% from 44% in November.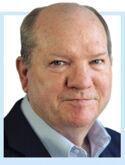 And for women-owned businesses, 35% couldn't make rent in November and now that percentage is up to 38% in December. These findings are based on the most recent Alignable Rent Poll conducted among 9,204 small business owners from 11/21-11/23/2020."
Another seismic shift is occurring in the use of commercial office space. It is occurring rapidly. Here's the latest on that subject:
More than 80% of company leaders surveyed by research and advisory firm Gartner said their organizations plan to permit employees to work remotely at least part of the time upon reopening from the COVID-19 pandemic, Gartner announced July 14.
The survey of 127 HR, legal and compliance, finance and real estate professionals also found that 47% of respondents said they intend to allow employees to work remotely on a full-time basis, while 43% would grant flex days and 42% would provide flex hours.
The majority of respondents said they were not worried about maintaining productivity under a "hybrid workforce" model, according to Gartner, but nearly one-third (30%) were most concerned about maintaining corporate culture. Sixty-one percent of respondents said they had implemented more frequent check-ins between employees and managers.
In a recent FlexJobs survey, 65% of respondents report wanting to be full-time remote employees post-pandemic, and 31% want a hybrid remote work environment—that's 96% who desire some form of remote work. On the other hand, Netflix founder and CEO Reed Hastings says there is "no positives" from working at home.
What's more, 27% of workers say that the ability to work from home is so important to them that they are willing to take a 10% to 20% pay cut to work remotely. And, 81% say they would be more loyal to their employer if they had flexible work options.
It isn't all bad news. Companies, such as Amazon, are causing increased demand for warehouse and distribution space.
Like most everything else in business, the real estate world continually evolves. It will be fascinating to observe the next seismic shifts.
» PHIL HARDWICK is a regular Mississippi Business Journal columnist. His email address is phil@philhardwick.com.