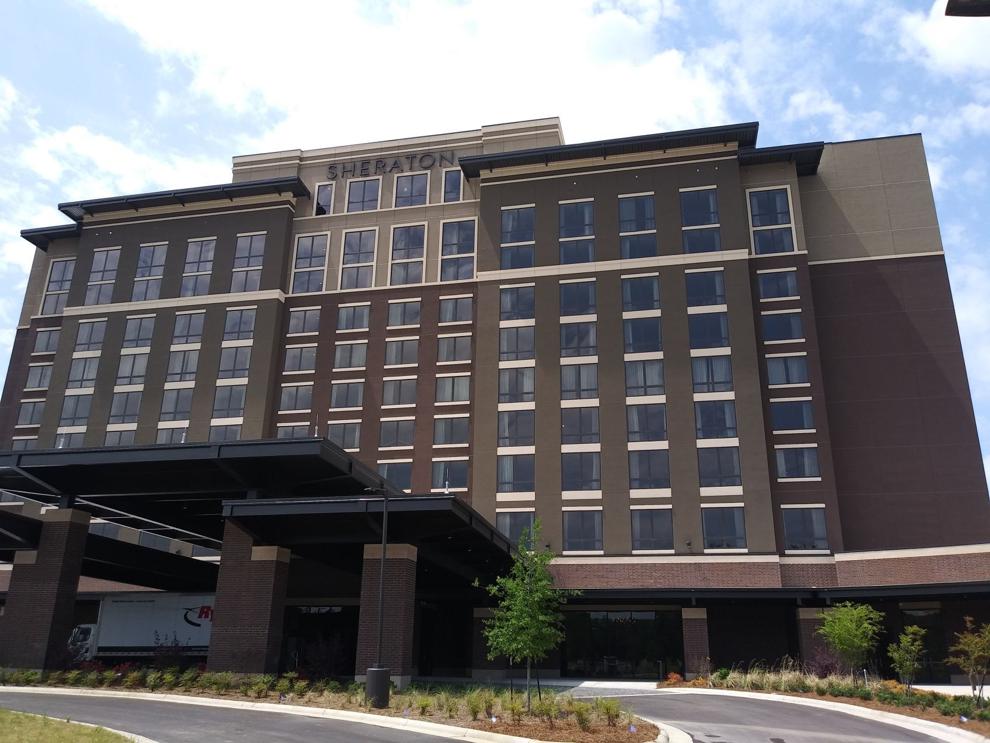 Mississippi Army National Guard soldiers will become the first overnight guests to showcase this week's opening of the Sheraton Flowood Refuge Hotel and Conference Center.
Employees at the impressive 10-story Sheraton property are accelerating the pace to welcome the National Guard in time for Thursday's soft opening. Besides trumpeting the arrival of about 900 National Guard men and women at a convention beginning May 13, officials are booking other big events in future months. Ribbon-cutting ceremonies at the 200-room structure, part of the Marriott Hotels family, are set for Friday May 28.
"It is a dream come true,'' Flowood Mayor Gary Rhoads said while leading a tour of the property Tuesday with city attorney Rusty Fortenberry. "This will bring people to Rankin County.''
With a price tag of about $55 million, the upscale hotel is equipped with major selling points for travelers to make it a destination point.  The 34th annual Mississippi Wildlife Extravaganza from July 30-August 1 is among the activities lined up at the Flowood hotel.
With over 54,000 square feet of space, the property features a huge pool and lazy river, large conference meeting rooms, fitness areas, a salon, restaurants, plus a cooking school and five bars. Whether they're business folks at meetings or music fans spending the night after country star Brad Paisley performs in a July 22 Brandon Amphitheater concert, the hotel is a game-changer. "This is something Mississippi hasn't got,'' Rhoads said.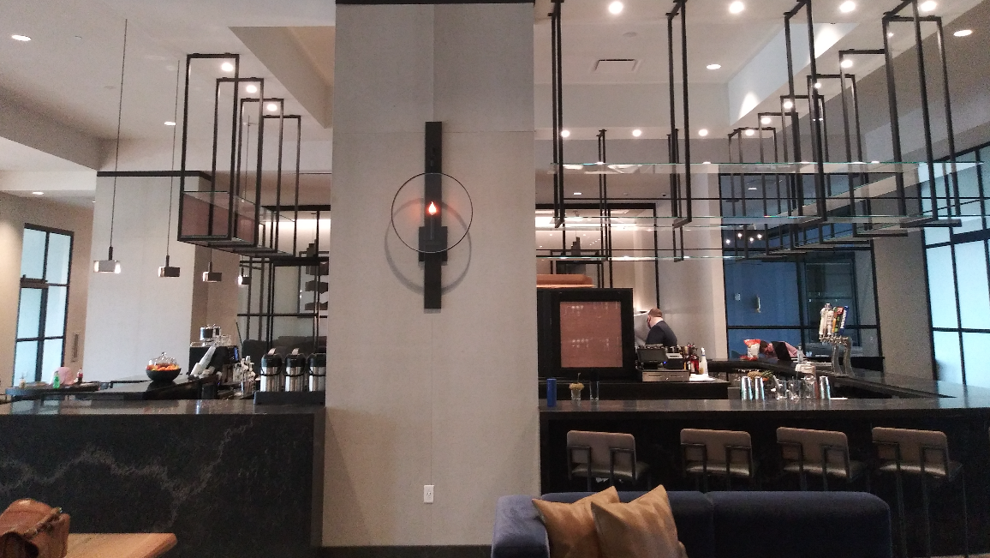 Providing office space for economic developers, a spa, steam rooms, a gift shop, rooms designed for business travelers, and giant screen TVs, the hotel features marble and granite in the structure. It took teams of leaders to make it happen. "Everybody had to buy in,'' the mayor said of the five-year project at 2200 Refuge Boulevard.
Growing up in Rankin County, not far from the hotel, the Flowood leader and Pearl High alumnus says the enterprise is a blessing in his hometown. The newly redesigned 18-hole Refuge Golf Course (following $3 million in improvements) is a fabulous leisure option for hotel visitors.
From Gov. Tate Reeves to Lt. Gov. Delbert Hosemann and Flowood Chamber of Commerce officials, many Mississippians embrace this hefty Magnolia State investment. What's not to like?
A gorgeous view from the 10th floor rooftop bar lets visitors watch fireworks shows following Mississippi Braves baseball games at Trustmark Park in Pearl. It's the best place to see airplanes taking off at the Jackson-Wiley Medgar Evers International Airport. Want a spectacular view of the Mississippi Capitol or downtown Jackson? It's there, too.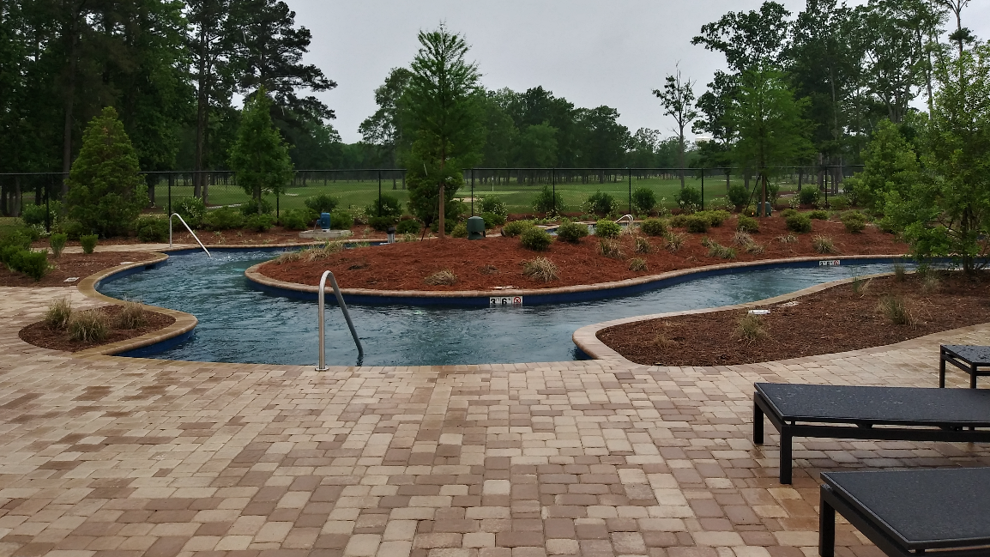 With the COVID-19 pandemic winding down, USA businesses opening up and the nation experiencing a steady uptick in travel, Rhoads believes the hotel's opening comes at a terrific time. Adding to officials' enthusiasm, Southwest Airlines returns to the Jackson airport June 6.
Tom Troxler, executive director of Rankin First Economic Development in Brandon, believes the region will enjoy significant financial gains. "The economic impact to Flowood, Rankin County and the entire metro area will be substantial.''
Having the Jackson airport and I-20 so close makes the hotel "a perfect location for work and leisure travelers,'' Troxler said. "This new exposure to our area coupled with the dollars they spend will create jobs and enhance existing businesses. It's a true win-win for all of us.''
The Central Mississippi hotel's owner, Joe Jaeger, a New Orleans developer, is a hospitality industry leader. He's the biggest single hotel owner in New Orleans. Several of his boutique hotels are of historic significance in the French Quarter. As of January 2020, his 19 hotels stretched from a property in Kenner, near the Louis Armstrong International Airport, to recent additions, including the Dunleith mansion in Natchez. Today, the Dunleith Historic Inn is a bed and breakfast along Homochitto Street.
Rhoads salutes Joe Jaeger for showing a big heart for his community. He donated to the Louisiana Children's Museum in New Orleans and other charitable causes.