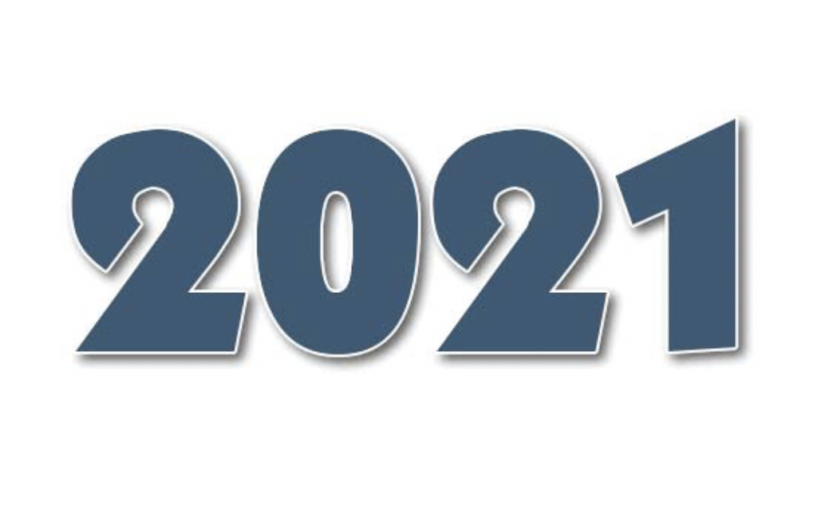 Paint me a picture of hope!
Despite the crazy year, insane pandemic and economic challenges in 2020, there is light on the horizon – and Pantone's two Color of the Year picks for 2021 are here to remind us of the opportunity a new year brings.  
Ultimate Gray and Illuminating, a cheery butter yellow, were selected as "two independent colors that come together to create an aspirational color pairing, conjoining deeper feelings of thoughtfulness with the optimistic promise of a sunshine filled day," Pantone announced. 
After an unpredictable, unprecedented year, Ultimate Gray symbolizes a quiet reassurance and resilience, while Illuminating reflects sunshine and optimism about a better tomorrow. 
 "The selection of two independent colors highlight how different elements come together to express a message of strength and hopefulness that is both enduring and uplifting, conveying the idea that it's not about one color or one person, it's about more than one," said Leatrice Eiseman, executive director of the Pantone Color Institute, in a news release. 
"Practical and rock solid but at the same time warming and optimistic, this is a color combination that gives us resilience and hope. We need to feel encouraged and uplifted; this is essential to the human spirit."
Since 2000, Pantone's team of color experts have analyzed color trends and influences from entertainment, art, fashion, design, travels and other lifestyle inspirations to arrive at a color – or in this year's case, two – that highlights top global trends. 
Pantone's 2020 pick, Classic Blue, was meant to represent stability, constancy and connection. Recent years' winners include Living Coral, Ultra Violet and Greenery. The last time Pantone chose two colors in one year was 2016, with Rose Quartz and Serenity, a calming periwinkle.
This year, Pantone partnered with immersive digital art space Artechouse in New York City to submerge guests into the Color of the Year through a Classic Blue-themed interactive exhibit. They plan to do so again next year with a "unique augmented reality experience" inspired by Ultimate Gray and Illuminating.
Trends Driving Social Media in the COVID Era
The pandemic certainly threw us communicators a curve ball and our world shifted to crisis management and reputation management as the leading horses in the PR race.
The COVID economy brought waves of layoffs and budget cuts, making it increasingly likely PR pros also pivoted to using social media to build brands in challenging times. 
As communicators take stock of their existing social media toolkit and prepare for first quarter plans for 2021, let's reflect on the top trends driving social media.
The PRNEWS editorial team – and the PR community at large – have identified five social media developments that will drive strategy in 2021 and beyond.
TikTok Brings Back Organic Content
Remember the "death of organic"? The dark ages for those without a paid social media budget may be over, said Patrick Pho, senior content producer and production manager at Volkswagen. "What makes TikTok the social media platform of 2020 isn't just the escape it provided everyone. It is also about the algorithm (love it or hate it) that gives anyone the opportunity to become 'TikTok Famous.' 
In 2020, anyone – no matter their follower count – could riff off a meme, tell a story, or do a little dance, and it as long as it was entertaining enough it would reach more and more people." That's the difference that makes TikTok stand out in a world where organic reach is all but dead-on legacy platforms. The content that goes viral on TikTok isn't all that different from what worked back in the early days of social media, Pho adds, "but now you don't need a media buy in order to reach hundreds, maybe even thousands of people." And, TikTok is on its way to television after sealing a deal with Samsung, potentially challenging the dominance of streaming platforms like Netflix, Hulu and Disney+. 
Big Social Media Players Aren't Dead Yet
Even as TikTok continues to sweep the globe, it is far too soon to dismiss monoliths like Facebook and Twitter, Pho told PRNEWS. He notes that both platforms have "flexed their muscles" in response to TikTok's social media darling status. "The legacy platforms know how to compete with new upstarts," Pho argues, pointing to the tradition of copycat moves from Facebook (Stories, Reels) and Twitter (Fleets). Still, Pho notes, brand boycotts of Facebook and increased scrutiny over the 2020 election cycle indicate cracks in the armor of the elder platforms. Pho also hints that legacy social platforms' regulatory woes are far from over: "A new administration will certainly make things interesting and keep the spotlight on Facebook and Twitter alongside TikTok."
The Year of Remote Connection
Locked indoors for nine months as the virus has continued to rage, consumers have yearned for meaningful contact with friends and family. "2020 was the year we were all sent home and not allowed to come out," summarizes Justin Buchbinder, director of social media at Finn Partners. In response, he said "social networks jumped into action and provided us with new opportunities and upgrades that allowed us to connect digitally." Buchbinder points to Instagram and Facebook's live video updates, which have included:
Re-introducing joint Facebook Live videos and the ability to share Messenger Groups to Facebook Live
New Instagram Live stickers
Beta tests allowing for more than two participants in an Instagram Live
In addition, says Buchbinder, Facebook, LinkedIn and other platforms offered ways to monetize events, "providing us with sorely needed functionality that will only continue to help us make the best of a bad situation in the year to come."
LinkedIn Live Expands the Corporate Communications Toolkit
Kelly Stone, senior director of global social media at CompTIA, told PRNEWS LinkedIn Live's growing feature set in 2020 has proved invaluable for her company. And, Stone says, LinkedIn Live showed promise, even before COVID-19 devastated the globe. "Getting in early on this, before the pandemic, gave us an edge in speaking directly to our audience," Stone shares. "We've since done nearly 100 live broadcasts and recordings using the software behind LinkedIn Live with phenomenal engagement and conversion rates to match." LinkedIn may not have made quite the splash that shiny new platform TikTok has but has quietly armed communicators with organic success and a high potential for conversions.
Short-form, Passive Content Grows in Popularity
2020 was the year of at-home crafts, and many consumers got hooked on feel-good, "passive" content. Forget emotionally-gripping TV or celebrity video – audiences have gone for a mood boost by watching DIY crafts from paint mixing to origami, play dough art to cake decorating. Content that can run in the background has proven soothing to the media-weary masses. Given the high engagement metrics, it's likely communicators will employ more crafty creators for branded video in 2021, seeking to entertain without selling.
The Spin Cycle is ready to put 2020 in the rear-view mirror – and press the pedal to the medal in 2021!
» TODD SMITH is co-founder, president and chief executive officer of Deane | Smith, a full-service branding, PR, marketing and advertising firm with offices in Jackson. The firm – based in Nashville, Tenn. – is also affiliated with Mad Genius. Contact him at todd@deanesmithpartners.com, follow him @spinsurgeon and like the ageny on Facebook at https://www.facebook.com/deanesmithpartners, and join us on LinkedIn http://www.linkedin.com/company/deane-smith-&-partners.