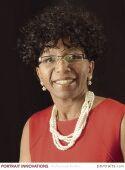 For the last 38 years, Women for Progress (womenforprogress.net), a non-profit, non-partisan community organization, has facilitated the success and upward mobility of minorities. Activities have ranged from promoting minority women taking higher paying jobs in non-traditional fields to a monthly Lunch & Learn program where an outstanding minority business woman is honored, candidates for political office are spotlighted and speakers inform participants on important community and state issues.
Willie Jones, president of Women for Progress of MS, Inc., said spotlighting a minority business once a month is followed up with a social media campaign to ask the community to support that business.
"We just recognized a young dentist who is the first African America orthodontist in Mississippi," Jones said. "Without that spotlight, many people wouldn't have known she exists. We reach a large part of our community by using social medial and email campaigns. Social media is extremely helpful. It is a great tool because we build up good support and share information with friends and associates."
Twice a year they sponsor a Women Business Network Business After Hours. This past year about 80 people attended the event that is also open to men.
"We hold Business After Hours at the Capital Club in Jackson," Jones said. "It will be held April 7 this year, and we will be inviting all of the minority business women who were honored in 2015. We get women's businesses to come together, network, share ideas, and develop relationships with each other to build a coalition. When we talk about business networking, it is also about empowering our families and having discussions about making sure we are looking at education — not just academic education, but making people understand the opportunities out there. We make sure across the board we are making our families whole and being a support for each other."
A big part of their efforts is working to create more economic opportunities for minority women. A lot of work for women like working in low-skill factory jobs no longer exists.
"Women should start thinking outside of the box," Jones said. "For example, women should look at opportunities to be truck drivers. You no longer have to leave the state and leave your families overnight to be a truck driver.  Those jobs pay good money. They don't pay $7 and $8 per hour minimum wage like fast food restaurants. And they have good benefits."
Jones is president & CEO of Dependable Source Corp. of MS, a staffing firm that hires commercial truck drivers. She said there is a huge shortage of truck drivers today.
"If I had 50 DOT certified drivers today, I could put them to work," Jones said. "Every driver who qualifies who comes through the door, we put them to work immediately. That is how big the need is across the board. Women make some of the best drivers. They are great with paperwork, and care about doing a precise job. Women are outstanding when it comes to those particular types of jobs."
Beyond trucking she recommends women look at opportunities to be plumbers, electricians, HVAC technicians and construction workers. Those jobs pay much better than many traditional women's jobs, and there are opportunities through the WIN Job Centers to get training.
"We are having conversations with Women in Construction on the Gulf Coast," Jones said. "They have had a history of getting women into non-traditional jobs like construction jobs that pay really well. When women create their own economic opportunities, it gives them the flexibility to spend more of their time with their family. They are able to control their schedules, and can be the mothers and wives they want to be without giving so much of their time for work. We need to look at real economic opportunity for women so they can control their own work destiny."
Another area of focus for Women for Progress is engaging women more in the political process.
"Women have to be at the table to have input," Jones said. "We cannot make that happen unless women are engaged in the political process. To help keep people informed, we have a Women for Progress radio program every Thursday from 5:30 to 7 p.m. on WMPR FM 90.1 where we invite community leaders and politicians to bring information to the public."
Those program can also be listened to online at www.wmpr901.com and additional recordings are available at www.womenforprogress.net. Subjects covered include education, legislation, poverty, crime, racism, religion, urban development and unemployment.
Dorothy Stewart, founder of Women for Progress, a retired school teacher and consultant in Jackson, is extremely proud of what has been accomplished in the past 38 years.
Is Women for Progress still needed in 2016?
"That is one of my concerns is the fact that it is still extremely needed in our communities," Stewart said. "I am disappointed we worked so hard to get voter rights, and now I see a greater need to fight voter apathy. It is a different kind of action needed. Some of the challenges are different and call for an organized effort from women who are willing to be a catalyst for change. We have definitely made an impact empowering women and changing the perceptions of African American women by getting them involved in political offices and getting them to pursue non-traditional occupations."
Women for Progress also sponsors the Project Aspire Youth Leadership Institute (YLI) Soaring Eagles, a program to inspire leadership in youth. Project Aspire YLI has expanded to support all levels of giftedness, creativeness and leadership of students.