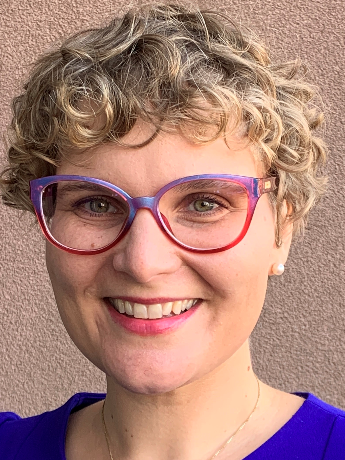 Esther Fischer, M.D., has joined Neurology Consultants of North Mississippi.
Neurologists are medical specialists who treat diseases of the brain and spinal cord, peripheral nerves and muscles including epilepsy, stroke, multiple sclerosis (MS), Parkinson's disease and more. Neurology Consultants of North Mississippi is part of North Mississippi Medical Center's Neuroscience Institute, which is located at Longtown Medical Park, 4381 S. Eason Blvd., Suite 301.
Dr. Fischer received a bachelor's degree in biology and an associate degree in Jewish studies from Yeshiva University, Stern College for Women in New York, New York, in May 2008. She earned her medical degree from St. George's School of Medicine in Grenada in 2013 and completed an internal medicine internship at St. Barnabas Medical Center in Livingston, New Jersey in 2014. In 2018 she completed residency training in adult neurology at Hackensack Meridian Health, JFK Medical Center in Edison, New Jersey. She completed a sleep medicine fellowship in 2019 at Hackensack Meridian Health, where she served as chief fellow.
Since 2019, Dr. Fischer has practiced neurology and neuropsychiatry in Sweden and Norway. She has a special interest in dementia syndromes and sleep disorders, especially sleep apnea, narcolepsy and rapid eye movement (REM) behavior disorder. In her off time, she enjoys spending time with her daughter, Tova, as well as nature walks, traveling and classical music.