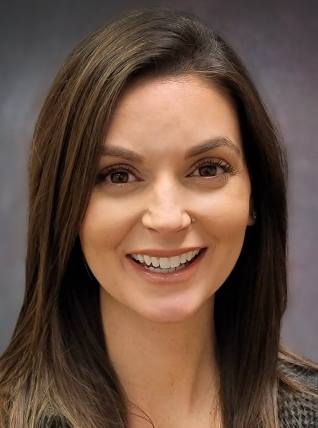 Breanne Ponder Gaubert, Assistant Director for Marketing & Communications at Forrest General Hospital, was recently named the 2020 Junior Professional of the Year by the Mississippi Hospital Association Society for Health Care Marketing & Public Relations. 
The award is given each year to an outstanding professional in the field of health care marketing and public relations. It is based on accomplishments and years of experience in the field, focusing on professionalism, creativity, contributions to the organizations and communities served, and a continued dedication to learning and furthering the field of marketing and public relations.
"Breanne is a true asset to this organization. She is a consummate professional and leader and rises to whatever challenges come her way, such as the pandemic. She is very deserving of the Junior Professional of the Year award," said Forrest Health Vice President Millie Swan. In 2020, Gaubert was also named to the Area Development Partnership's Leadership Pinebelt Class.