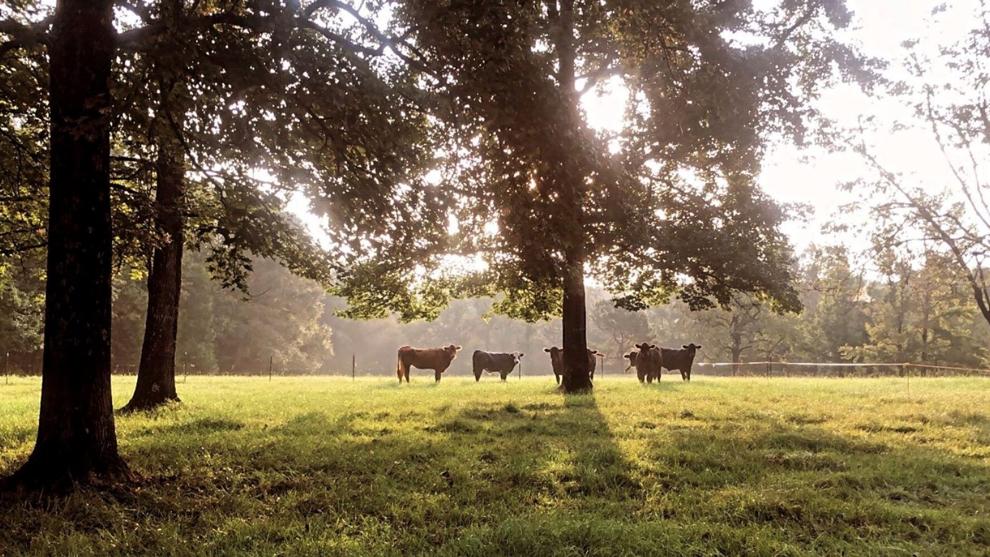 Rev. Johnny Wray of Cedar Bluff was inspired to begin grass-fed protein production as a result of his work as executive director of the humanitarian response fund for the Christian Church (Disciples of Christ). He did extensive travel abroad to help respond to natural disaster, hunger and refugee issues.
"A lot of our work was in small-scale agriculture allowing communities to be more self-sufficient in food production," Wray said. "That is where I was coming from professionally. I was very interested in food, concerned about what was in food, where it came from and who produced it. I traveled to countries in Central America and Africa and to Bosnia and North Korea where communities were struggling and often very poor."
He experienced something unexpected. After a couple of weeks eating healthy food produced without herbicides, pesticides or commercial fertilizer, he felt better. He realized people in the countries he visited were eating very close to the land. He and his wife, Deb, decided they wanted to do something similar in Mississippi.
"We were going to know where our beef and other food came from, and how it was produced," Wray said. "We were able to find people with similar interests. We knew someone who raised pastured pork and someone with a large organic farm in Starkville."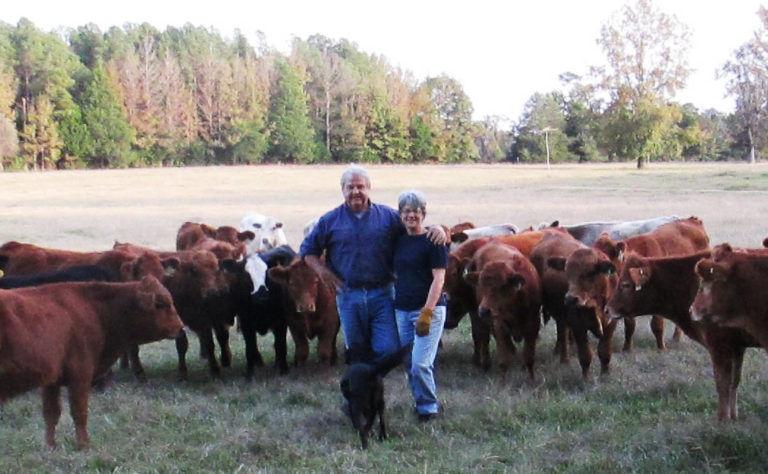 In 1980, they bought a small farm in western Clay County primarily as a getaway. Then they discovered writer Wendall Berry, a foremost advocate of healthier farming. Berry provided a philosophical underpinning for farming closer to nature. 
"I dislike the thought that some animal has been made miserable to feed me," Berry wrote. "If I am going to eat meat, I want it to be from an animal that has lived a pleasant, uncrowded life outdoors, on bountiful pasture, with good water nearby and trees for shade." 
Then they met Dr. Allen Williams, who consults around the world with grass-fed producers.
"Allen provided the practical part of it: regenerative agriculture," Wray said. "At the end of 2008, my wife and I made what some people would say was a crazy decision to give up good-paying jobs in Indianapolis and move to the farm and do food production that was sustainable and organic. We knew it wouldn't be the traditional way of farming. We decided that raising grass-fed beef would be particularly suited to us. We are now in our 12th year."
The first year they raised just one steer. The next year they raised three, and sold shares in the beef produced. Over the next several years, they geared up to doing 20-25 annually. Then the Covid crisis hit. People saw the rampant Covid infections in workers at big meatpacking plants, and shortages of meat in grocery stores.
"Covid uncovered issues about our broken food system," Wray said. "People were looking for alternatives. We did some advertising, and saw our numbers grow to 41 steers a year. Almost every day I get an inquiry about our prices and availability. Even before Covid, there was a growing local food culture in our region. Starkville and Oxford have a very strong local food culture that is evident not only in restaurants, but at farmer's markets. There are quite a few producers growing sustainably and organically."
The UN produced a recommendation people stop eating beef because cattle emit methane that contributes to climate change. But Wray said that study was based on industrially produced beef.
"Data has shown cattle grown on grass regeneratively actually mitigate the climate crisis," Wray said. "Cattle manure fertilizes the soil and creates plant growth that stores carbon. The Natural Resources Conservation Service has visited our farm several times and felt we were becoming at least carbon neutral based on the grazing techniques we were using."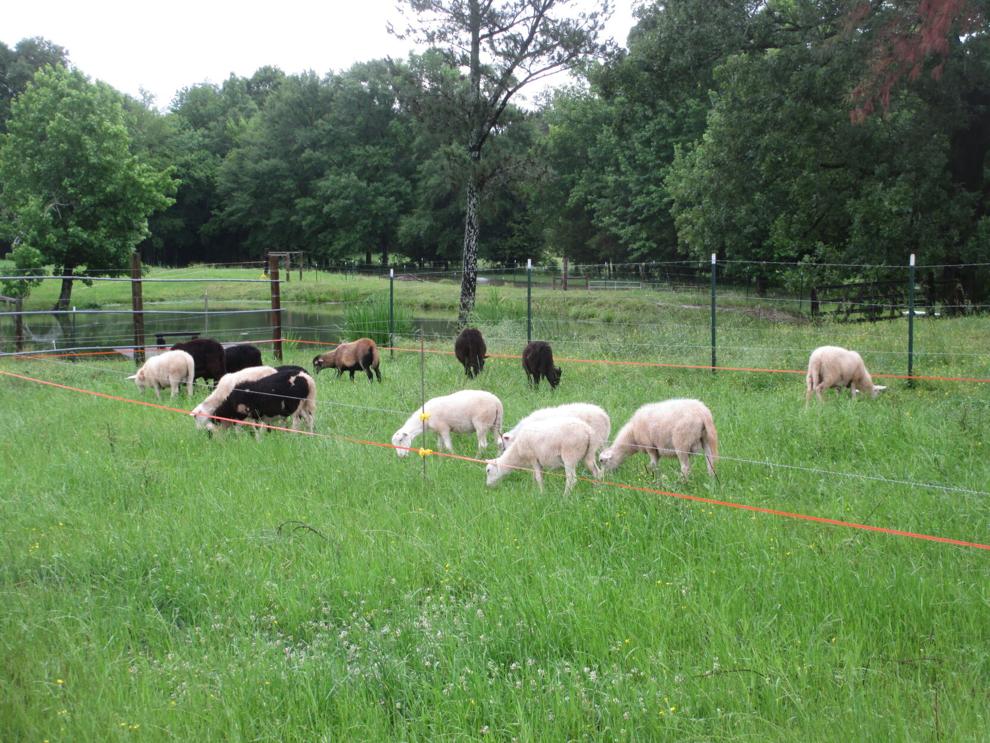 Currently the biggest issue for state grass-fed protein producers is the lack of local processors.
"We are very fortunate," Wray said. "We only have to go about 25 miles to our processor, which is custom exempt. That means we can only sell shares. We can't sell off the farm. Farmers who do retail have to go 100 to 120 miles to a processor. Because of what happened with Covid, those processors are backed up. You have to get on a waiting list and sometimes you are talking months before you can get an animal in."
Some consider grass-fed production elitist food that can only be afforded by people with high incomes. But Wray said they are merely going back to the way his grandparents farmed, and they were not elite.
"They were not landed gentry, just yeoman farmers." Wray said. "The roots of this go back generations.  A lot of what has happened to modern food production, including the use of pesticides, herbicides and fertilizers, came in after World War II. I know if you go to a restaurant or a grocery store, something organic tends to be more expensive. But if you look at what we do here and go to the farms we are connected with, I think it is a much better bargain, especially in buying shares. We have customers who say they actually find it more economical."
Marketing can be an issue. People need to be educated about what is in their food and how it affects their health and why supporting local farmers and local food is important to the community, animals, people and the planet. "That kind of ongoing education is an obstacle, but it is also an opportunity," Wray said.
The Wrays highly value their quality of life.
"Work should be pleasurable," he said. "We find a lot of pleasure in our work. Our customers value us and will send email or text messages with pictures of their roast or grilling hamburgers. I find that pleasure is missing in a lot of modern agriculture. I don't hear big producers talk about much pleasure and there are concerns about foreclosures and high suicide rates."
The Wrays also enjoy being hospitable. They have a guest lodging called the Grateful House where people come for rest, retreat and exposure to regenerative agriculture.
"Our farm is small farm, just 38 acres, and one of our goals is to develop a farm that can be an example to young farmers of how they can make a decent living and have a good life on a small farm," Wray said. "Allen has helped us develop a vision about how our farm can be pretty much self-supporting. We are essentially retired with some income. We are moving towards being self-sufficient."
The Wrays practice rotational grazing through most of the year moving their Angus/Charolais cross steers daily on pastures fertilized by the manure. No antibiotics or steroids are used, and a diverse variety of native grasses and forbs grow that are healthy fodder for the animals that can also improve the quality of the meat.
"Our customers tell us the herbs are a good addition to taste," Wray said.  
They also raise Katahdin sheep that do well in the warm and humid climate. Lambs are also frequently rotated on pasture.