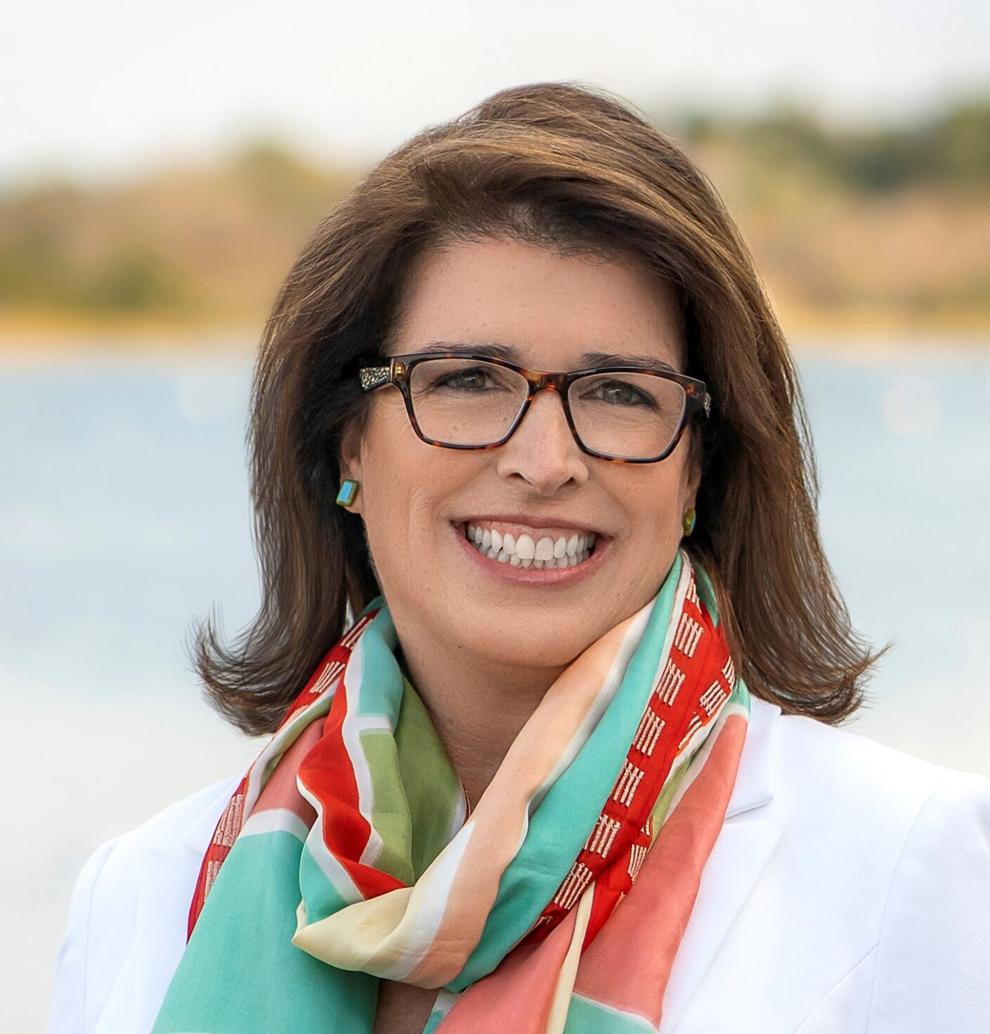 Though Laura Sullivan Ethridge grew up in New England, the new chief marketing officer for Gulfport-based bank Hancock Whitney says her newly adopted state of Mississippi isn't that much different than her native Massachusetts.
According to Ethridge, the two seemingly diverse populaces share a love for hunting and fishing, devotion to their sports teams and a devout sense of community.
"Massachusetts is not all Boston and Harvard (University)," she said. "Like Mississippi, there are so many rural areas and those small communities are extremely tight knit. My dad was a volunteer selectman (mayor) in our little town and I always grew up with a sense of community."
"And, we (Mississippi and Massachusetts) both have funny accents and humidity."
Ethridge's ideals were formed while enjoying an idyllic childhood in the tiny Massachusetts towns of Weston and Edgartown. Originally settled by whaling captains, Edgartown (pop. 3,700) is a popular tourist town on the island of Martha's Vineyard and boasts quaint inns, restaurants and shops, much like Mississippi Gulf Coast destinations Pass Christian and Ocean Springs.
The New Englander said she's adapted well to Mississippi, a place that feels like home to her.
"I love my weekend walks along the beach in Pass Christian ending at the Cat Island Coffeehouse to read a book or grab a coffee," Ethridge said.  
A veteran brand and marketing strategy executive, Ethridge joined Hancock Whitney in January and is responsible for leading the regional bank's marketing strategy and execution across Alabama, Florida, Louisiana, Mississippi and Texas. Before joining the bank, she was with Wells Fargo in San Francisco as the leader of strategic insights and marketing for commercial banking.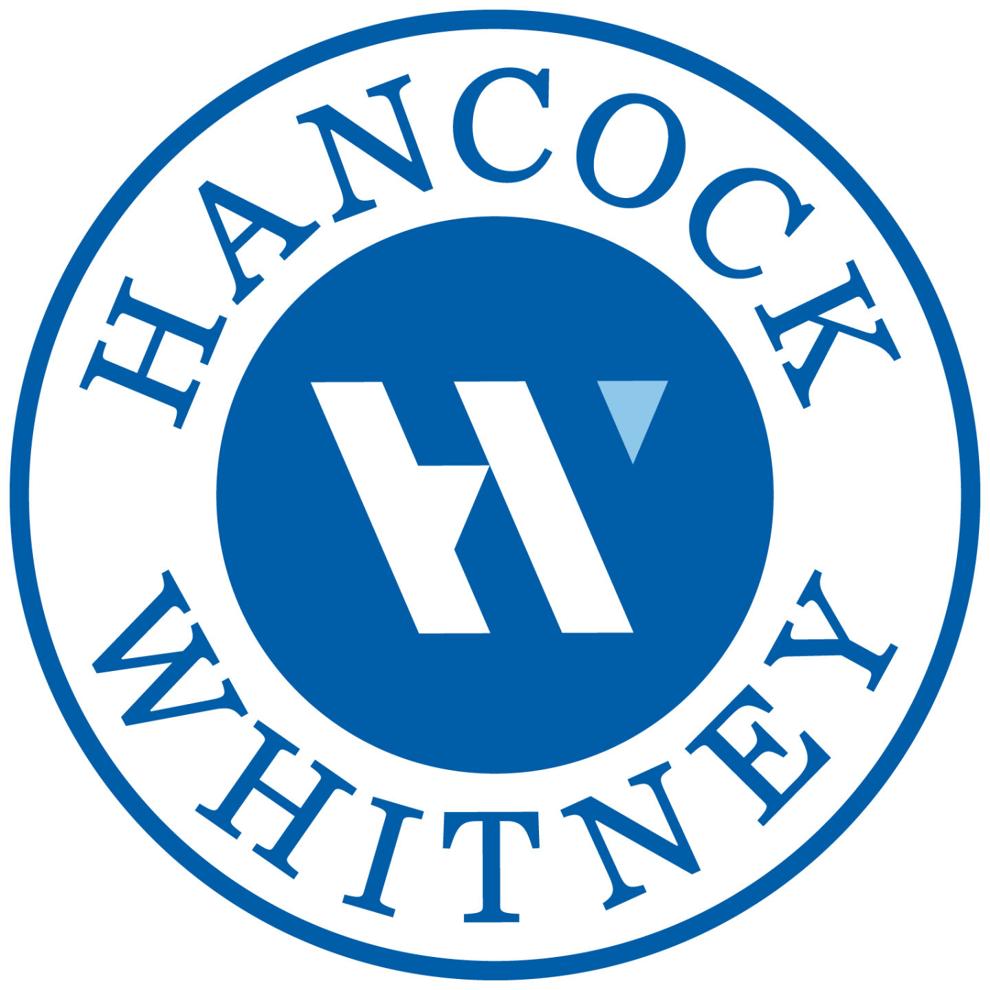 In her first 100-plus days at Hancock Whitney, Ethridge has hit the ground running.
"Right now, I am learning about our customers across our regional footprint, to understand what the customers think and the great history of our company," she said. "I am thrilled to join Hancock Whitney, a regional bank so committed to its communities, and to strong core values that align with my own."
In the coming months, Ethridge says her biggest challenge in planning marketing strategies for Hancock Whitney are the same ones facing all regional banks.
"The pace or change in the corporate environment and understanding that we are more than the logo or colors," she said. "We have to be nimble but also move at a faster place. Even in this age of technology, people crave human interaction. It's all about understanding the values of a place and how we connect with the customer."
Aside from her work with financial institutions, the Georgetown University graduate also served as a marketing strategy consultant for mega-brands such as Proctor and Gamble, Disney, Costco, Schiff Nutrition and Fitbit.
Ethridge says those popular brands share a common trait – customer centricity.
"All of them have structured thinking and routine, and a very intimate relationship with the customers that buy their products or use their services," she said. "Proctor and Gamble had a talented insight team. The Disney brand is known for its innovation and creativity.
"The companies were such great training grounds for me to observe and learn (about brand management)."
Following the completion of her MBA at Cornell University's Johnson Graduate School of Management, Ethridge's first job was with American Express, where she won the Chairman's Award for Innovation for the Entertainment Access Platform.
It was at Corporation for National Service where she met Melinda Baskin Hudson, a Greenville, Mississippi native who helped her understand brand management. Elizabeth Lindsey also served as one of Ethridge's role models.
"I leaned on both of those women and both served as my role models," she said. "Elizabeth helped me understand corporate sponsorships and branding, and how to negotiate a deal."
One of Ethridge's passions is developing public and private partnerships to strengthen local communities. She was part of the inaugural class of AmeriCorps, where she built a volunteer program at Women Entrepreneurs of Baltimore to help underserved women learn business skills on the path to becoming entrepreneurs.
"It was the most profound year I've ever had and a call to service," Ethridge said. "Actually, I moved from D.C. to Baltimore and we worked with people from all walks of life. It was phenomenal training and gave me such a sense of purpose."
In her spare time, Ethridge enjoys "authentic views", drives at sunset, beach time and listening to live music. The Mississippi Gulf Coast checks all the boxes for the marketing executive, whose husband Steve is a Vicksburg native.
Ethridge jokingly calls the marriage "the union of Mass-issippi", a humorous take on the couple's respective native states. 
"We've really enjoyed the move and coming home," Ethridge said. "I am eager to make a difference."