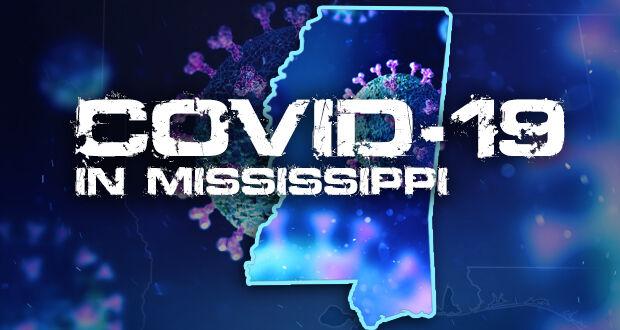 Mental healthcare practitioners will be needed to help people from the fallout from the pandemic for years to come. Some of those most impacted are the workers who faced the stress of being on the front lines of the epidemic caring for far more, far sicker patients than normal. They saw an abnormal number of deaths while also facing the personal peril of becoming ill with a highly contagious, unpredictable virus and the potential for bringing that illness home to vulnerable loved ones.
The University of Mississippi Medical Center (UMMC) has an Office of Well-being that supports its front-line caregivers and other hospital team members. 
"Psychological first aid training is conducted to increase the ability of front-line managers to recognize and facilitate coping among employees," said Sondra Redmont, MSW, LCSW, administrator of UMMC's Office of Well-being. "The office has distributed informational brochures and resource sheets on units to help employees self-identify and seek help."
Employees having concerns or stress related to an adverse patient care case are encouraged to contact UMMC's RISE (Resilience in Stressful Events) program for front-line "second victims." RISE provides peer resources to talk to their colleagues about fears, sadness or other concerns.
"Employee assistance programs are available for those needing direction to find ongoing or more intensive help, and who prefer outside providers," Redmont said. "Providers employed by UMMC receive fast-track scheduling for appointments in the Department of Psychiatry."
Shawn Rossi, spokesperson, Mississippi Hospital Association, said the American Hospital Association offers coping resources. AHA recognizes that as hospital and health system clinicians and staff continue to take on the COVID-19 pandemic, they are experiencing stress and anxiety at a new level. Two programs AHA has provided are the new Well-Being Playbook 2.0 and its companion, AHA Hospitals in Action: Supporting Care Teams, for ideas on how to reduce burnout and increase worker morale.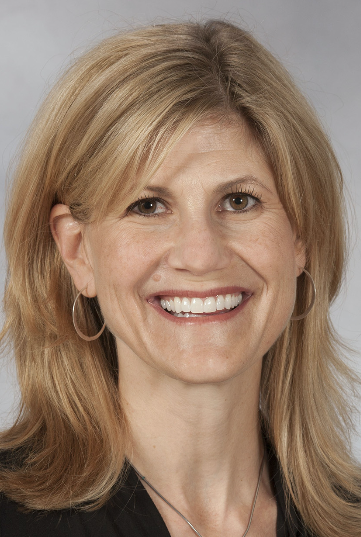 The Well-Being Playbook 2.0 states that while burnout is not new, COVID-19 has highlighted the challenges faced when administrative burden, sub-optimal communications systems, and unbalanced teams collide with an extended crisis. "In addition, the traumatic impact of COVID-19, in particular on care providers in hard hit areas, has amplified the need for support and efforts to improve wellness and well-being," the Playbook said. "To help support caregivers, it is important to create a non-stigmatized way for people to talk about how they are feeling. Staff likely feel more stressed than normal, but it is important for them to recognize that it is a normal response to trauma and identify resources that can help them."
Post-traumatic stress disorder (PTSD) may occur in individuals who have experienced or even just witnessed a traumatic event, said Kelly Shannon, communications specialist, Mississippi Department of Mental Health (DMH).
"Many people often think of PTSD as involving war or combat, but a traumatic event could be an accident, a personal attack or injury, or repeated exposure to upsetting events," Shannon said. "There can be no doubt that doctors, nurses, and other medical professionals have given their all over the past year to save their patients' lives. Unfortunately, it was not always possible to prevent the loss of lives. Ongoing exposure to that loss, coupled with the stress that many healthcare professionals have no doubt endured, could very well become traumatic events for some individuals."
PTSD may include intense feelings of anger, fear, or sadness, or it may result in someone feeling detached from the people and places around them, Shannon said. Every experience would be unique to the individual. 
 DMH is addressing some of the needs that have arisen from the pandemic – increased stress, fear, caregiving responsibilities, and more – through the Behind the Mask campaign, which is made available through grant funding from the Substance Abuse and Mental Health Services Administration (SAMHSA). 
"SAMHSA has made this funding available with a focus on several different approaches," Shannon said. "Of those was an emphasis on telehealth community-based services for mental health or substance use disorder services, or co-occurring (both mental health and substance use) disorder services. Another emphasis included the facilitation of medication-assisted treatment provided through telehealth services."
A third area of emphasis was to proactively provide mental health and alcohol and drug treatment services to those healthcare workers, including crisis hotline workers, who experienced trauma during the course of their work efforts in the pandemic.
"There are 15 providers offering services through this grant in the state, with each provider able to address someone's individual needs and experiences," Shannon said. "Even before the pandemic began, we strongly encouraged people to consider their mental health and their physical health as merely parts of one's own overall health and wellness. That message is just as important now, and healthcare providers should make sure they are remembering some of the same things they may tell their patients – we need to take care of ourselves, and that includes staying active and getting regular exercise, keeping up with our regular routines, and eating healthy foods and getting plenty of rest."
She said it is also important to avoid unhealthy coping, like excessive drinking. Be aware of signs of stress, like a decrease in our energy levels, an increase in irritability, or having trouble relaxing or sleeping. Most importantly, seek help when you feel like it is needed.
Any Mississippian–a healthcare provider or not–can find a provider near them by visiting www.behindthemaskms.com or by calling the DMH Helpline at 1-877-210-8513.
The statewide campaign will be customized at the local level for Community Mental Health Centers and DMH Certified Providers. As the world continues to experience the negative impacts of the COVID-19 pandemic, more individuals may find themselves experiencing increased stress. Fears about health, widespread changes to employment, unemployment, increased caregiving responsibilities, and home learning for school-age kids are among the top contributors to increased stress during the pandemic.
Shannon said this campaign is designed to encourage individuals facing mental health problems not to hide "behind the mask," but to seek help for their mental health problems, to understand that the pandemic has affected all kinds of people around the state, and to realize that these issues are common. 
"Mental health problems are much more common than many people realize, and the COVID-19 pandemic has unfortunately been harmful for so many Mississippians' mental health," said Wendy Bailey, deputy executive director for administrative services at DMH. "We reach out for help when we have physical health problems, and we should do the same for mental health problems. We hope this campaign encourages everyone to know resources are available. It may only take one call or one click on a computer screen to find the services you need."