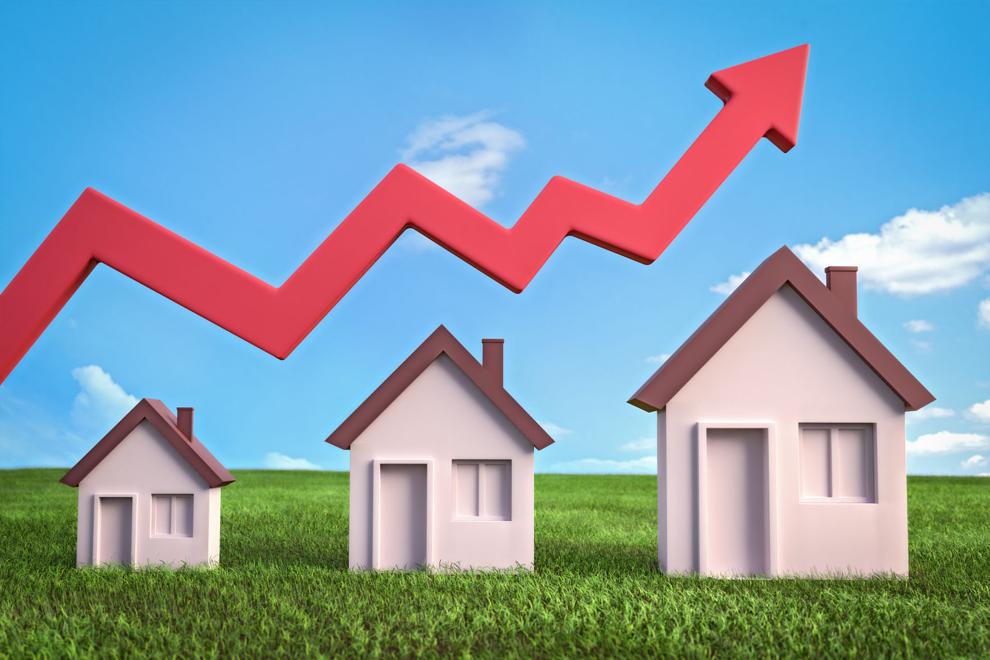 Home prices have been rising at a fast pace in 2021. That is true all over North America, not just in Mississippi. But with the country's lowest average per capita incomes, rising home prices can make it tough on Mississippi buyers, particularly younger people buying their first home.
"This is a seller's market," said Mississippi Association of Realtors President Dorothy S. Thompson. "It has impacted people all across the U.S. whether they are in the market for a $100,000 home or a $1 million home. We have a shortage and sellers are getting multiple offers on their homes. Commonly, homes aren't staying on the market more than one or two days."
But that doesn't mean people pursuing the American dream of owning their own home are out of luck. Thompson said there are a lot of programs out there to help first-time home buyers. She recommends that potential buyers first work on getting approved for a loan, which will help them understand what they might need to do to improve their credit rating and what help might be available.
Charlotte Banks-Flowers, vice president and community lending specialist at Trustmark, Jackson, agrees about the importance of getting pre-qualified for a loan.
"That way the home buyer has an idea of what they are eligible for before they start working with a real estate agent," Flowers said. "The first thing a real estate agent will ask for is that loan qualification letter so they will do a proper home search for them."
Flowers said despite home price increases, there are still homes for sale that are affordable for first-time home buyers.
Trustmark, which has branches across the state, offers a 30-year Trustmark Home Advantage loan that provides 100 percent financing for individuals with a credit score 640 and above. If the score is 620-639, a 3 percent down payment is required.
Many first-time home buyers have student loans, and Flowers said Trustmark is lenient on student loan payments being included in the determination of how much the home buyer can afford to borrow. The Trustmark Home Advantage loan also doesn't require private mortgage insurance. In addition, Trustmark offers a Home Advantage Plus Loan that works along with the first mortgage providing up to $6,500 that can be used for anything like paying off loans to qualify for the Home Advantage Loan, paying closing costs, or providing the down payment. It is a five-year second mortgage with a monthly payment.
Traditionally, purchasing a home instead of renting has been one of the most common ways for people to build wealth that can help them in retirement and allow them to pass along important assets to their heirs.
"Anything we own, or are working towards owning, makes us feel good about ourselves," Flowers said. "And it is a great feeling to know that you have something you can pass on to your children."
For individuals with credit issues, Trustmark works to help people understand what they need to do to be able to qualify for a loan in the future. "Financial education is a large component of what we do for our community and our first-time home buyers," Flowers said.
Trustmark also offers FHA, USDA, conventional and VA loans, and participates in a number of down payment assistance programs. Other banks in the state also offer programs to help first-time home buyers.
Charles Thompson, broker, Beacon Realty LLC, represents the Mississippi Chapter of the National Association of Real Estate Broker (NAREB) whose purpose is to enhance the economic improvement of its members, the community at large, and the minority community which it serves.
Although composed principally of African Americans, he said the organization embraces all qualified real estate practitioners who are committed to achieving their vision of democracy in housing.
From an historic vantage point, Black home ownership continues to lag nearly 30 percentage points behind in the first quarter 2021 to non-Hispanic white homeownership rate of 73.8 percent reflecting decades-old disparities. Thompson said this serves to repress the expansion of wealth creation.
Home Builders Association of Mississippi Executive Vice President Pat Nelson said when people are told that a new starter house these days will cost in the range of $300,000, that is a little scary to a young couple starting out or a retiree couple hoping to build that dream home.
"It comes home quickly when you realize what increased prices for lumber and other materials have done to the price of a home for the average family," Nelson said. "It is not unique to Mississippi, although with our average family income, it has more impact than in New York or California. California has been dealing with this for years. The average family can't get into a home. The beauty of Mississippi is affordable land prices. That comes into play even more than it ever has."
While currently building prices have increased dramatically, Nelson said a young couple looking to buy their first new home can find a bargain right now on new houses that might have been built before lumber prices escalated.
"There's never been a better time to buy a new home," Nelson said. "Who knows if lumber prices are going to come down in the foreseeable future? Many analysts say that lumber prices may stay high at least through 2021. Interest rates continue to remain at all-time lows, which allows first time buyers to qualify to purchase their new home, even with the higher home prices.
Traditionally the average person has built personal and family wealth through buying a home, and perhaps upgrading it several times during their lifetime. Nelson said there seems to be a fear right now that this may no longer be possible for the average American family.
"Our very capable professional home builders will continue to use their ingenuity to attempt to keep new homes within the price range of most home buyers," Nelson said. "Drastically rising lumber prices make this a challenge for them. Our Home Builders Association of Mississippi, along with the National Association of Home Builders, our parent organization, have been meeting with our U.S. Senators and Congressmen to address the rising lumber prices at the federal level through the Commerce Department, beginning in November of last year. Our NAHB officers met with new Commerce Secretary Gina Raimondo recently to ask her to intercede in this crisis.
"This is not just a Mississippi problem; it's a nationwide problem. We have also been working with our state Attorney General, and her staff, to investigate why lumber prices have continued to rise dramatically, in spite of the fact that timber owners continue to be paid the same for their timber."
Nelson said the problem does not seem to be with local building supply houses. Their markup is the same. The lumber mills have continued to raise their prices and local lumber yards are just passing along the higher prices.
"The new administration has drastically reduced the thinning of timber on federally owned land, further contributing to the problem of availability of timber," Nelson said. "Similarly, in Canada, where a healthy amount of our timber comes from, their government has made it harder to cut timber on Canadian land for some time. Tariffs imposed on Canadian timber during 2020 did not help the situation either. In spite of our efforts, we are not seeing any relief in lumber prices yet, nor with other building components."