» ADDING INITIALS SUCH AS CPA AND CFP BEHIND YOUR NAME HAS BENEFITS, BUT THEY DON'T COME EASY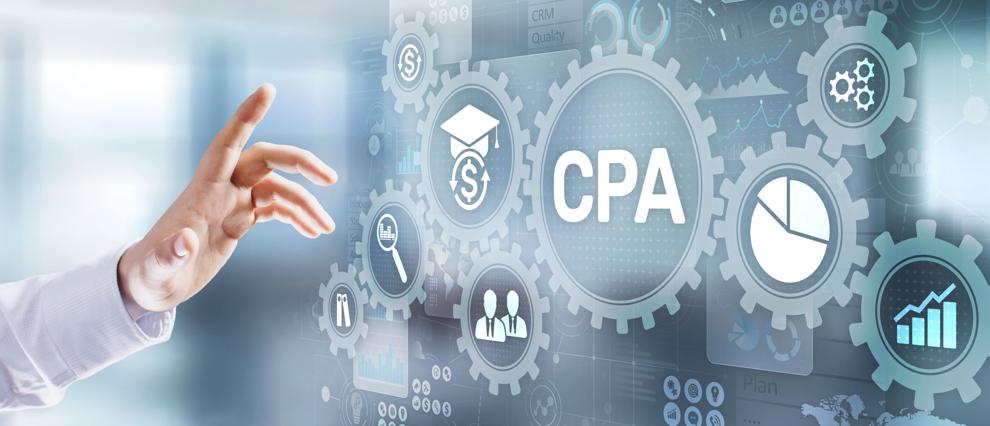 Anyone looking to earn credentials to work in the financial industry should be prepared to spend hours studying, pass tough exams and commit to abiding by strict ethical guidelines, among other requirements.
"Rigorous" is how Thomas Arthur summed up the Chartered Financial Analyst program he successfully completed several years ago. "It's one of the hardest destinations to get," he said. Arthur is president of the CFA Society of Mississippi and works as Vice President of Investments for Southern Farm Bureau Casualty Insurance Company. He manages over $3 billion in discretionary fixed income assets and oversees equity investment operations.
Arthur said the CFA program requires passing three tests with heavy emphasis on ethics, and that the pass rate is around 40 percent at each test level.  "There are work requirements as well," he said. Those include being involved in the investment decision-making process at work.
The state's CFA Society has around 80 members in Mississippi and Louisiana. On the Coast, most CFA charterholders are part of the New Orleans society. "I wish we had more members and more job opportunities in the state to encourage people to pursue the CFA charter and to help keep our home grown talent at home," he said.
Arthur said the main difference between the two designations is the kind of work performed and the clientele. "CFA Charterholders tend to be more involved in managing money, and on a whole, more involved in the institutional space.  However, most of our local society skews toward dealing with retail investors and we also have several members from academia," he said.
Certified Financial Planner  professionals offer services include retirement planning, investing, tax planning, debt management, insurance and estate planning, according to Certified Financial Planner Board of Standards Inc.
The two programs are among several offering financial designations and they have their own set of requirements.
To enroll in the CFA Program and register for the Level I CFA exam, applicants must have either a bachelor's degree or be within 11 months of graduation or have 4,000 hours of work experience and/or education. Applicants should plan to spend more than 300 hours of study for each exam level. It takes around four years to complete the program.
Curriculum topics to earn a CFA include ethics and professional standards, quantitative methods, economics, financial reporting and analysis, corporate finance, equity investments, fixed income, derivatives, alternative investments, portfolio management and wealth planning.
According to the CFA Institute, the top five job titles held by CFAs are portfolio manager, research analyst, chief investment officer, consultant and risk manager.
Certified Financial Planner certification requirements outlined by CFP Board consist of the "4Es" - education, exam, experience and ethics.
Candidates must complete coursework on financial planning through a CFP Board Registered Program and hold a bachelor's degree or higher in any field from an accredited college or university.
The CFP exam consists of 170 questions and is administered during two three-hour sessions over a day. The pass rate for first-time exam takers was approximately 67 percent, according to the CFP Board.
To meet the experience requirement candidates must have either 6,000 hours of professional financial planning experience or 4,000 hours of apprenticeship experience that meets additional requirements.
The ethics requirement assures CFP candidates agree to adhere to high ethical and professional financial planning standards and "to act as a fiduciary when providing financial advice to your client, always putting their best interests first." In addition to signing an ethics declaration, they will undergo a background check by CFP Board. It typically takes 18 to 24 months to earn CFP certification, according to the board.
There are 219 CFP professionals in Mississippi out of more than 89,000 nationally.