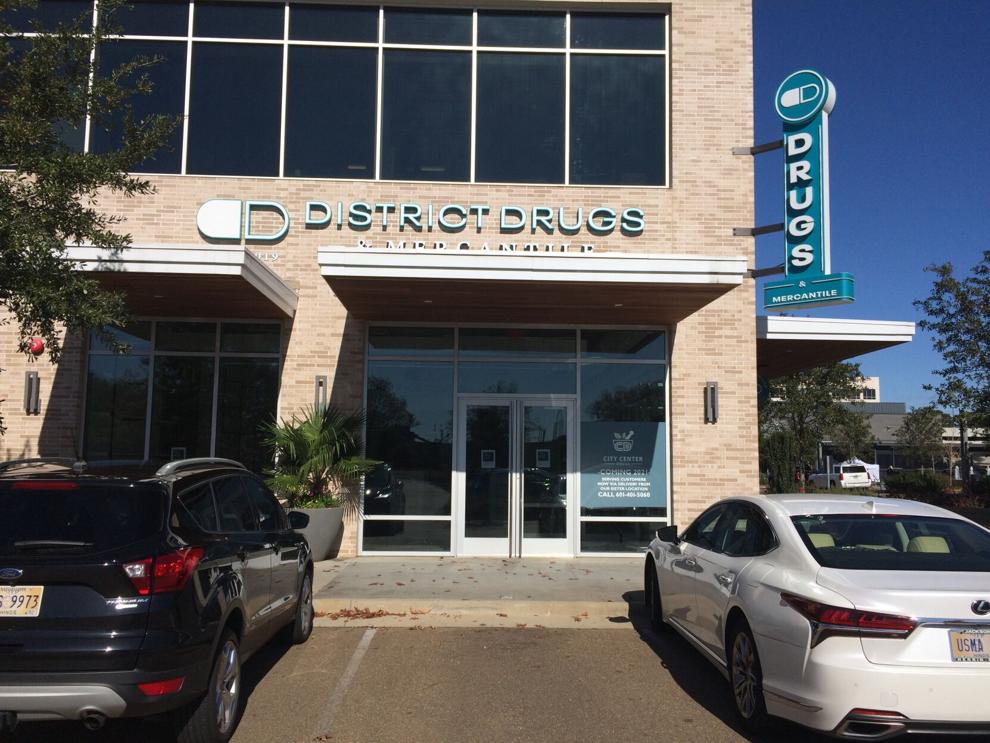 District Drugs and Mercantile, an independent pharmacy that opened in February in the District at Eastover in Jackson, has closed its doors.
The pharmacy's owner, Whitney Harris, has filed for Chapter 11 bankruptcy protection.
The future for the pharmacy is uncertain, but Harris is "trying to relocate," according to R. Michael Bolen, her attorney, who declined to comment further.
Chapter 11 status, if granted, allows for reorganization of debt, working with creditors.
Harris earned her doctorate in community pharmacy at the University of Tennessee at Memphis School of Pharmacy.
She worked at Beemon Drugs in Maywood Mart on Northside Drive for four and one-half years.
Lester Hailey closed Beemon Drugs in June 2019 after 63 years and retired, selling his accounts to CVS.
Eight months later, Harris achieved her goal of owning her own pharmacy.
She found a home in the District at Eastover and hired Wier Boerner Allin Architects to design the space to look like Beemon's.
She hired nine employees and opened, drawing most of the former customers of Beemon's.
But the dream ended last month.
Now there is a sign at the pharmacy announcing "City Center Drugs Coming in 2021."
"Serving customers now via delivery from our sister location," Flora Pharmacy, which can be reached at 601-401-5060.
Flora Pharmacy will open City Center Drugs in the old District Drugs location, according to Whitney Watkins, manager of Flora Pharmacy.
Watkins said that the pharmacy may open as early as January, and that arrangements are also being made for pickups from the former District Drugs location.
Those would be made between 2 p.m. and 3 p.m. Monday through Friday. After 3 p.m., the pharmacy would make deliveries, according to Creighton Hardy, who, with his wife, Mary Beth Hardy, a pharmacist, are owners.
Breck Hines, co-developer of the District Land Development Co., welcomed the new tenant, saying: "We always thought that the District at Eastover was a good fit for a hometown pharmacy."