» THE IRS SAYS IT IS HAVING TO CORRECT SIGNIFICANTLY MORE ERRORS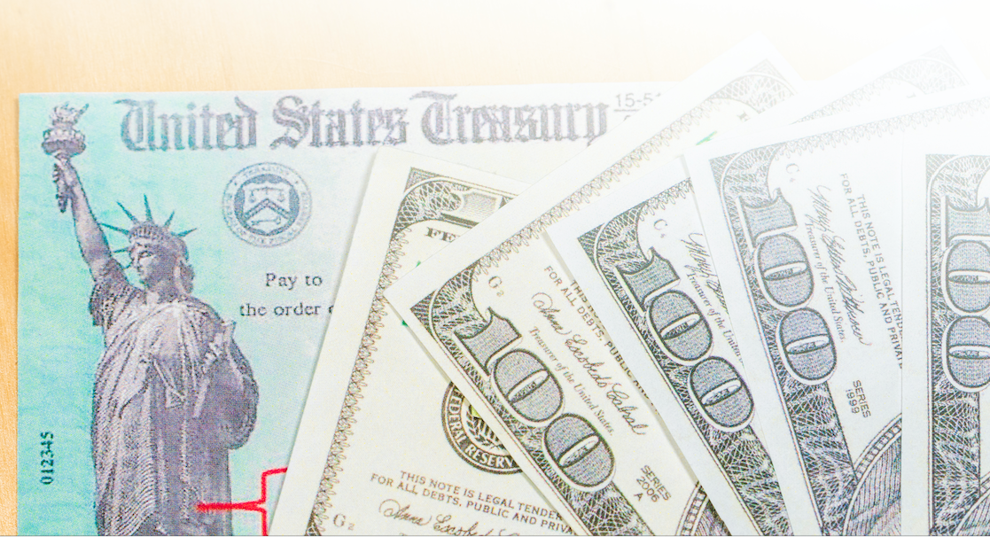 It may take an act of Congress---or at least contacting your U.S. Senator or Representative—to break through on IRS tax return delays that are frustrating millions of taxpayers. There can be delays even with what should be a simple process, such as the IRS ID verify program to prevent identity theft that has had website problems and major difficulties with people reaching the 1-800 number to verify their identity after filing tax returns.
The IRS has had to take on an unprecedented amount of work during the pandemic including handling stimulus checks to hundreds of millions of people, and dealing with pandemic assistance program responsibilities.
The IRS says it is having to correct significantly more errors on tax returns than in previous years.
"The IRS has reduced the number of returns requiring special handling from an historical high of 9.8 million on May 1 to the current level of 1.3 million individual returns as of August 27," an IRS spokesperson said. "We're working hard to get through the backlog. Please don't file a second tax return or contact the IRS about the status of your return. The IRS is opening mail within normal timeframes and all paper and electronic individual returns received prior to April have been processed if the return had no errors or did not require further review. As of August 27, we had 9.2 million unprocessed individual returns."
The IRS said their telephone support is open, both for taxpayers and tax professionals, but they're experiencing extremely long wait times due to limited staffing and extraordinarily high call volumes. To get help faster, the IRS recommends trying one of the following options:
IRS.gov is the best way to find answers to questions about tax law or check on your refund, tax payment, Economic Impact Payment, or Advanced Child Tax Credit.
Check "Where's My Refund?" for personalized refund status and review Tax Season Refund Frequently Asked Questions. See Let Us Help You for answers to most questions and to find general information. Get updates on Economic Impact Payments and other COVID-19-related issues at IRS.gov/coronavirus.
Chris Gallegos, spokesperson for Sen. Cindy Hyde-Smith, said their staff reports that IRS backlogged cases remain a persistent problem even after the delegation asked for assistance this past spring. Hyde-Smith joined with Sen. Roger Wicker, Rep. Bennie Thompson, Rep. Steven Palazzo, Rep. Trent Kelly and Rep. Michael Guest to request the IRS clear a large backlog of 2019 tax returns before the 2020 tax return deadline. The delegation said the letter followed a surge in calls and correspondence with constituents in Mississippi who have had issues filing their 2020 taxes and receiving the refunds owed to them from 2019 and 2020.
"We recognize the IRS is taking on additional responsibilities during this time, including processing the latest round of Economic Impact Payments and other COVID-19 relief measures," the Congressional representatives said in a letter to the IRS Commissioner Charles Rettig. "However, taxpayers continue to face financial uncertainty from the pandemic, and this should not be compounded by the federal government's inability to return money lawfully owed to them."
The letter to Rettig said there have been reports that about 260,000 notices of failure to file, or CP59s, were mistakenly sent by the IRS to U.S. taxpayers, many of whom paid their returns on time and whose payments were deposited and withdrawn from their accounts. But those payments were not matched to their returns.
The letter said that many taxpayers had difficulties filing their 2020 taxes because the PIN required to fill out the majority of online filings, which should have been provided in their 2019 return, was not unavailable.
"Our offices have received a number of calls and inquiries regarding the state of their returns," members of the Mississippi Congressional Delegation wrote in the letter. "The Taxpayer Advocate Service, however, is unable to handle the requests for inquiry because the returns have not been processed in any way by the IRS."
Recently Hyde-Smith encouraged the IRS to end its practice of diverting tax enforcement funding to other agency programs at the same time it is seeking significantly more money to enforce the federal tax code.
In her first hearing as Ranking Member of the Senate Financial Services and General Government Appropriations Subcommittee, Hyde-Smith sought assurances that the increased funding sought by the IRS to improve customer service and code enforcement would be used wisely.
"While more money always seems to be the proposed solution in Washington, I remain concerned that funding increases marketed as the solution to the tax gap will instead be diverted away from enforcement and squandered on IT projects that have a checkered history of success," Hyde-Smith said. "Unfortunately, we have seen the IRS repeatedly call attention to the tax gap, and then divert funds elsewhere."
President Joe Biden is expected to request a budget increase for the IRS of more than $1.2 billion to $13.2 billion in FY2022. The administration has also recommended additional funding for the IRS through various other legislative proposals.
Hyde-Smith is cautious about approving increased funding based on the IRS having transferred $1 billion away from tax enforcement since 2013 to support operations and IT needs.
"In fact, the agency plans on transferring another $208 million this summer from supplemental funding provided by Congress last year specifically for enforcement," Hyde-Smith said. "I hope the Commissioner will reconsider this practice and instead today focus on exploring common ground on how to increase compliance with our tax laws and to increase services for taxpayers."
Hyde-Smith also raised concerns that it is estimated that less than 14 percent of taxpayer calls were answered this year.