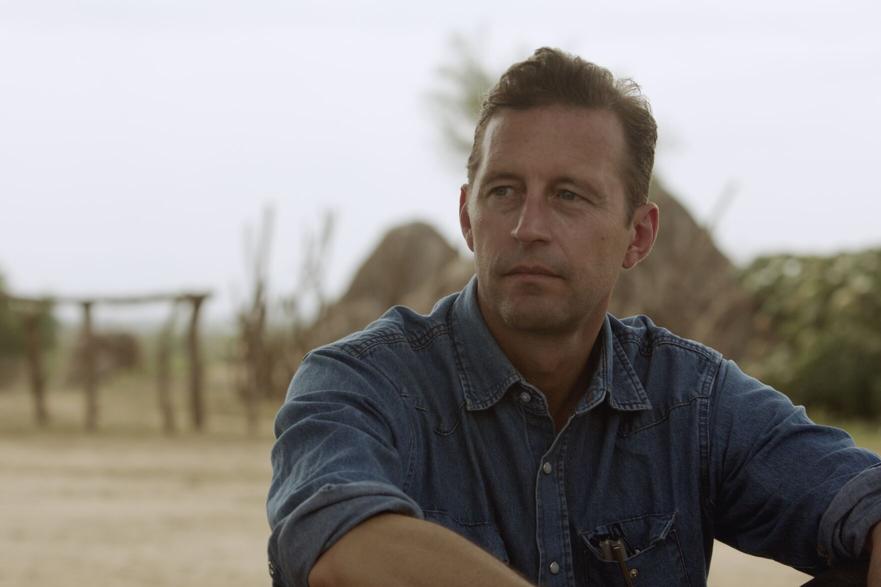 Richard Grant, the British expat writer, lifted the elegant curtain of Natchez and found some not-so-attractive things among the antique beauty.
No surprise there.
To be sure, he shows us slavery, which built the mansions of the river town.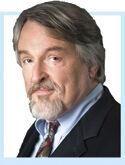 But he uses his superb reporting and writing skills to paint us a picture of some people who are still trying to have it both ways: Tara before the War and long, long after the War.
And others, blacks and whites, who are trying to paint a more-complete picture.
The Pilgrimage Garden Club – the more "progressive" of the two warring organizations -- selected the daughter of novelist Greg Iles, a Natchez resident who was among those who spearheaded the effort to modernize the pageant.
You may know Grant. He wrote "Dispatches From Pluto," about his relocation with his then-girlfriend from Manhattan to the Delta.
It won the Pat Conroy Southern Book Prize and perched atop the Clarion Ledger bestseller list for a couple of years.
"I really love Mississippi and we're planning to stay," he told a standing-room-only crowd at St. James Episcopal Church in Fondren in 2016.
For proof, he said, "I live right around the corner."
He and his girlfriend, Mariah, got married in Pluto, and then along came a baby 
He told the St. James crowd the story of their daughter, Isobel, and her multicultural linguistic influences.
He recounted how she told her father: "Pa-PAH, I'm fittin' to take a bahth," which cracked up the audience.
But it looks like there won't be any more of those endearing anecdotes.
He and his wife have moved to Tucson, Arizona 
Can you imagine any place so not Mississippi?
I read in the Clarion Ledger about their move, but it was only a passing mention 
I couldn't accept his absence so easily 
I feared the worst. Another woman took him away from us and his family, or he was up-to-here with Mississippi.
So I emailed him, and he responded in a few hours.
"Yes, after nearly ten years in Mississippi, we are back in Tucson where my wife was born and raised and I lived for more than 20 years" (as home base for launching his explorations for travel/adventure books.)
"Her family needs our help and we both enjoy the Arizona outdoors and southwestern food.
Yet while he has left Mississippi, it has not left him.
"My next book is about Mississippi," he said.
"I came up with the idea and started writing it last night.
"I thought that I would be migrating back and forth between Arizona and Mississippi, but the pandemic put a stop to that.
"You might want to mention this: The Deepest South of All was named today [Nov. 2] as a finalist for the 2021 Southern Book Prize.
Well, that leaves us with the Natchez book, at least for now.
"The Deepest South of All: True Stories From Natchez, Mississippi" by Grant, might challenge the book by James C. Cobb, "The Most Southern Place on Earth:  The Mississippi Delta and the Roots of Regional Identity" as the last word on the subject, at least in the title.
I have not finished reading Cobb's scholarly book, which has been staring at me from my bedside table for a long time.
But Grant did not allow me that option.
His elegant, detailed prose in "Deepest South" (Simon & Schuster) compelled me to turn the next page and the next corner and follow him from one manse and its truly eccentric inhabitants to the next, and to the descendants of slaves, some of whom are openly not buying into the old story of benign master/owners.
Yet the old story endures, at least in the Pilgrimage twice a year, staged by the warring garden clubs, some members of one wanting to update, the other simply not having it.
(Meantime, the town, which is evenly divided among blacks and whites, elected Darryl Grennell, a gay African-American, as mayor with 91 percent of the vote.  Grennell decided not to seek re-election.)
The centerpiece of the Pilgrimage is the Tableaux, a historical costumed musical put on by local talent 
The word "tableaux" comes from the French tableau vivant, a scene in a play in which the actors freeze in their poses to make a point.
The point here is the past, the glorified prewar South, frozen in time.
But the thaw has even reached Natchez, the wedding cake of a town of 15,000 cut off from the rest of us in a theme park-like world, where it goes Disney's animatronics characters one better by using live actors.
Theme park is one way to put it, but there are sideshow elements.
Still, Grant's sympathetic nature won't allow him to treat them as insects pinned on a board and studied dispassionately, which would be easy to do under a lesser talent.
In many cases, the people seem straight out of Tennessee Williams plays, like Amanda Wingfield and Blanche Du Bois on a very bad day.
It's testament to Grant's wonderful ear, which picks up the nuances of a foreign dialect, to mention the bombardment of absurdities at an introductory cocktail party.
"I sat there shaking my head, wishing it would stop, but the weird stories kept on coming," Grant says.
A party-goer tells the writer: "It's just the South. There's no point trying to explain it."
That hasn't stopped any Southern-born writer or, as in the case of Grant, those who have an acquired fascination.
Grant, who has ventured into the wilds of strange lands before, pushes on.
And while there is a carnival atmosphere, there is also the darkest side of the past, including what had been the second-largest slave market in the Deep South. 
He was given shelter and support by Regina Charboneau, a cookbook author, and her husband, Doug, who own and operate King's Tavern, the oldest building (1789) in the city, and a rum distillery. They live in an 1852 Greek Revival house named Twin Oaks, which Grant used as his headquarters as he traveled between Jackson and Natchez as he researched the book.
Grant found dignity in slavery, despite its demeaning nature. 
It was embodied by a man whose proper African name was Abd al-Rahman Ibrahima, a prince who was captured by a rival tribe and sold into slavery.
Fate took him to a faraway place we call Natchez, where he was to live most of his life in bondage, though his intelligence and skills lead him to a high position on a plantation, though still without personal freedom.
He realizes his long-held dream to return to his homeland and creates quite a sensation in the very highest echelons of American government before he departs, with his wife but without his children and grandchildren, with whom he plans to reunite on the foreign continent that is home after buying their freedom.
Grant says in the Acknowledgements section of the book that "relied heavily" on a book by Terry Alford about the Prince.
Which raises a point of criticism for this book. It needs an index and a source list.
Likewise, with this imagistic narrative, it sorely needed photos.
That has nothing to do with the writing. It's just would be a considerate thing to do for the reader of this fine book.
» JACK WEATHERLY is the senior writer for the Mississippi Business Journal. He can be reached at jack.weatherly@msbusiness.com.