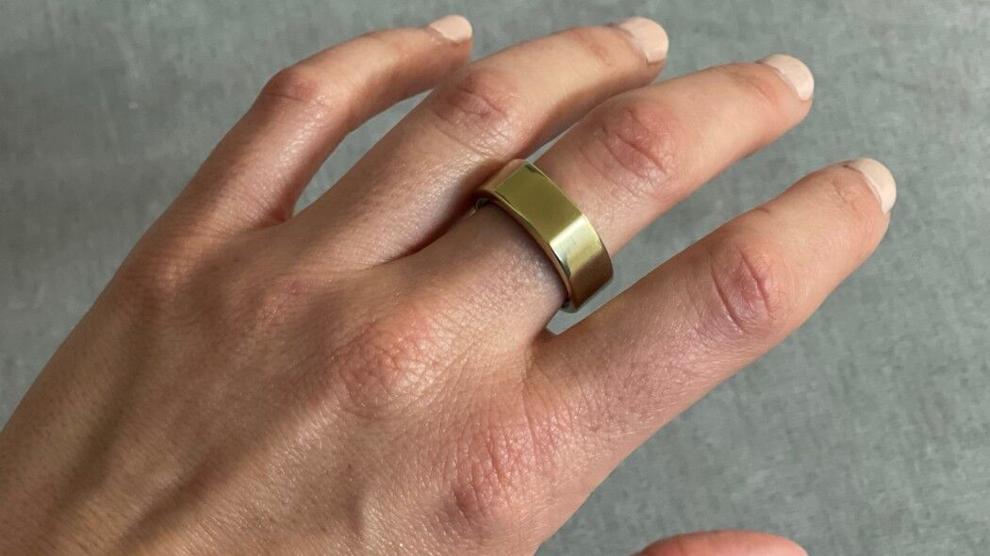 Kelli Bondy Troutman recently began wearing a new ring but not for the usual reasons of sartorial splendor.
No, the senior vice-president and director of communications at LUBA Workers' Comp purchased an Oura Ring to explore up close and personal the use of wearable technology in the workplace. Oura, a Finnish health technology company, manufactures 'smart' rings used to track sleep and physical activities.
Troutman was intrigued that the small ring could unveil big results for her well-being.
"I've personally been able to measure my sleep, attentiveness, and activity which has made me more aware of my state of mind," said Troutman. "Anytime you lose focus and readiness, the likelihood of an accident increases. Right now, particularly with the added stress and disruption due to the pandemic, it's becoming more and more prevalent in the workplace."
Troutman and her LUBA colleagues believe smart wearables can prevent injuries, keep aging workers on the job longer, reduce the threat of automation, measure environmental hazards and relay safety data to employers.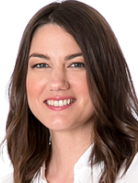 Headquartered in Baton Rouge, LUBA Workers' Comp was originally formed in 1991. The company offered workers' comp coverage and supported employers' compliance with the Louisiana Workers' Compensation Act. In 2006, LUBA Workers' Comp converted to a casualty insurance company. Three years later, the company expanded into Mississippi, among other states. Now recognized as a regional carrier LUBA covers over 157,000 workers across 4,000 policies with more than $80 million in direct written premiums.
For LUBA and its policy holders, safety is the name of the game.
According to the National Safety Council, the most common workplace injuries stem from overexertion – lifting, lowering and repetitive motion (34 percent); being stuck or caught in a piece of equipment (26 percent); and slips, trips or falls (26 percent).
"Wearables can reduce these risks in many of those cases," Troutman said. "For example, the "Hearable" is a health monitor worn in the ear to monitor body temperature, sweat rate and sodium levels to prevent heat exhaustion and heat stroke."
"These devices are not unlike any other piece of safety equipment, such as hard hats or gloves. The difference is the technology."
Smart wearables also can assist with return to work, Troutman said.
"An iPhone app created in Louisiana called 'Kinesics' measures range of motion and can help determine an injured worker's ability to return (to work)," she added. "The app sets a baseline and measures improvement.
Wearables, which are typically in the category of fitness trackers (Fitbits) and smart watches (Apple Watch), also include any electronic device with smart sensors that are worn or carried on the body. 
According to Troutman, there are two types of wearables: passive and active.
Passive wearables include smart watches or any device that monitors environmental factors.
Active wearables enhance a worker's ability to complete a particular task, such as exoskeletons, which allow workers to lift heavy objects without straining their backs.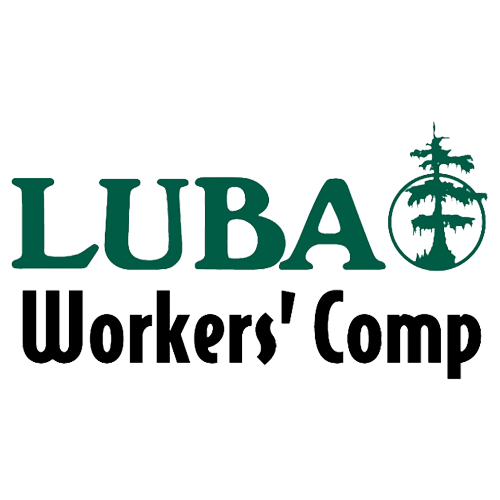 LUBA loss control manager Brian Ricketts is sold on wearables in the workplace. One of his tasks is selling employers on their benefits.
"We have safety consultants who visit our stakeholders and influence them on using the technology," he said. "We go in with a story of how a real workplace injury occurred and give them a solution to prevent the same at their job site. It keeps costs down for them and for us."
According to National Compensation Council data, the most common workplace lost-time claims are strains or injuries resulting from lifting, push or pulling, as well as falls, slips and trips. The most common body parts injured are lower back, knee, shoulder and fingers. Head injuries represent the most severe category.
"The stakeholders we interviewed said that wearable devices that measure the amount of weight lifted and the number of times an employee moves an item still are in proof-of-concept phase," said Troutman. "But the technology is moving toward providing more real-time data, allowing for immediate feedback to workers and employers about a potentially hazardous condition or situation to prevent injures."
Ricketts added that wearables can be used post-injury, including return-to-work scenarios. He cites the example of a first responder who suffered a spinal cord injury and was fitted with an exoskeleton device. 
"The individual was able to return to work as a police officer six months after he was injured," Ricketts said. "These devices allow for a safer and better recovery for workers."
Although some wearables are being tested by insurance companies and their employers, the full impact of the devices on the workers' comp industry remains unclear.  However, many companies are expressing interest in exploring uses for wearables as further advances are made in the technology, said Troutman.
"The only limit is our imagination, and when talented engineers and scientists work to solve problems," she said. "The next five years are likely to feel like something out of a sci-fi movie."
Is wearable technology a game changer for workers' compensation?
Quite likely, Troutman said.
"One of the most important goals in workers' comp is to prevent an injury before it occurs," she said. "If wearables can identify and mitigate risks – before a worker is injured – it could transform the world of loss control and most importantly, transform the lives of workers."