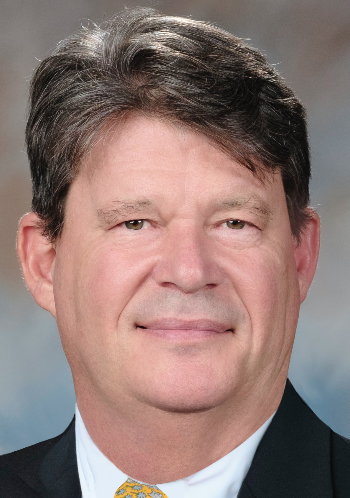 The Gulfport Branch of National Association for the Advancement of Colored People (NAACP) has awarded Memorial President and CEO Kent Nicaud the Dr. Felix Dunn Community Leader Award.
"Kent has received this award in recognition of his commitment to ensure Memorial has a diverse population of employees that reflects the communities we serve, consistent with the mission of NAACP to achieve equality of rights in order to eliminate race-based discrimination and ensure the health and well-being of all persons," said Gulfport Branch NAACP Chair and Memorial Board of Trustees Vice-Chairman Gary Fredericks. He continued, "Kent frequently collaborates with and supports civic organizations such as the NAACP Gulfport Branch and Legacy Business League, the regional minority chamber of commerce."
Dr. Felix Henry Dunn was an African American physician who lived and practiced medicine in Gulfport from 1953 until 2002. He was president of the Gulfport Branch NAACP and marched with Dr. Martin Luther King, Jr. Dr. Dunn was a true champion of public housing and Head Start centers, and he was the first African American to serve on the Harrison County Development Commission.
Nicaud has more than 25 years of experience in healthcare management from both the private sector and non-profit arena. He has held consulting services contracts with hospitals located in Louisiana, Mississippi, and Alabama. In 2010, he was named Chief Operating Officer and became President and CEO in 2018. He attended Tulane University for undergraduate and graduate studies through the executive MBA program.