» POULTRY AND CHICKEN PRODUCTION ALSO ON THE MOVE FOR PUBLIC COMPANIES IN MISSISSIPPI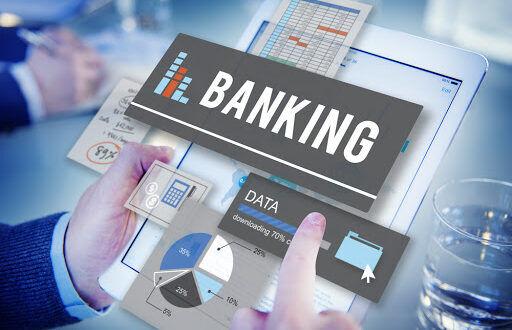 The past 12 months were interesting for publicly traded companies, including those based in Mississippi. Nine of the top public companies on the Mississippi Business Journal's 15 top public companies list are banking institutions. Two others are in poultry and egg production. During the COVID pandemic federal recovery money flowed through banks and consumption of chicken increased.
"There was a lot of demand for chicken," says Mike Cockrell, chief legal and financial officer and treasurer of Sanderson Farms, Inc., headquartered in Laurel. "The past 14 months have been interesting and crazy with historic ice storms in Texas and Mississippi, worldwide volatile markets, and a very volatile grain market."
He goes on to say that the market has improved for poultry production as more people are now going out to eat and are still selling more chicken as people continue to cook at home. "You can't watch TV and not see ads for chicken sandwiches. We have weathered it well and our stock is up."
M. Ray (Hoppy) Cole, president/CEO of The First, A National Banking Association headquartered in Hattiesburg, is also positive. "Our company performed extremely well during 2020, which is a testament to the commitment by our team members to focusing on client service and being nimble; that is being able to change quickly to maintain our high level of service," he said. "We had a good year with solid asset growth, significantly improved earnings and strong credit quality metrics."
Cole believes banking, particularly community banking, not only held its value but proved invaluable. "During the uncertain times created by the pandemic, having a relationship with a local banker set us apart," he said. "Community banks were able to respond quickly, building a lifeline for small business through the PPP program, working with clients on additional funding or modifications to help adjust to the economic shutdowns, instilling confidence that we would be there for clients in times of need." 
Jacob Hartl, vice president & senior portfolio manager of Hancock Whitney Corporation's
Hancock Horizon Quantitative Long Short Fund, also serves as a senior analyst for U.S. equity strategies covering the financial sector and manages discretionary portfolios for high net worth individuals and institutional clients. "Prior to the pandemic, regional bank stocks in general have been one of the weaker performing groups since coming out of the 2008 financial crisis as banks had to contend with more regulations, weaker loan growth, and compressing net interest margins," he said. "However, since the market bottom of March 23, 2020, through the end of last quarter, regional bank stocks, as measured by the KBW Regional Banking Index, have performed exceptionally well, up roughly 129 percent versus the broad based S&P 500 of 81 percent. 
"Probably the largest catalyst, besides actions taken by the Fed and fiscal stimulus, has been the significant rebound in the economy as many leading economic indicators are suggesting a very strong recovery over the next six to 12 months. With the announcement of effective vaccines in the fourth quarter of 2020 and their eventual rollout, bank stocks took off to even greater heights as employment improved, economic activity began to surge, and consumers began to anticipate in getting back to a more normal life."
Cockrell of Sanderson Farms says it's hard to predict but he thinks poultry is headed for a good year. "Demand for chicken is up and our export partners are coming out of the pandemic," he said. "The industry as a whole is doing well and state farmers are doing well too."
He said the company, which employs 5,700 people in Mississippi and 17,500 company wide, is still mandating health measures at all facilities. Those measures include administering vaccinations, training employees on pandemic facts and sanitation, and requiring masks and face shields.
Hancock Whitney's Hartl also has some predictions. "As the Fed continues to keep short term rates lower for longer, possibly into 2023, net interest margins should begin to stabilize or improve in the second half of 2021, especially if longer term rates continue rising, as we've seen from the 10-year treasury yield over the last six months. This combination of low short-term rates with rising long-term rates should lead to improved profitability on lending activities," he said.
"Also, recent earnings reports are encouraging with provisions for loan losses coming back down as the economy improves and concerns about credit dissipate. Although loan growth for the industry is still relatively flat at around one to two percent, banks have been making up earnings in other areas through expense controls and non-interest income activities like investment banking, investment management, bank service charges, and loan/mortgage origination fees as people refinance their homes or shop for new ones."
Hartl added that investors have taken notice of all of these factors as banks continue to beat analyst expectations. "However, the question is: how much of the improvement in bank fundamentals are already priced in to the market?" he said. "This becomes a bigger concern going forward as the hurdle gets higher. Banks finished the first quarter as the second best-performing industry in the S&P 500 behind energy. 
"We would not be surprised to see them take a breather in the near term while investors digest upcoming earnings reports and forward guidance; but if the economy continues to grow rapidly and interest rates continue to move higher, then we would expect bank stock prices to resume their positive trend."