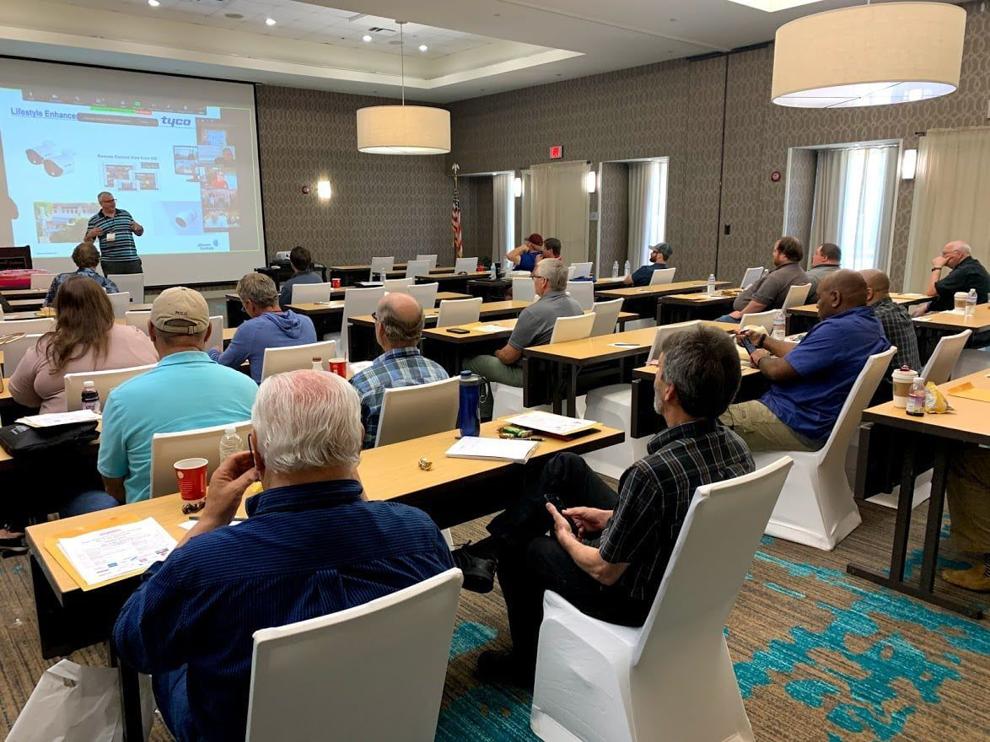 Electronic security for businesses and homes continued to evolve and improve during the pandemic, but it was also a time when security companies were unable to get together face-to-face for the kind of trade group interactions common in the past. But, with relaxed restrictions due to vaccinations and low rates of COVID-19, the Mississippi Security Association held its Spring Convention on the Gulf Coast May 12 and 13 that allowed security professionals to interact with vendors and also earn the eight of the 12 continuing education credits necessary each year to maintain their licenses with the industry's regulatory authority, the Mississippi State Fire Marshal's office. 
"Our vendor exhibitors, the people who actually manufacture and sell the electronics, were available to talk about new products and discuss trends," said Jack B. Torrence, president, Mississippi Security Association, who is also president of Global Sector Services Inc., Flowood. "I think everyone was happy about being able to get out again having the freedom to do what we took for granted for so long. Now a normal day can include face-to-face meetings with people in lieu of Zoom meetings. It put a personal touch on it and was quite a nice ice breaker."
Technology keeps evolving to allow new, sophisticated ways that allow electronic security firms to meet the high demand to help protect the assets of businesses and residences. For example, facial recognition for cameras is now readily available, and Torrence said it experienced a huge upsurge during the pandemic because of the ability to not only do facial recognition, but thermal checks for people entering a building.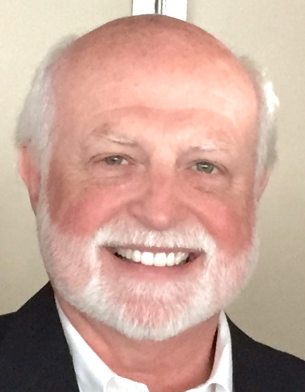 If one person was to trying to enter a workplace along with other employees, but the body temperature was too high and considered a risk, the employee could be asked to step aside. An email would be sent to human resources or an onsite nurse. 
"The ability to use a thermal camera to detect temperatures during the height of the pandemic was crucial," Torrence said. "A lot of big employer operations such as auto manufacturing and poultry processing use that technology."  
With the pandemic on the way out, security cameras now focus more on facial recognition. With use of a turnstile, the system can control who enters the property, what areas of the property can be accessed, and what time of day that access can be granted.
"Access control is used every day," Torrence said. "It is commonplace. If someone is denied access, an email can be sent to human resources in less than a second to say a particular person tried to enter the property. If someone is working on the night shift and tries to come in on day shift--not their scheduled time--that would prevent them from entering the premises, which could potentially be a workplace violence scenario."
 Biometrics including a fingerprint reader, hand reader or retina reader are other ways to control access to a building or worksite. 
"The things we saw that were futuristic a few years ago are in place on a day-to-day basis," Torrence said. "Security technology has been on a steady increase since its inception about 50 years ago."
Home owners and small businesses might opt to use inexpensive security cameras installed themselves. There can be drawbacks to do-it-yourself systems. Cheaper cameras have fixed lenses which will not allow the flexibility of adjusting so you can zoom in or out to see critical details. 
"In most cases, those cameras are going to be analog cameras which operate in a different style than digital, which is much more precise," Torrence said. "Colors are more accurate. You can zoom in and read a tag or see a face better with a digital camera rather than analog. Digital technology has a number of advantages."
Also, professional installers are trained to put cameras in appropriate positions to capture the best view angle and optimal performance. Cameras can be adjusted for the number of frames per second. Less expensive cameras have fewer frames per second, which can mean missing critical information. Torrence said the better cameras include not only facial recognition, but a time stamp that could be used in a court of law with the time frame being pertinent to the incident.
There is also now remote view capability allowing someone to be anywhere there is internet to look at cameras live or go back and review recorded data to the extent that the hard drive has adequate storage capability.
"We ask the end-user client how much storage do they wish to obtain and we will build that unit to have that available storage to meet their requirements," Torrence said. 
A lot of technology such as doorbell cameras have two-way voice so a person inside can interact with someone at the door. Most security cameras on the market today have a built-in microphone so both audio and video can be recorded. Torrence said it is not as common for customers to request two-way voice communications. For example, a school will have a security camera inside a classroom, but a PA system for announcements and controlling the bell time for exchange of class.
False alarms to police and fire can be a concern with some alarms system. Torrence said having a superior security system not only brings about peace of mind, but can prevent false alarms.
 "Today we use the cameras before police are dispatched in what we call video alarm verification," Torrence said. "If an alarm goes off, we can access the camera to verify if there is an intruder. That results in a huge decrease in false alarms. You can have false alarms for electrical storms, or when people come in with a briefcase or groceries and forget to turn off the alarm. Generally, we try to call to make sure—the customer has to give a word or code--before we dispatch fire or police. If they don't answer the call or don't have the right code to let us know they are who they say they are, then we will dispatch at that point." 
Today alarms can also incorporate a silent alarm to alert police to a burglary, and a Personal Emergency Response System to call emergency medical services in the case of a medical emergency.
"Those can be a lifesaver," Torrence said.