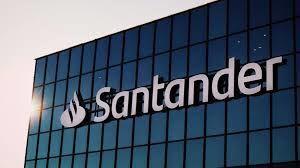 A legal settlement has freed thousands of Mississippians from further auto-loan payments to subprime lender Santander Consumer USA of Dallas.
But the settlement won't change a high-interest loan market that led borrowers in Mississippi and nearly three dozen other states to take on vehicle loans at rates they could not afford. Such subprime borrows accounted for 34.8 percent of U.S. consumers in 2018, according to credit rating agency Experian.
Lenders use the term "subprime" to describe credit seekers who are likelier than most to have difficulty repaying their debts, Experian says.
Experian defines subprime borrowers as those with a FICO Score in the fair range, between 580 and 669, though lenders define subprime and primes as they see fit, depending on their lending strategies and business goals.
Standard advice to subprime borrowers is to get a bank or credit union auto-loan interest rate quote. Then take the rate quotes to the dealer and ask it to find a lender to beat the rates, loan professionals say.
This approach saves the buyer from a legally allowable dealership markup of up to 2.5 percent on the interest rate. It could also help to avoid getting stuck in a high-interest below-prime loan.
Experts say pre-approval is sound strategy for avoiding the kind of excessively high rates borne by Santander's customers. But it won't go far in Mississippi, where too few people have access to banks or bank credit.
Mississippi's unbanked rate of 12.5 percent of its households is twice the national average. These are households with no members having either a bank or credit union account.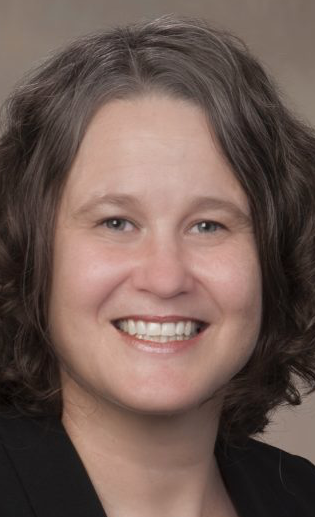 Further, 52 percent of Mississippi households have never accessed a credit card, bank loan or line of credit, according to a 2019 report from the Board of Governors of the Federal Reserve.
Car dealers are happy to put out the welcome mat for the unbanked. Lenders they work with are equally happy they are there. They'll get to issue a high-interest loan and give the dealer the customary kickback on the interest rate.
It gets even sweeter for the lender if the borrower defaults and the purchased vehicle is repossessed, said Diane Standaert, attorney and senior VP of Policy and Advocacy for Hope Enterprise Corp./HOPE Federal Credit Union.
"Lenders profit off a borrower's inability to repay the loan," she said in an interview.
The loans, Standaert said, are designed to be unsustainable.
Calling the loans predatory, she said they are "targeted to people with less than prime credit" who must have a car to survive financially, especially in a state like Mississippi where public transportation is not often available.
"I think we know the reality," the HOPE executive said. "If you don't have a car, you might as well be unemployed."
Credit-deficient buyers arrive at the dealership thinking they have no options. That sets them up for the dealer giving them "the worst option," she said.
"This speaks to the need in Mississippi for consumer protections to prevent these practices from ever happening," added Standaert, formerly director of state policy and executive VP at the Center for Responsible Lending in Durham, N.C.
She said for starters Mississippians should have better protection from debt collectors and bad-credit designations for evictions and unpaid medical bills. "Every protection helps keep money in peoples' pockets. And that keeps them from falling into a debt trap," Standaert said.
Household Budget Struggles
The United Ways of Mississippi took a close look at the struggles of the state's low-income working families in the year before and during the Covid-19 pandemic, putting its findings in a recently released report titled "ALICE Report for Mississippi: A Financial Hardship Study." ALICE is Asset Limited, Income Constrained, Employed. People in this category account for 31 percent of Mississippi households. They earn too much to be eligible for most public assistance programs but too little to save or to access low-interest credit cards and financial services.
Maintaining automobile ownership is especially hard with household budget shortfalls too often looming.
In 2019, the average auto loan rate for a borrower with a high credit score was under 7.2 percent while someone with a low credit score paid more than 17 percent, the ALICE Report said.
The report noted that subprime car loans like "Buy Here, Pay Here" loans are proliferating among Mississippi's used car dealerships, accounting for 29 percent of used car loans in the first quarter of 2019. "Yet three in 10 customers default on their payments, largely due to high interest rates and predatory practices," the ALICE study said. "Because defaults have traditionally grown as unemployment increases, the industry is bracing for a rise in delinquency and default rates in response to the pandemic."
Santander Consumer USA, the subprime lender paying millions in restitution to borrowers in Mississippi and elsewhere, said its success hinges on seeking solutions across "a broad range of incomes and credit scores."
But those solutions, according to Mississippi Attorney General Lynn Fitch, were debt traps that favored the lender over the loan customer. Not so, insisted Santander, claiming the solutions it pursued for borrowers were "affordable and sustainable."
Meanwhile, HOPE's Standaert said she thinks Mississippi can ease the burdens of low-income borrowers by helping them dispel the notion they don't have options. "One of the implements of predatory lending is exploiting a sense of having limited options," she said.
"It's really important for people to know they do have options."
A good place to find some options, Standaert said, is among the 52 Mississippi financial-services entities that help under-served people and minority-owned businesses as Community Development Financial Institutions. They use low-interest money from the Treasury Department that does not have to be repaid until several years later. Mississippi's Community Development Financial Institutions include Jackson's HOPE Federal Credit Union, Ridgeland's BankPlus, Mendenhall's Peoples Bank, Magee's PriorityOne Bank, Cleveland's Cleveland State Bank, Natchez' United Mississippi Bank, Indianola's Planter Bank & Trust, Meridian's Great Southern Bank, Corinth's Commerce Bank and Hazlehurst' Copiah Bank.
Each of the 52 Community Development Financial Institutions received $1.8 million in grants in June from the CDFI Rapid Response Program. The money is expected to help generate investment and offer financial services in communities affected by the coronavirus pandemic.
A main overall goal of CDFIs is to add the unbanked and under-banked to the rolls of Mississippians enjoying the benefits of financial services. It starts with a banking account, perhaps a savings account, and a progression to credit designed to help them succeed rather than sign on for loans designed for them to fail, Standaert said, and added:
"It is more about meeting people where they live, looking at the whole person and not just putting people in boxes and making a decision."