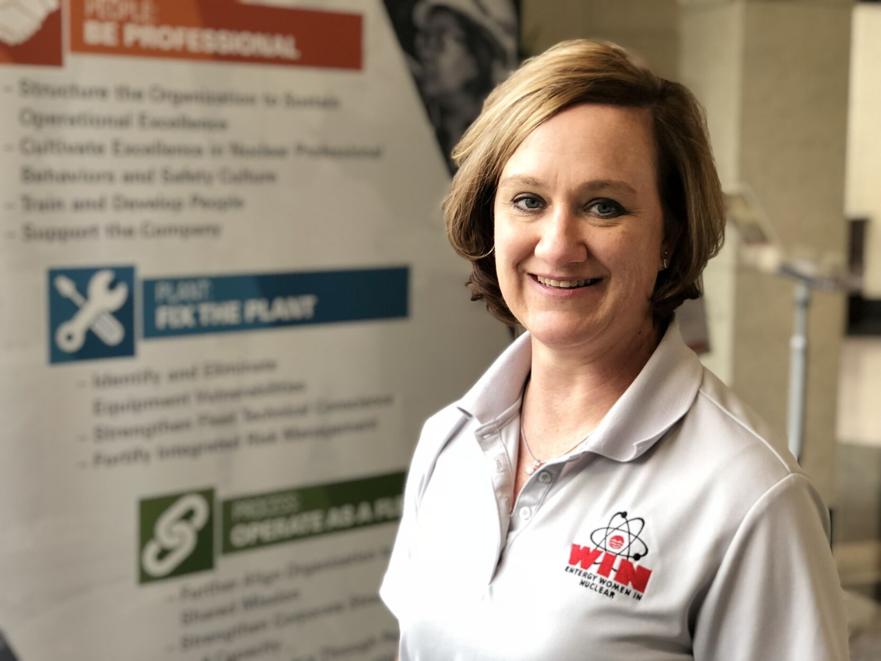 Tamara May of Mississippi, Entergy Nuclear senior project controls specialist, has been elected the executive board president for Entergy Nuclear's regional chapter of Women in Nuclear.
WIN is a global organization created to support and encourage women working in nuclear industries throughout the world. WIN Global operates in over 109 countries with approximately 35,000 members.
For the past three years, May has served as Entergy's president of the headquarters chapter at Echelon in Jackson. From all six of Entergy's nuclear sites, approximately 400 employees are registered members of WIN.
"WIN creates supportive environments for the women and men in the field of nuclear energy," May added. "WIN positions nuclear professionals to embrace and learn what's in store for the future of carbon-free nuclear energy and technology." 
As a chapter of WIN, Entergy informs the public on the benefits of advancing the nuclear energy industry, serves as a platform to provide Entergy WIN members with resources to pursue professional excellence and assists in the recruitment of women and men seeking nuclear-related careers.