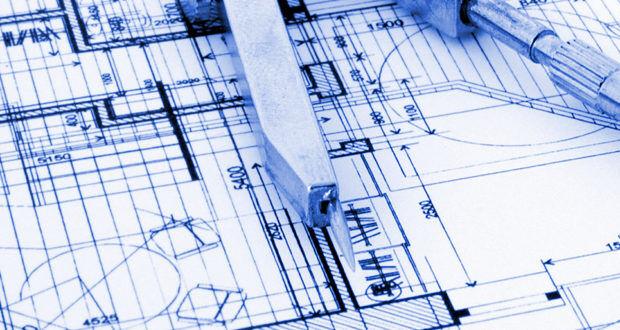 Building construction degree programs at two state universities are bringing trained employees into the construction industry where they can have long-term careers. The programs at Mississippi State University and the University of Southern Mississippi have been embraced by the construction industry.
Lee Nations, president and CEO of the Associated Builders and Contractors Mississippi Chapter, said, "ABC Mississippi serves on the Advisory Board of both programs at MSU and USM. We work with the programs to provide speakers, programming assistance and industry networking opportunities."
 
He says the programs are beneficial to entering the construction industry. "Both construction related degrees are extremely beneficial. These graduates are coming out of school with excellent employment opportunities," he said. "These two highly recognized programs are doing a wonderful job educating, training and placing these students. It's also very encouraging to see the growing number of young female graduates in both programs."

Nations explains that opportunities abound for these graduates.
"Construction employers are making sure they maintain relationships with these programs because they know the type of employees the programs are producing. Placement into the marketplace has never been an issue with these successful programs."
At MSU, the Building Construction Science program prepares graduates with a clearly defined management skill set for careers in construction or construction-related fields where effective decision making, problem solving, and multiple forms and levels of management are required, according to Dr. George Ford, professional engineer and professor and director of Building Construction Science.

"The newest addition to the College is the Building Construction Science Program (BCS) approved by the Mississippi Institutions of Higher Learning Board in 2006," Ford said. "The program offers a Bachelor of Science in Building Construction Science."
The first graduating class was in 2011. In 2014 the program applied for and was granted candidate status from the American Council for Construction Education and subsequently was accredited during the spring of 2020. The program currently has approximately 180 students with eight full time faculty members and includes 124 semester credit hours.

"The Building Construction Science Program, which originally stemmed from a request from the Mississippi construction industry, works closely with an industry advisory board to be sure graduates are well prepared for success in the field upon graduation," Ford said. "As a result, collaboration was determined to be a key focus for the program; building construction science students spend two full semesters in a combined studio with architecture students and faculty participating in design-build projects and learning how to work together effectively."

Ford said MSU construction program graduates typically are employed in the commercial, industrial, heavy civil and residential sectors of construction as estimators, project coordinators, schedulers, and field engineers.

Kimber Atwell, student advancement administrator for the School of Construction and Design at the University of Southern Mississippi, describes the school's program. "Our Construction Management degree plan is a four-year bachelors degree program. The curriculum is interesting as our Construction Management students take two-thirds of the same classes as our Architectural Engineering Technology students so they can understand the design aspect as well," she said.

Southern Miss recently changed the program name to Construction Management in the fall of 2020, but the Construction Engineering Technology program has been around since 1988. Last fall 376 students were enrolled — 227 fully online and 149 on the Hattiesburg campus.

"A degree in construction management teaches graduates how to plan and manage the work flow, personnel, equipment, and processes required to safely and ethically construct a project on time and within budget using best practices and current technology," Atwell said. "Some examples of the types of jobs graduates get are estimator, scheduler, project manager and superintendent."